See how ActionVFX Elements can set you up for success in your horror films.
If there's any genre that dominates the micro-budget world, it's horror. From the campy to the artistic, horror shorts are both a key part of independent filmmaking and also a developmental tool for many creatives. Horror is flexible, situational, and perfect in bite-sized short film formats.
Effects have always
defined the genre
, from prosthetics, digital knives, and buckets of fake blood. In the digital age, there are more options than ever to take your horror short to the next level!
Join us as we go through some of our best horror film products in honor of Halloween!
One of the most important things to consider first is your atmosphere. The environment is everything in horror as it defines the situation. There's a big difference between someone following you in a busy street during the day versus a lonely alley at night.
Our several smoke options are a perfect place to start here with options for various settings.
Foreground Smoke & Fog
are a great cover-all example which can enhance your establishing shots.
Whether you're outside a haunted house or shooting across a
murky pond
, a light touch of fog and a good ambiance track can get some goosebumps for sure.
This one might be on the nose, but how could it be left out? Blood and gore are to horror as
explosions
and cars are to action films. This is a great chance to flex some style in your horror short as well. You can go way over the top Day of the Dead levels of blood, or some slight mist to get the point across. Splatters are a great touch not to be overlooked as well.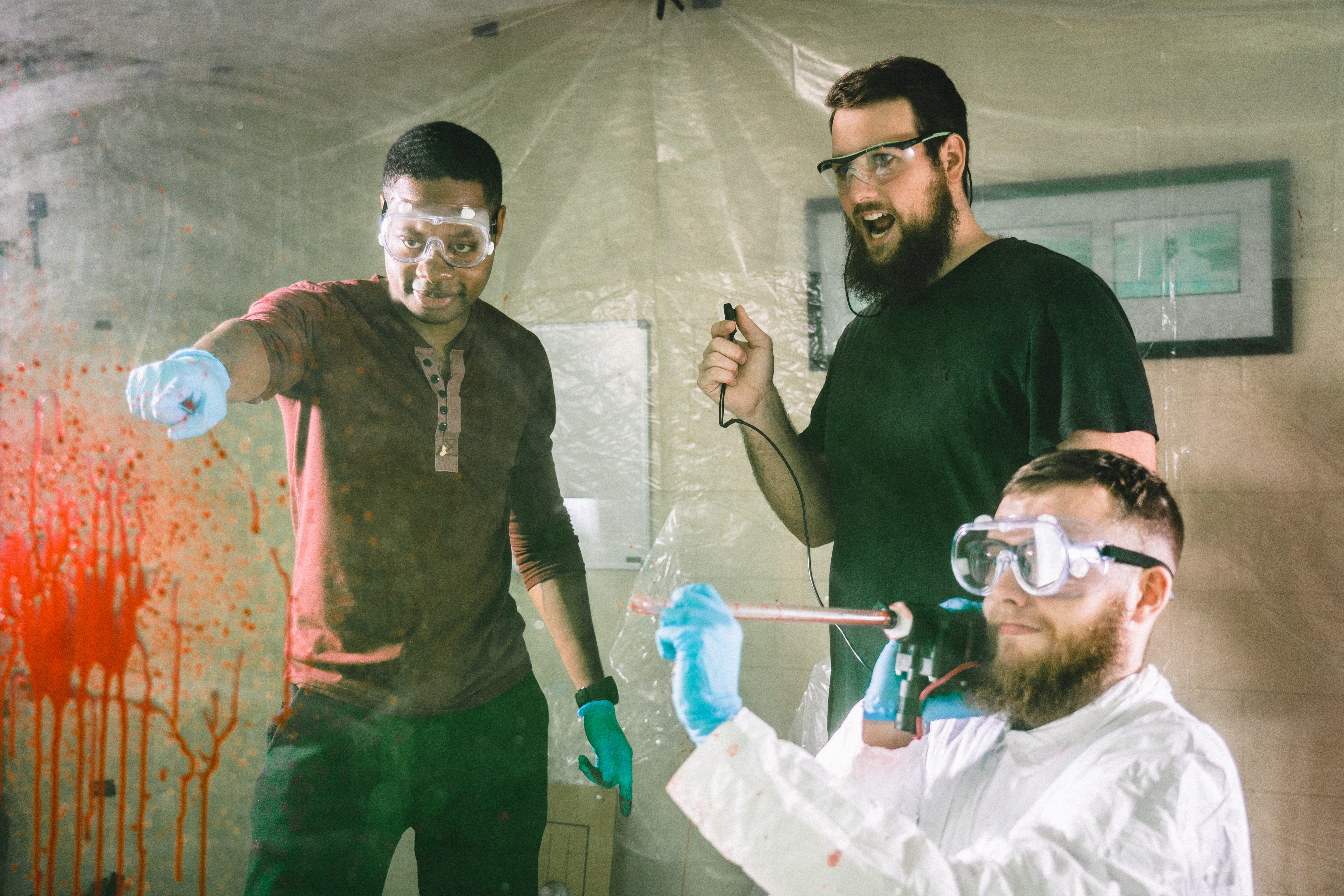 They offer a relatively easy solution for allowing your VFX to "interact" with the environment around them. Take all of these opportunities you can for maximum immersion! You can pick up the
Blood Bundle
or explore some of our newly released individual Collections such as
Blood Mist Vol. 2
,
Bleeding Fabric
, or
Blood Pools
!
If you haven't watched some of our VFX shots using these three new Collections, they are sure to spur ideas in your creative mind! Check them out below!
My favorite part of any good haunting movie is the inevitable climax. When the demon, poltergeist, or whatever it may be reaches max power and goes all out, practically
destroying the entire house
. What better way to get the blood pumping in these tense final moments than some red hot flames.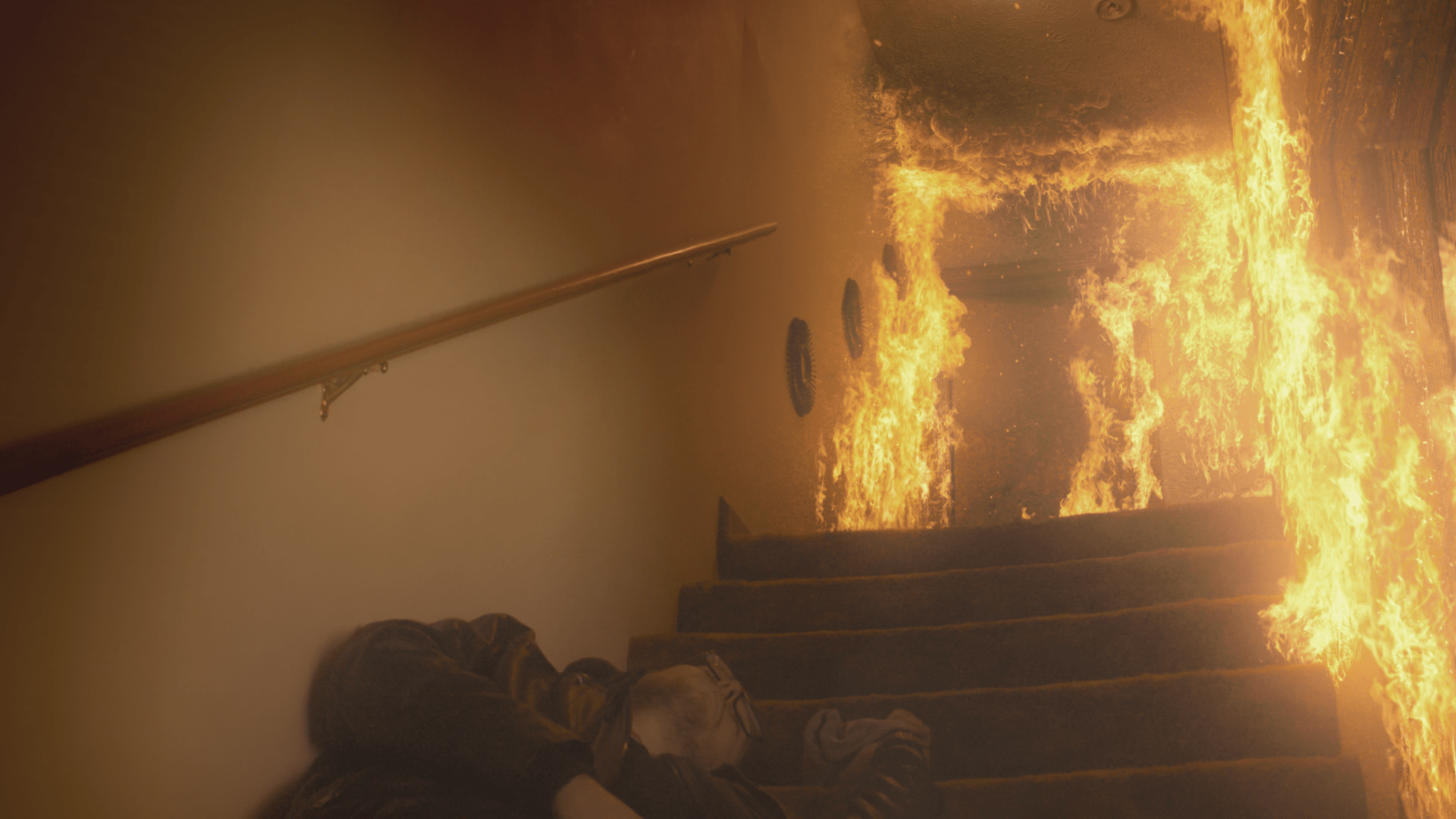 Similar to our splatter assets, there are several nuanced and directional fire elements that allow for very compelling integration with the environment. These go as detailed as
wall and ceiling fires
,
burning poles
, and even
window fires
to go along with your foggy outside shot.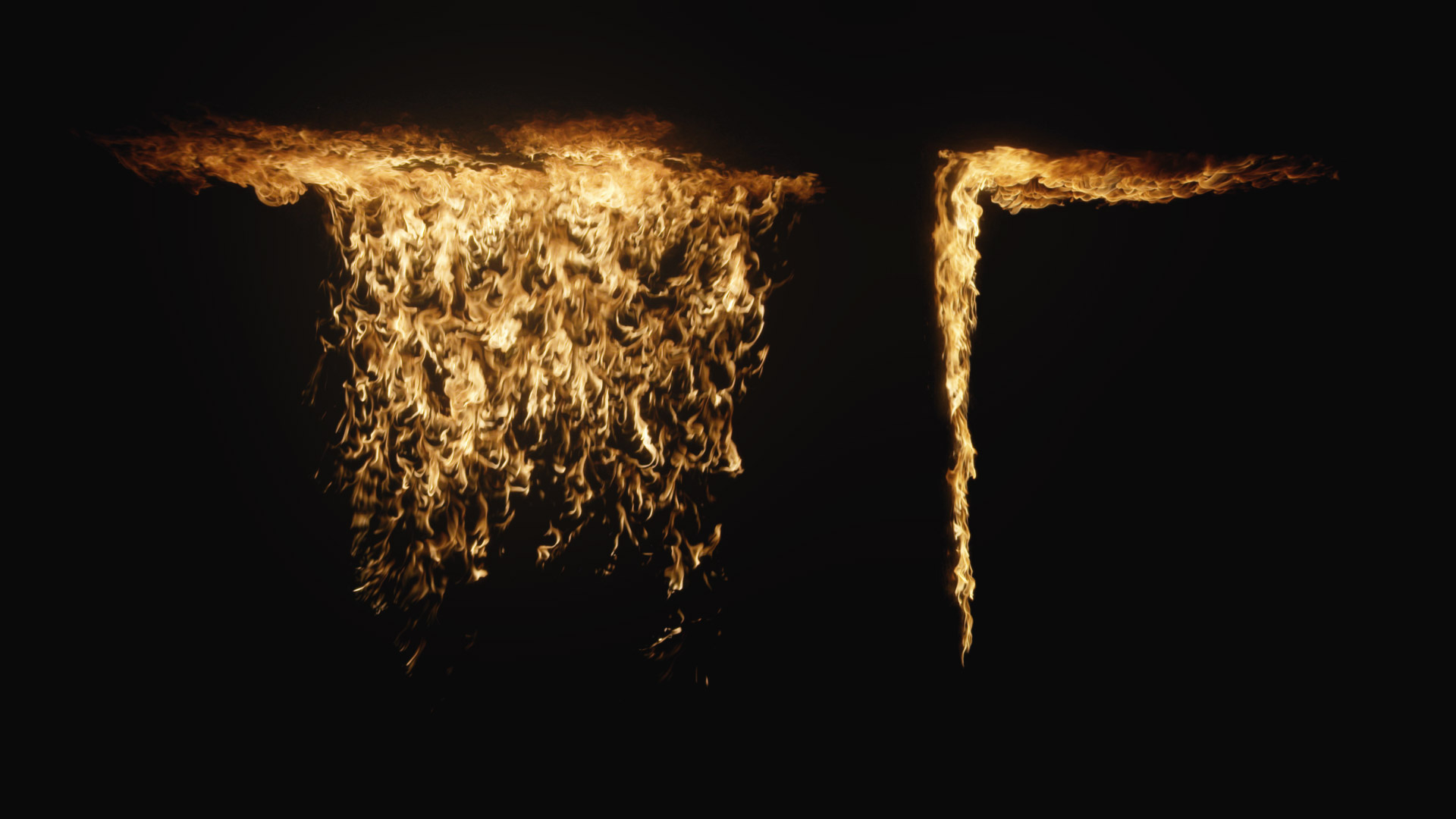 Fire assets offer a great compositing exercise as well. There's a smooth curve of quality of composition and time put in. You need proper grading to make sure things fit well but still look bright enough, and then you can mix in some incredible details such as
sparks
, smoke, and even subtle lighting effects
on the environment
of your scene.
This may not be as obvious as the first three stock assets, but the effects can be just as great. An atmospheric tool similar to fog and smoke, our falling ashes can be that extra bit of fantasy that pulls in your audience. As the haunted house burns and we close on what characters survived your short, these ashes could also be a foreshadowing or omen of continued misfortune.
You could even imagine being in the upside down in your own
Stranger Things
fan film!
That's the most important component of utilizing any of these assets: serving the story. There's always a way to bring the visuals deeper into the fold of the story in the same way that soundtrack or audio fall in line with the plot. There's always room to start there for your foundation and add just for scares as well. Happy horror making!
First time here? ActionVFX creates action stock footage for visual effects and filmmaking. (We also have some great
free stuff
!)
Want to see more blogs? Scroll up to the top and select a category or simply the "All" button for the most recent entries.
Remember to connect with us on our social networks to stay updated on our latest news, giveaways, announcements, and more!
YouTube
-
Facebook
-
Instagram
-
Twitter
-
Linkedin