Inspiration from video games can create incredible visual effects. Check out these tutorials as an example!
If you're into visual effects, chances are you have probably played video games at some point in your life. Not only does gaming have strong crossovers with VFX from an industry and work perspective, but its themes, inspirations, and art direction itself are shared back and forth with the worlds of film, television, and online narratives.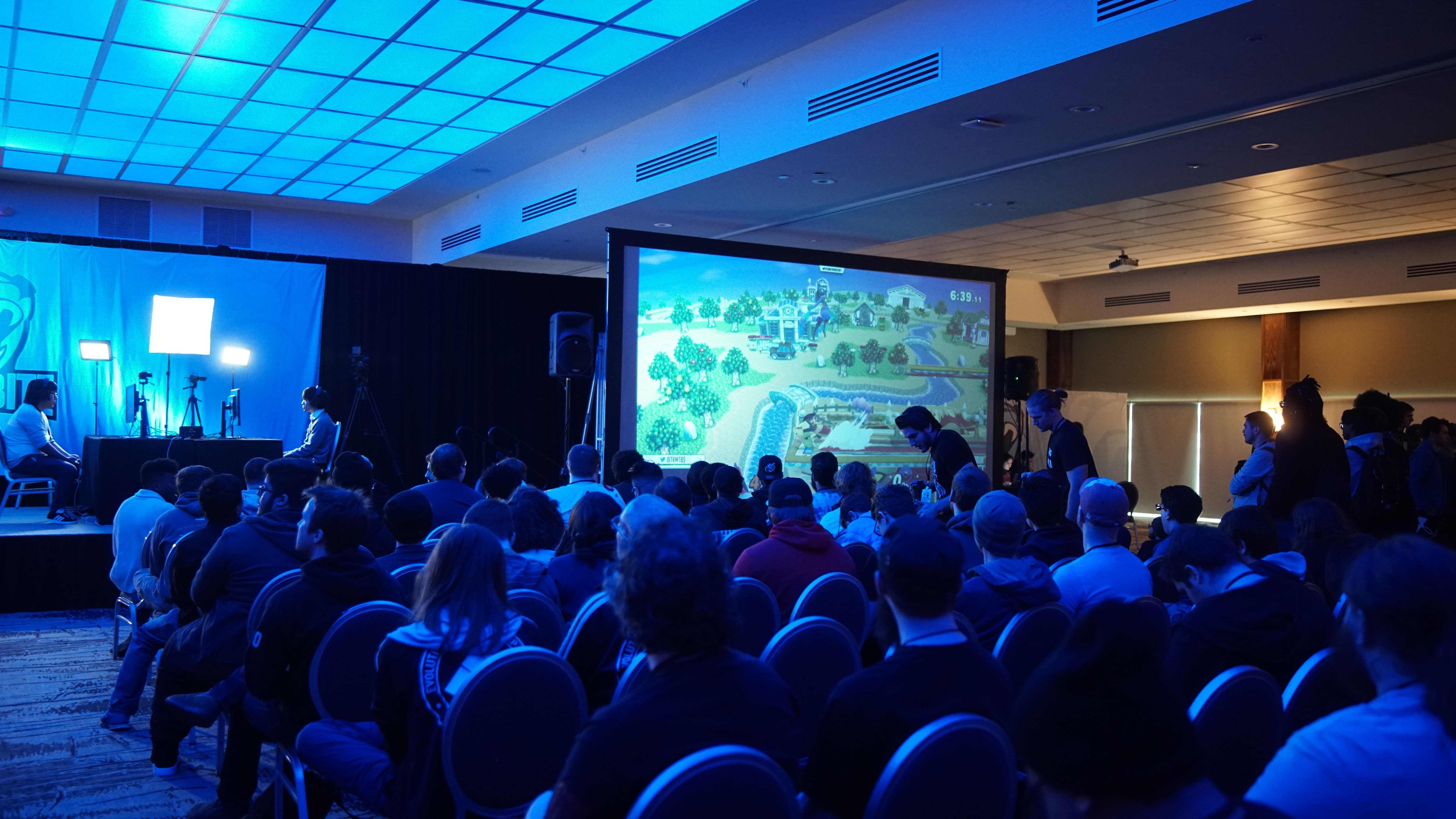 The result? Movies based on games and games based on movies! Unfortunately, we haven't been graced with a lot of
hit successes
in both cases, but that's nothing more than an opportunity. The next time you're planning a short film or another piece of content, consider the gaming world in your lineup of inspiration.
If you want it to be heavy on VFX, these three amazing tutorials could be a good place to get started.
1. Portal Effects in Hitfilm Express
An all-time classic, the Portal effect has continued to amaze and bring out new and interesting ideas from fans of the hit series. In the tutorial above, you'll learn some techniques for a portal action scene using HitFilm 3 express.
Though this is a more niche and entry-level VFX solution, the concepts are the same. In fact, one of the most challenging aspects of portal style effects are the
production concerns
involved. You need to consider every angle, both in and out, of each portal you create. Have fun with it, and try to push the boundaries and think of something completely new.
2. Video Game Style Hit Effects
Rather than a tutorial inspired by a video game, this one brings us a tutorial inspired by a web series… completely inspired by video games! Rocket Jump's VGHS is aging to be an internet classic, and some of the VFX found in the series still hold up in the world of online content.
This hit effect is simple, visually impressive, and most importantly involves fundamental techniques which can be applied in a large variety of ways. To achieve this look, you'll use keying, distortion,
noise
, tiling, glows and flares, and much more. There's always icing to add too. Try some of our stock assets for some extra detail, such as our free
Spell Hits
or new
Spark Hits
!
When you consider the building blocks, the VGHS hit effect is a straight forward process, but with a lot of finesse and an open mind, it can be applied to a wide array of looks — from
building destruction
to teleportation.
3. Assassin's Creed Leap of Faith VFX
As a pure compositor, After Effects has its limits. From 32bit color difficulties to a non-ideal alpha management system, there's much to be desired. What this tutorial shows, however, is that even moderately advanced set extension is possible inside Adobe's old faithful.
Set extension, used here for a death-defying Assassin's Creed composition, is a perfect approach to bringing your work into a video game world without blowing all your budget on stunts and production design.
One of the impressive parts of this tutorial especially is it shows how simple JPEGs are often enough to achieve a look you're going for. Though you'll always want full renders and pristine details at the
blockbuster level
, all of our online shorts and indie films could do to save on some CG work!
Try mixing it up as well. In the tutorial, the artist builds out a side of a building by duplicating certain sections. Once he has a final panel to use, the possibilities open up. You could bring it into photoshop and add any number of debris, signs, graffiti, etc. The wall is the starting point, from there it can become post-apocalyptic, futuristic, or just an ordinary parking garage.
First time here? ActionVFX creates action stock footage for visual effects and filmmaking. (We also have some great
free stuff
!)
Remember to connect with us on our social networks to stay updated on our latest news, giveaways, announcements, and more!