Deepfakes are taking the internet by storm. Here's how to make your own viral deepfake.
Even those who aren't in the VFX community have undoubtedly seen the barrage of .gifs and memes circulating the internet from deepfake technology. One of the most popular ones you've probably encountered came from this early tech demo:
Now, two years later, deepfake technology has improved exponentially, and the great (or scary) news is that anyone can create some pretty convincing deepfakes with an
open-source AI
and a lot of decent source images from multiple angles.
Practical Uses for Deepfakes in VFX
The emphasis of the video below is mostly comedic, but it is a great showcase of how far deepfake technology has come in a very short amount of time. Plus, it demonstrates how effective projecting adults' likenesses on the faces of child actors can be. It's probably due to the fact that children tend to have less facial blemishes than adults.
This is an excellent opportunity for VFX-enhanced childhood flashbacks in movies and TV shows. The adult actor's face can be blended appropriately with the child actor's face to really maintain the character's identity in the story.
We've looked at how you can
de-age a character with digital make-up
, but using deepfake techniques with younger photos of an older actor can be a great way to achieve a de-aging effect as well.
Deepfakes could also offer a great solution when using a stunt double. Rather than avoiding close-ups or using
3D modeling to re-create an actor's face
, you could take a shot at implementing a deepfake first.
You may be able to achieve great results and save a lot of time depending on the circumstances of the scene. The technology is still advancing and it doesn't always yield perfect results, but in the very near future, the results will be completely indiscernible from reality.
A truly valuable use for deepfake AI is using it to bridge the uncanny valley effect in human VFX character shots. The Corridor Crew does a great job showing how effective this process can be in the video below:
Now that you've got an idea of some practical industry uses for deepfakes beyond the novelty of what a lot of people are used to seeing, let's take a look at how you can create your own!


How to Create a Deepfake
First, you'll want to take a look at the two main programs used for deepfakes. One is called DeepFaceLab (you can learn more about it in the video below) and the other is
FaceSwap
.
As with all open-source software, just remember you're installing it at your own risk.
Once you've decided which program you'd like to use, you'll take the video file that you want to project your face onto and as many photos as you can take of the subject's face you'll be projecting. Determine the amount of angles you think the original video would call for.
From there, there are separate methods for each individual program to create the renders, but you can see a step-by-step walkthrough using DeepFaceLab in Cinecom's short tutorial video below.
One key factor to remember about this whole process is that even if you have a monstrous VFX system, you're going to be looking at a long render time to achieve good results, probably entire days.

As mentioned in the video, the more time the software's AI can analyze your photos and compare them with the original video source, the more accurate the final results will be. They recommend at least 150,000 iterations for good results. Just keep that in mind before you start a render!
For building the most believable deepfakes with DeepFaceLab, the guys at Cinecom used the
"Convert
SAE"
command, then used the
Tab
key in the
"Converter"
window to show the shortcut keys panel. This allows you to switch back to your final video and begin blending your images with the right tools.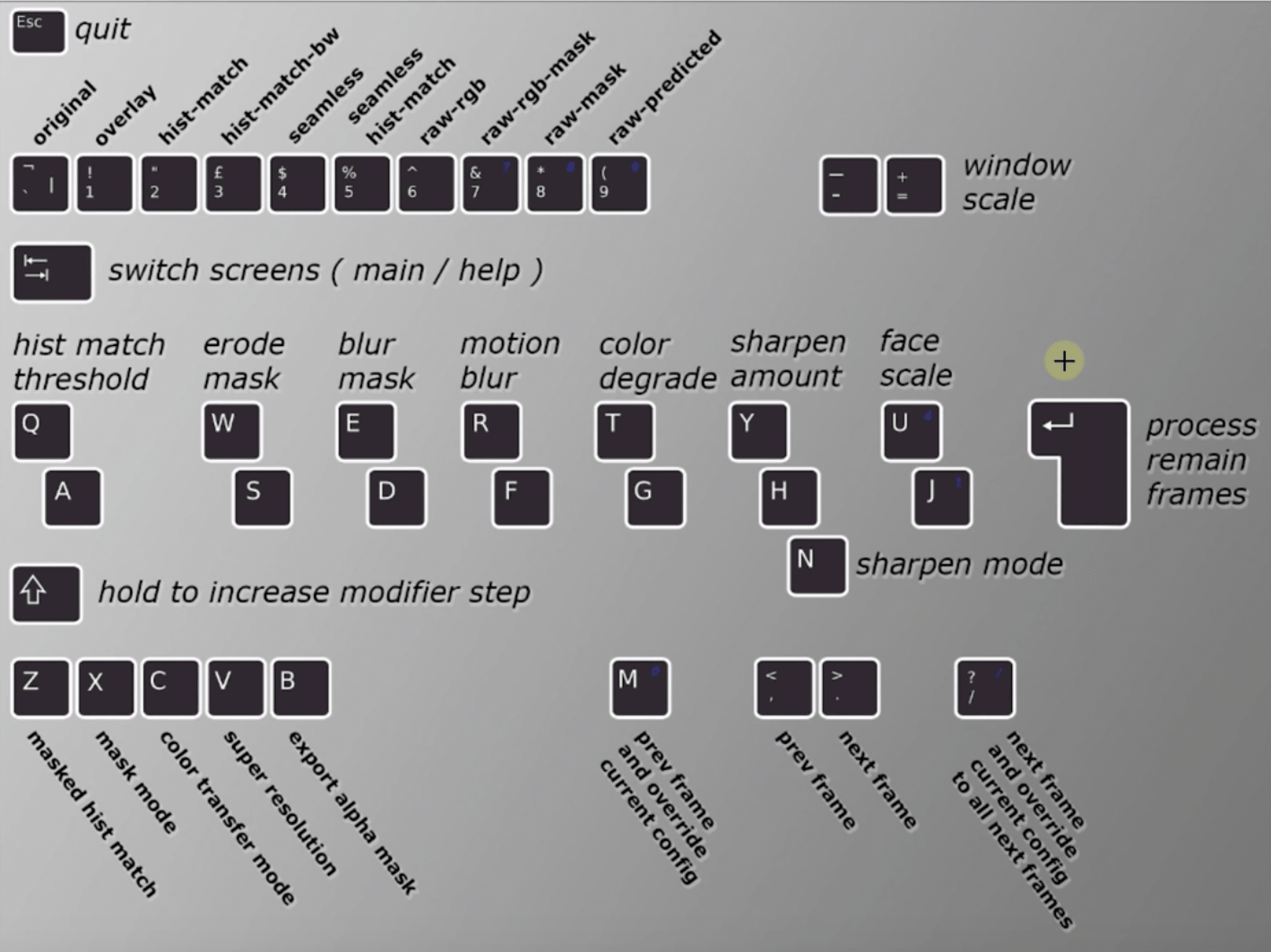 Supplemental Resources for Deepfake VFX
If you'd like to learn more advanced techniques for creating deepfakes, be sure to check out the following YouTube channels for inspiration and tutorials:


Want to see more blogs? Scroll up to the top and select a category or simply the "All" button for the most recent entries.
First time here? ActionVFX creates the best pre-keyed stock footage for VFX and filmmaking. (We also have some great
free stuff
!)
Remember to connect with us on our social networks to stay updated on our latest news, giveaways, announcements, and more!
YouTube
-
Facebook
-
Instagram
-
Twitter
-
Linkedin