There's no need for a time machine anymore. The VFX industry has de-aging under control!
From
Star Wars
and the
Marvel Cinematic Universe
, to a new action thriller starring
not one, but two of Will Smith
, Hollywood has recently experienced a surge in visual effects magic that makes characters appear younger.
Not only can this effect now be achieved much more easily than a decade ago, but it also opens up an entirely new world of narrative possibilities for filmmakers.
Plus, you have the added advantages of saving money on hiring additional talent, as well as ensuring your character's flashback version adequately matches their older counterpart in the present day.
How to Make Actors Look Younger with VFX
The most ambitious way to achieve this effect is to use a photorealistic 3D scan of your actor that has been altered to reduce the effects of age. Using sophisticated hardware, motion capture, and frame-by-frame adjustments, a 3D mask is overlaid onto the talent or double's face to make the character appear younger.
While this is a more comprehensive method and offers the most control, navigation through the uncanny valley can be a little more treacherous. Of course, a considerable amount of work is necessary to accomplish the task.
Depending on the complexity of your shot, you may be able to avoid that path altogether, and opt for another route that doesn't require 3D scanning and modeling. A much faster and more cost-effective way you can de-age a character is by using beauty techniques exclusively within software.
Not only can you apply digital makeup, but you can also alter and warp the actor's facial structure to administer lifts, remove wrinkles, and more.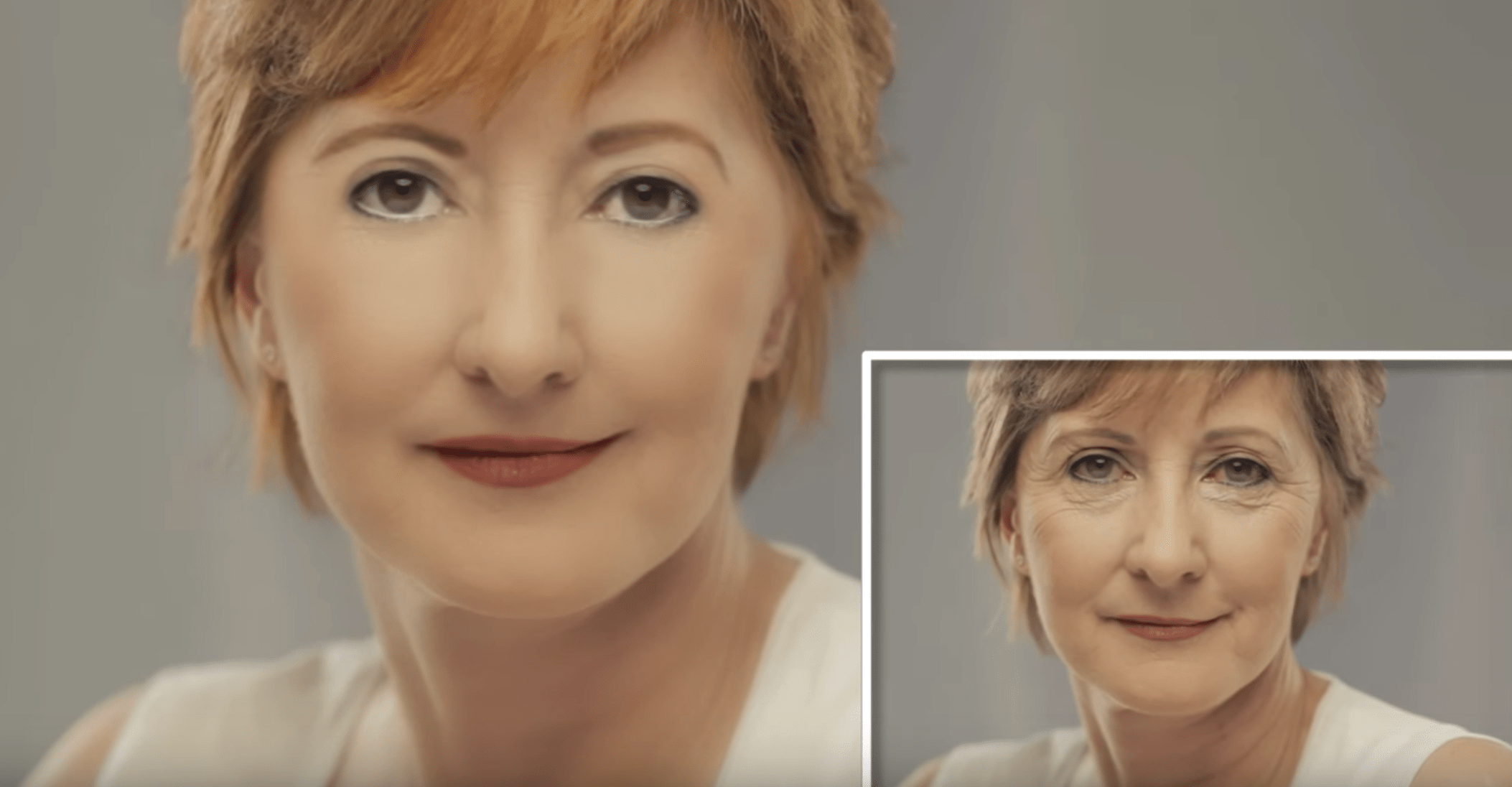 While there still can be "uncanny valley" moments you have to work through, this method requires a lot less work on the front-end to get you where you want to be.
What Software Do I Need to De-Age a Character?
In the tutorial below, Mary Poplin of BorisFX describes how you can use Mocha Pro or Mocha within After Effects to achieve a similar effect. She also uses several plugins available in their
Continuum suite
of VFX plugins.
How to Prep Your Actor for "De-Aging"
Directors and VFX Supervisors will want to ensure the talent is either a bit older already, or has makeup that makes them appear slightly aged so the effect can have a maximum impact.
To further sell the effect, use in-camera methods to distinguish between the past and present. If your character has a beard in the present day, he could trim or shave his beard entirely for the flashback sequences, which will give him a younger look naturally.

Then when paired with Mocha's de-aging technique, he'll really have a much more convincing younger appearance. You could also change the actor's hairstyle completely to contrast between timelines. Add subtle mannerisms in their "old age" to further emphasize the differences between the older and younger counterparts. They may walk differently, speak more slowly and thoughtfully, or have a different posture.
As you can imagine, there's a ton of story potential for de-aging your character!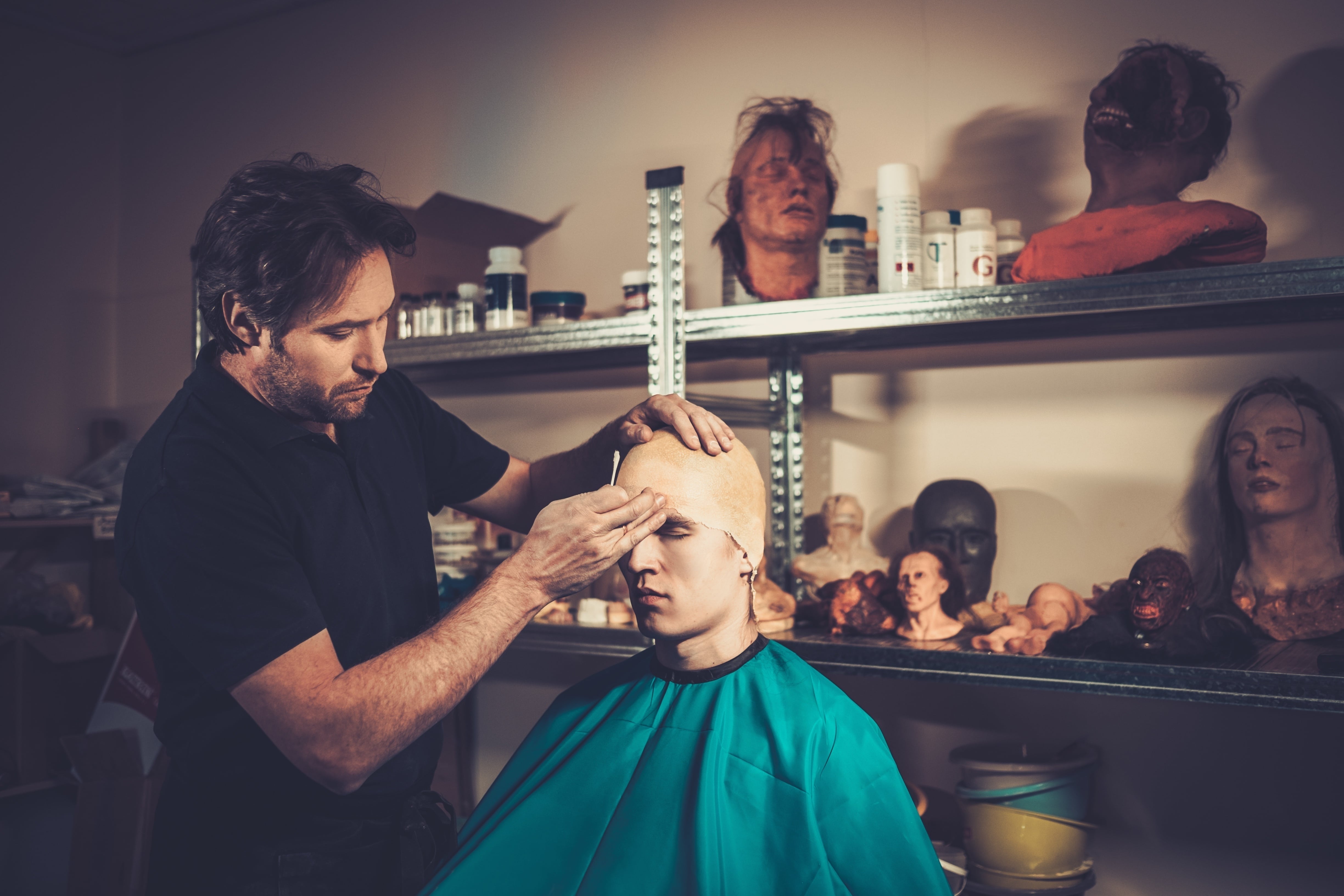 You may also want to use this technique for generating still images of the actor's younger self to be seen in picture frames with their on-screen family. You could also have a photo of them in a past event in the narrative of the story, like when the character enlisted in a historic war, or as part of a police department decades ago.
You could even use these techniques to have an actor play their own relative, like a son playing his father years prior, or a girl also playing her own sister (with slight facial feature variations).
It's critical to run some screen tests before you make a decision on whether or not to digitally de-age the actor in your feature. Digital makeup may not always be the best choice for your specific circumstances. You can experiment with these techniques to get a feel for whether or not de-aging with VFX will be a good fit for your project.

For example, if your character has a lot of movement in a scene and turns away from the camera, you're going to have a much harder time creating a believable effect.
If you've got any VFX work to share of de-aged characters, we'd love to see it!
First time here? ActionVFX creates action stock footage for VFX and filmmaking. (We also have some great
free stuff
!)
Remember to connect with us on our social networks to stay updated on our latest news, giveaways, announcements, and more!