Make your life easier in post-production with these green screen keying tactics on set and in software.
We've all been there before. You download your green screen footage from either your camera or the client, start your keying and discover...yikes! The key is terrible.
The aim of today's article is to share several ways you can drastically improve your keying abilities and feel confident the next time you're working with green screen footage.
Let's get started!
How to Improve Your Green Screen On Set
It's no secret, if someone has sent you poor footage to key, it's probably going to be a pretty challenging task. That's why the most important step of improving your green screen keying is to do whatever you can to ensure the scene is captured correctly in-camera first.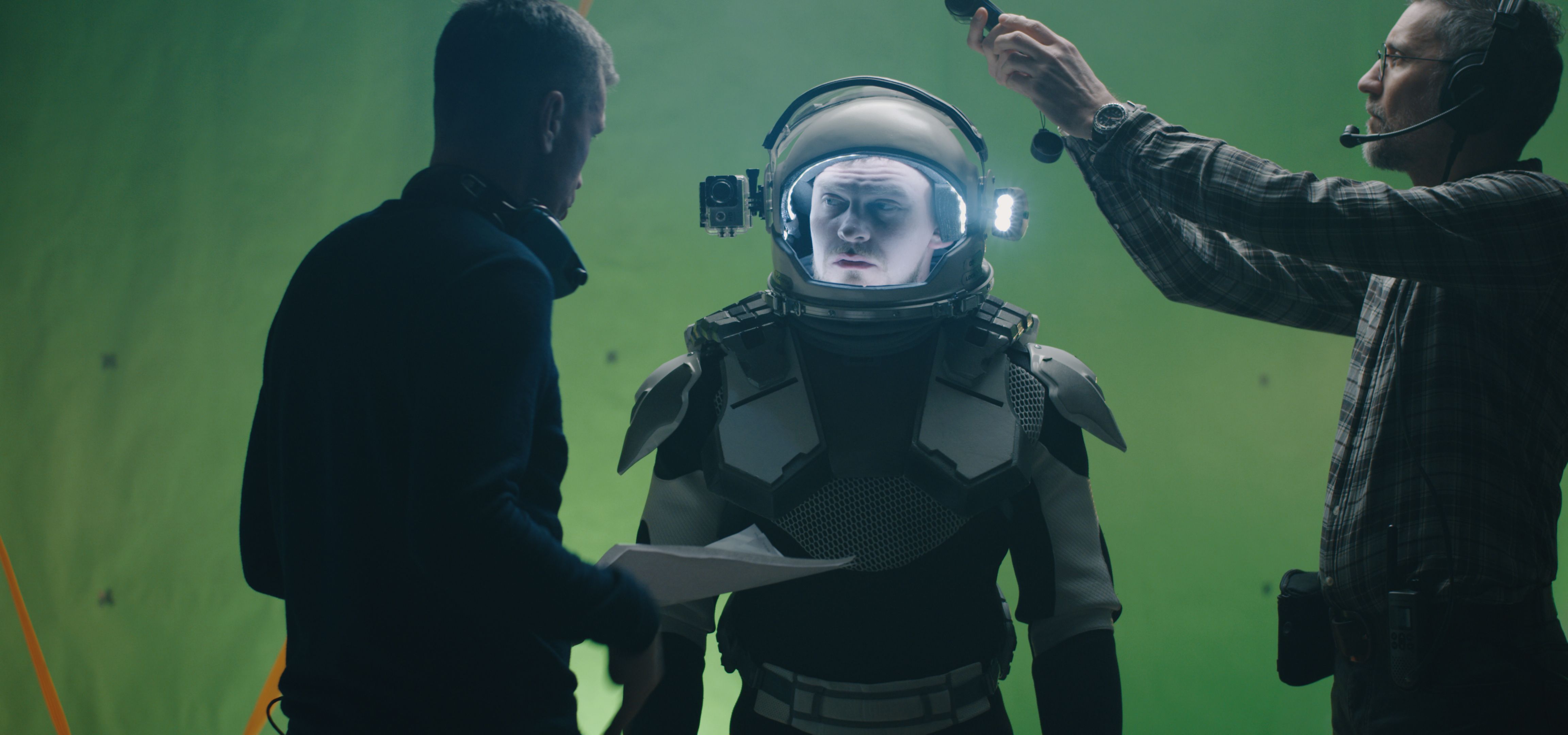 Depending on your role and location, you may not have the luxury of being on-set when scenes are being filmed in front of a green screen, but you could always politely ask questions or pass along specific requests to the crew that will be on set. Hopefully, they'll even have a VFX supervisor on hand.
Maybe you're an indie filmmaker or freelancer handling all aspects of your production, including all the green screen setup.
Regardless of your situation, here are some considerations to keep in mind for pre-production meetings and when principal photography gets underway.
There's no magic trick to achieving rock-solid green screen footage. Many times, the problems that people run into aren't necessarily from a lack of knowledge on video production or certain principles of chroma keying. Usually, it's just that they simply didn't take the time to be thorough enough in setting up their screen and shot.
Talent can be difficult, clients can be in a rush, but you've got to remember this important fact. If you're shooting on a green screen, everyone must understand the goal isn't moving on as fast as possible, or treating this as a typical shoot without the screen.

The goal is to produce pristine footage that will key perfectly in post-production. Set expectations for your cast, crew, and client that shooting on green may take a little bit longer in the initial setup, but it will be worth it.
Actors may need to be repositioned or re-lit a few times to achieve the best results, and your crew may even need to plan on having everything ready to go a couple of hours before the talent arrives to ensure you won't have any issues. Plan ahead as much as possible, and make getting that perfect key a priority.
One of the most crucial keying tips is this:
before you key, know what background you'll be using in post.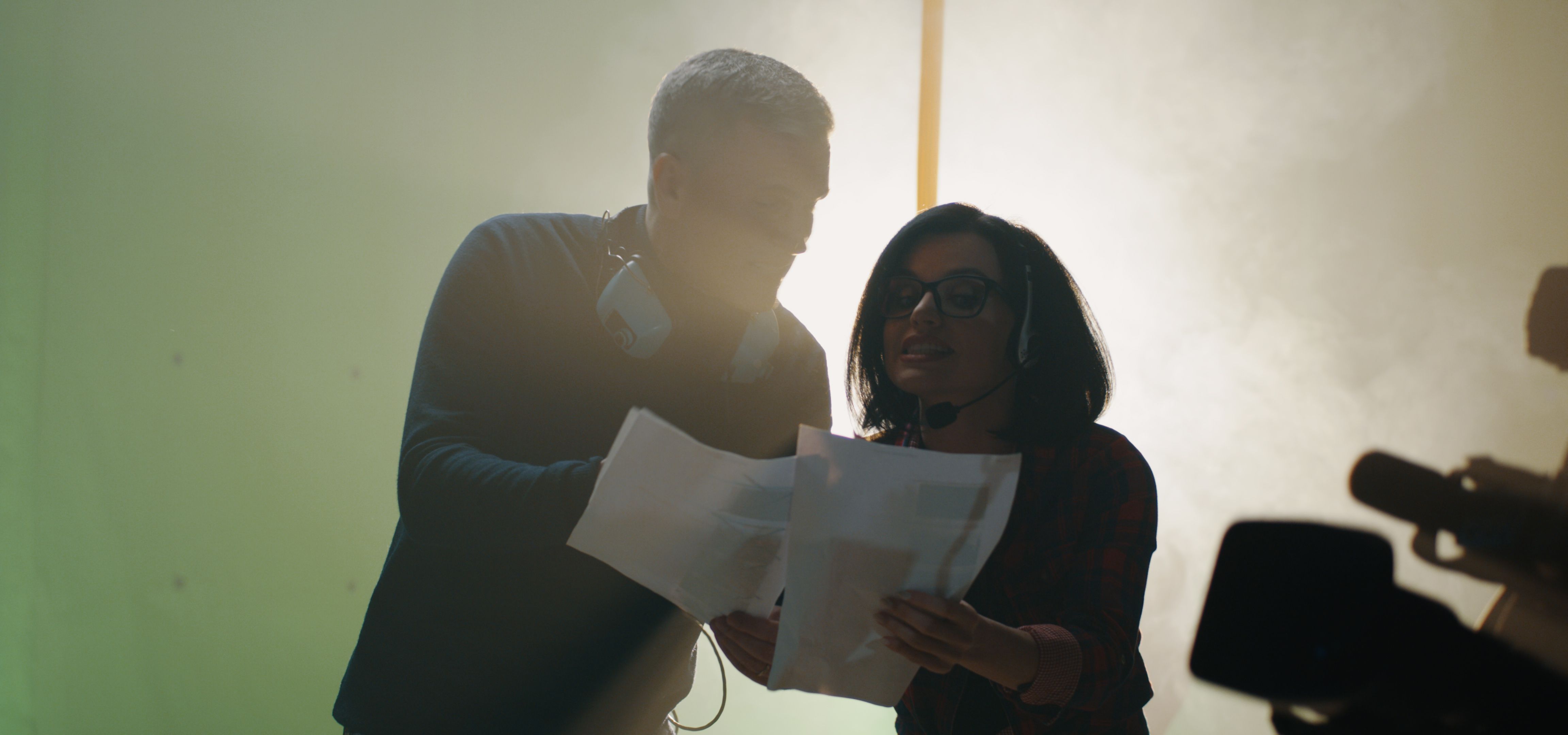 It's easy to get everything set up for a green screen shoot without giving any thought to what the background plate will be. You may need an edge light, you may need different gel colors for peripheral lighting, whatever the case may be, it will always help if you can go in with a game plan for what the final scene should look like.
This will ensure your final composite will blend realistically into the scene and look completely professional.
As mentioned in the video above, here are some other practical steps you can take to ensure your green screen keys great:
Eliminate wrinkles and reflections on the screen as much as possible
Light your background and talent as two separate subjects.
Light your background evenly with fill lights from multiple directions.
Put distance between your subject and the screen to avoid shadows and spill.
Also, be sure to take plenty of time dialing in your camera settings to find the optimal configuration for your shot.
Shoot with as little video noise as possible, because it can create chatter when keying.
Lastly, try keying any test footage prior to the shoot, that way you can be sure it will work well.
If you want to key well, don't take any of these steps for granted! Good work takes time, and in the end you'll be glad you took a little extra effort to make your scene look its best.
How to Improve Your Green Screen Keying in Post-Production
If you're in post-production and end up dealing with some bad greenscreen footage that violates everything we just talked about - just take a breath! There are fortunately a few techniques you can use to help finesse the footage and hopefully keep it intact.

Here's a great tutorial that uses After Effects' Keylight 1.2, a keying plugin that's included in After Effects CC.
Create a garbage matte to tighten up the keying area.
When making your chromakey selection, choose an average estimation of the overall screen color. Not too dark, not too light.
If you encounter fuzziness in the edges of your subject, you can add Key Cleaner to smooth out harsh edges.
When dealing with green screen spill, the Advanced Spill Suppressor effect can automatically help you remove spill from a green or blue screen.
Once your footage is keyed, spend some time matching your subject's color to the background as much as possible.
If you're struggling with grainy footage that's producing a lot of issues when you're keying, take a look at our article on
how to remove noise from grainy video
.
You may want to run the video through a denoising plugin first to clean up some of the problematic areas prior to keying.
The Best Plugins for Green Screen Keying
Also, while stock plugins like Keylight can do well with quality footage, you may find that your key needs some extra horsepower. One of the very best third-party keying plugins is Red Giant's Primatte Keyer 6.
Available as part of their amazing
VFX Suite
or as a standalone product, Primatte Keyer 6 is built for the most difficult keying tasks, and you can see just how helpful some of these additional tools can be.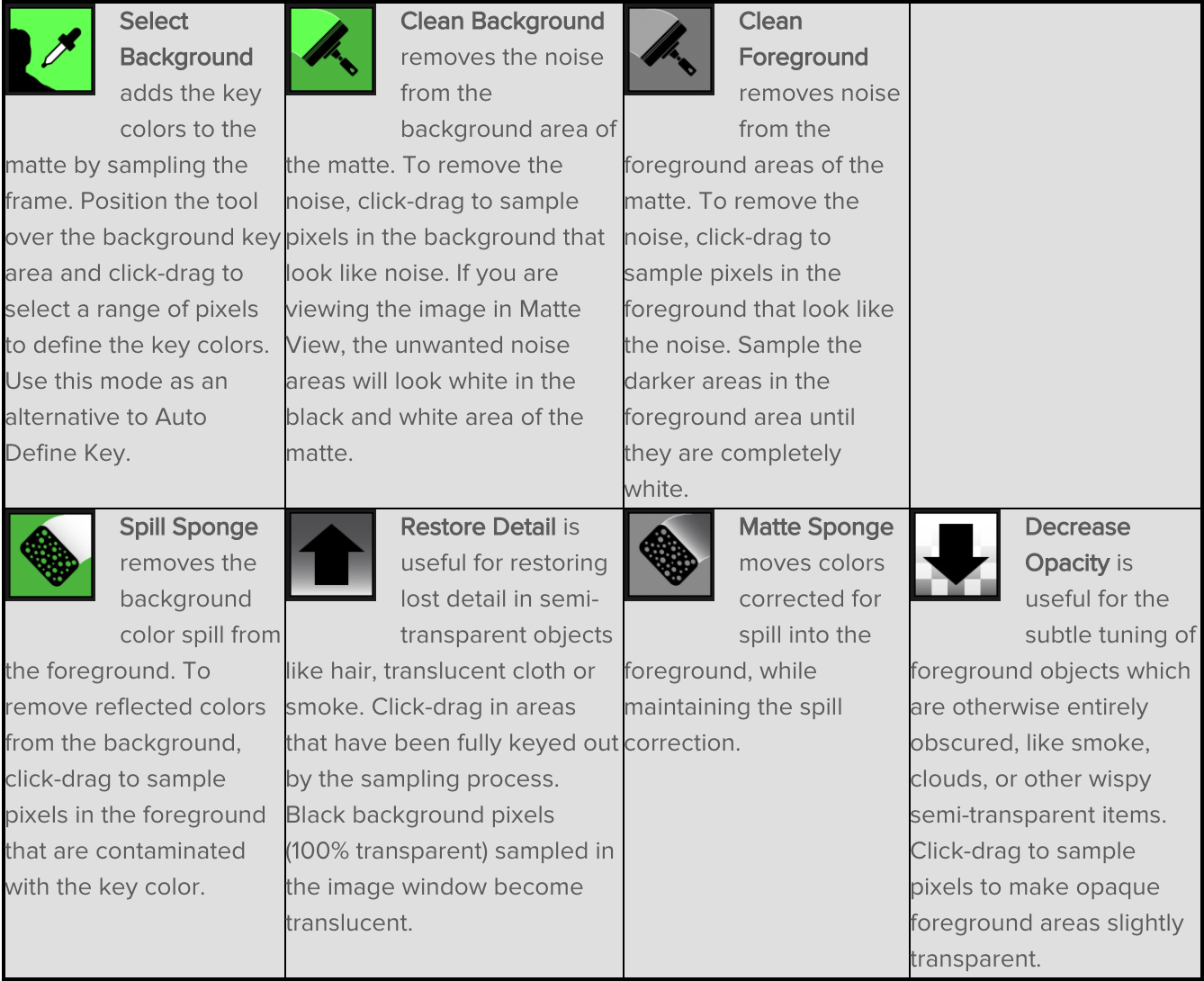 Primatte Keyer also includes a handy one-click keying option that can often get you immediately leaps and bounds ahead of what a manual key would be in another plugin.
The
Continuum Primatte Studio from Boris FX is a must, as well! Primatte Studio is a 3D keyer that will automatically analyze chroma and lunminace information in your shot.
The crew at Boris FX also realized that a simple key may not be good enough to remove unwanted elements from the shot. That's why they integrated Mocha Pro directly into Primatte Studio.
This will help you with the removal of objects that are non-keyable, but can also help guard your scene from unwanted reflections.
This is really just the tip of the iceberg of what Primatte Studio can do, as well as showcasing what the
Continuum plugin collection
as a whole is capable of. For more information on helpful features that will prove crucial to your workflow, check out the
highlights of Primatte Studio
.
There's always room for improvement, and we hope this article helped you discover some new ways you can get better results when it comes to capturing and keying your green screen footage!
First time here? ActionVFX creates the best pre-keyed stock footage for VFX and filmmaking. (We also have some great
free stuff
!)