Want less pre-comps and faster iteration? Learn how Supercomp can crank your VFX pipeline up to 11!
Chances are you've heard about
Red Giant's
amazing compositing plugin
VFX Supercomp
. There are so many advantages VFX artists have when using Supercomp, and because of the overwhelming number of terrific features it offers, it truly deserves a place in every visual effects studio's toolkit.
Not only can you purchase Supercomp as a
standalone product
, but it's also available as part of Red Giant's
VFX Suite
, and you'll save a lot if you purchase the entire package. Plus, you'll get a whole host of other great VFX tools like
VFX Knoll Light Factory 3.1
,
Primatte Keyer 6
,
King Pin Tracker
,
and
VFX Spot Clone Tracker
(which we have
previously discussed
).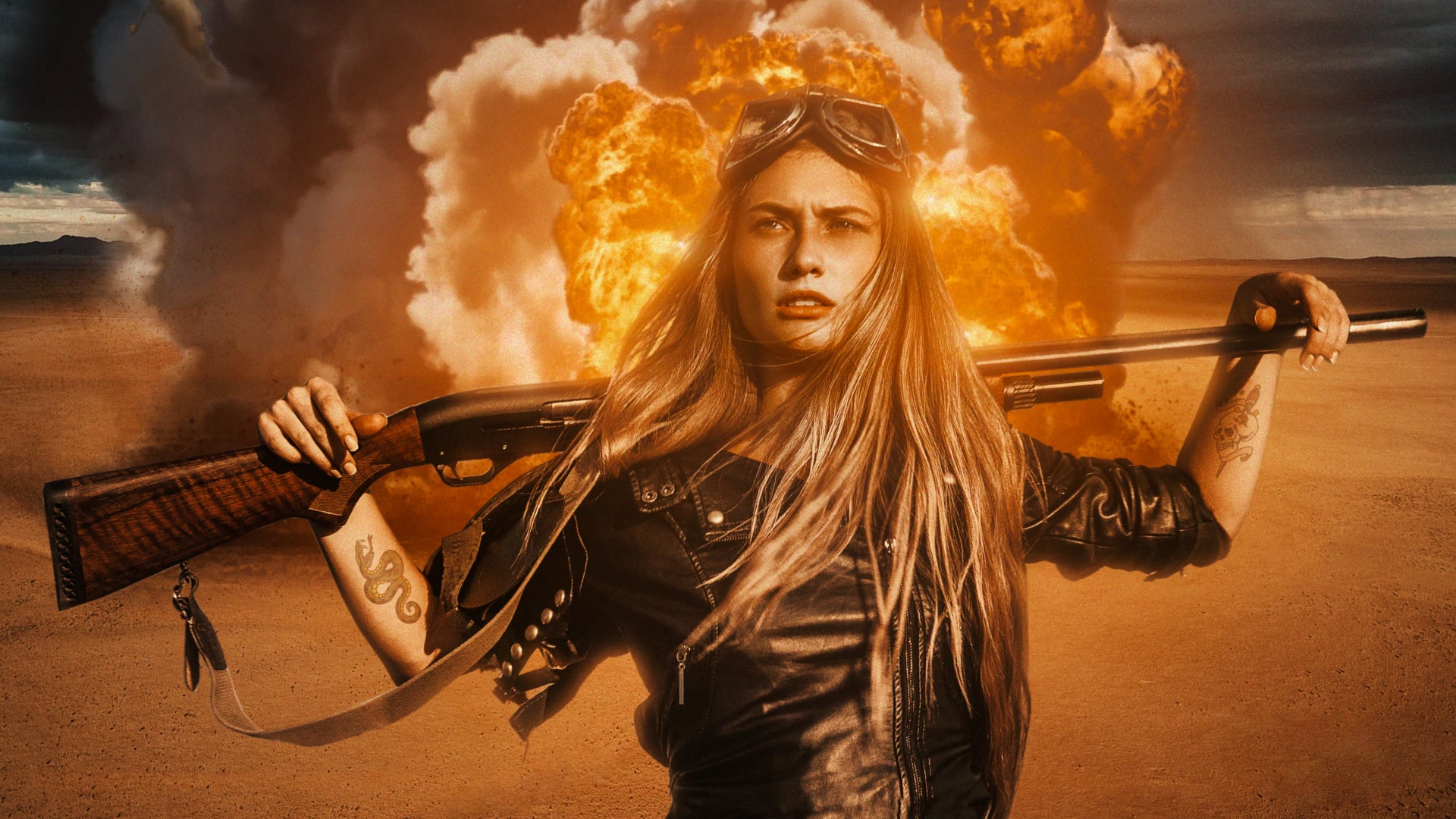 How Supercomp Works
Supercomp is an After Effects plugin, but it's not just a single effect. Its UI actually houses an array of different effects within a single panel — 17 effects, in fact! Red Giant has also done a great job streamlining the plugin's interface. What could be a cumbersome panel to navigate with so many different parameters is actually incredibly easy to use.
Using its own independent interface within After Effects, Supercomp is broken down into a Preview window, Element Controls, Source Layers, and Supercomp Layers.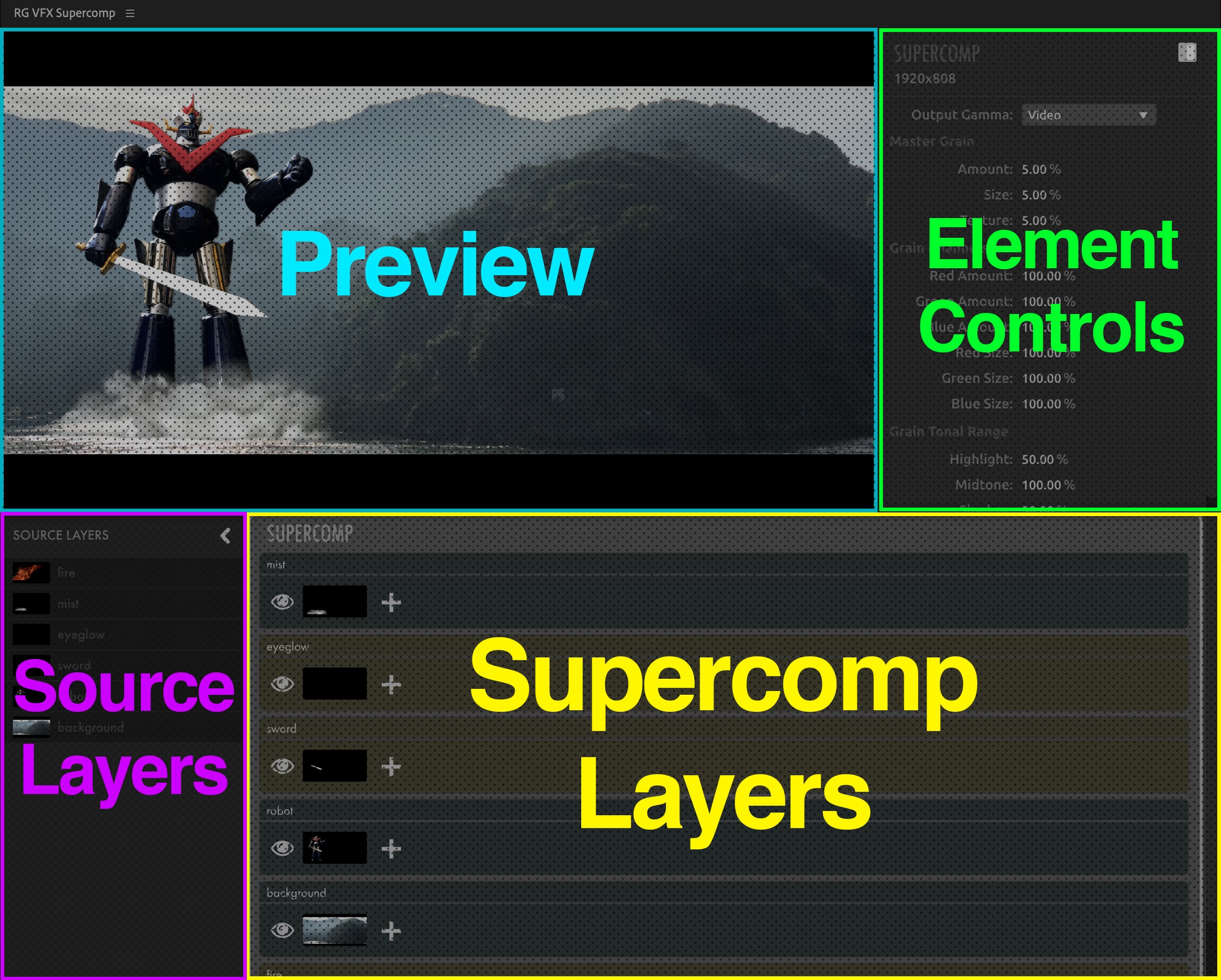 As you add additional Supercomp effects and elements, you'll see how the layers begin to stack and intelligently respond to one another inside the Supercomp Layers panel.
"Creating complex, seamless composites in After Effects can be a difficult, time-consuming task. With Supercomp, light and atmospheric effects interact with all of your layers and the elements of a scene in a far more natural way than can be modeled with a simple stack of 2D layers. Supercomp enhances the After Effects 2D compositing engine with its own, powerful environment and set of tools, and far less pre-composing than ever before." - Red Giant | https://bit.ly/2ZRSPga
The magic of Supercomp lies in its ability to contextually analyze your footage, layers, and effects to minimize your time spent on any given VFX shot, while at the same time maximizing your results. Supercomp actually knows what's happening in your layers and makes the appropriate adjustments across multiple layers at once, all without you having to lift a finger. Pretty amazing, right?
We mentioned the fact that Supercomp includes 17 effects, so let's take a look at some of the most notable ones. Compositing is all about blending layers together naturally, and that's exactly what each of these effects will help you accomplish.
Light Wrap & Reverse Light Wrap
Of course, lighting is critical when it comes to producing solid VFX, which is why
Light Wrap
is one of the very best effects available in Supercomp. Light Wrap allows you to use two different techniques to paint your keyed subject with the background lighting of the digital environment in the scene.
Light Wrap's color space has also been optically-corrected to ensure your subject lighting looks natural.
Reverse Light Wrap
takes lighting from foreground elements and applies it to the background.
Typically, you'd spend an extended period of time correcting lighting, masking, pre-comping, and more just to come close to having a decent lighting match. That's what makes Light Wrap and Reverse Light Wrap two of the most valuable tools in Supercomp.
Light Wrap can also be used when compositing
ActionVFX products
to simulate the appropriate environmental lighting on your subjects when featuring
explosions
or
fire elements
!
Edge Erode & Edge Blend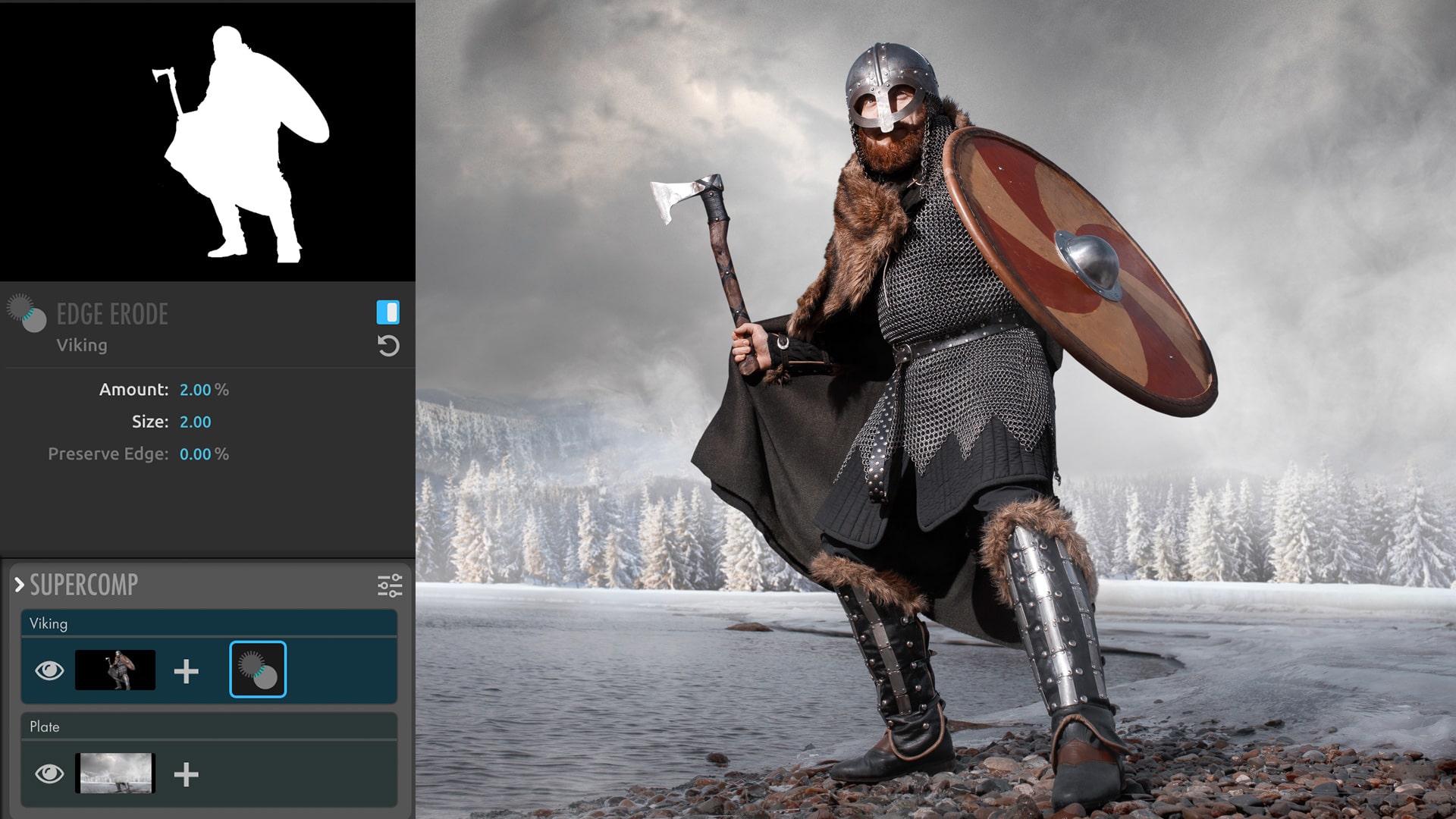 Nothing shatters the believability of a composited scene like hard or rough edges on a keyed character.
Edge Erode detects the subject's edges and allows you to add a gentle transparency that effectively eliminates the previously harsh-looking edges.

Similarly, Edge Blend finds the sharpest edges of your layer and applies a blur to make them fit right into the scene. Both these effects let your subject blend seamlessly into your shots with very little effort on your part, which is awesome!
Displacement Layers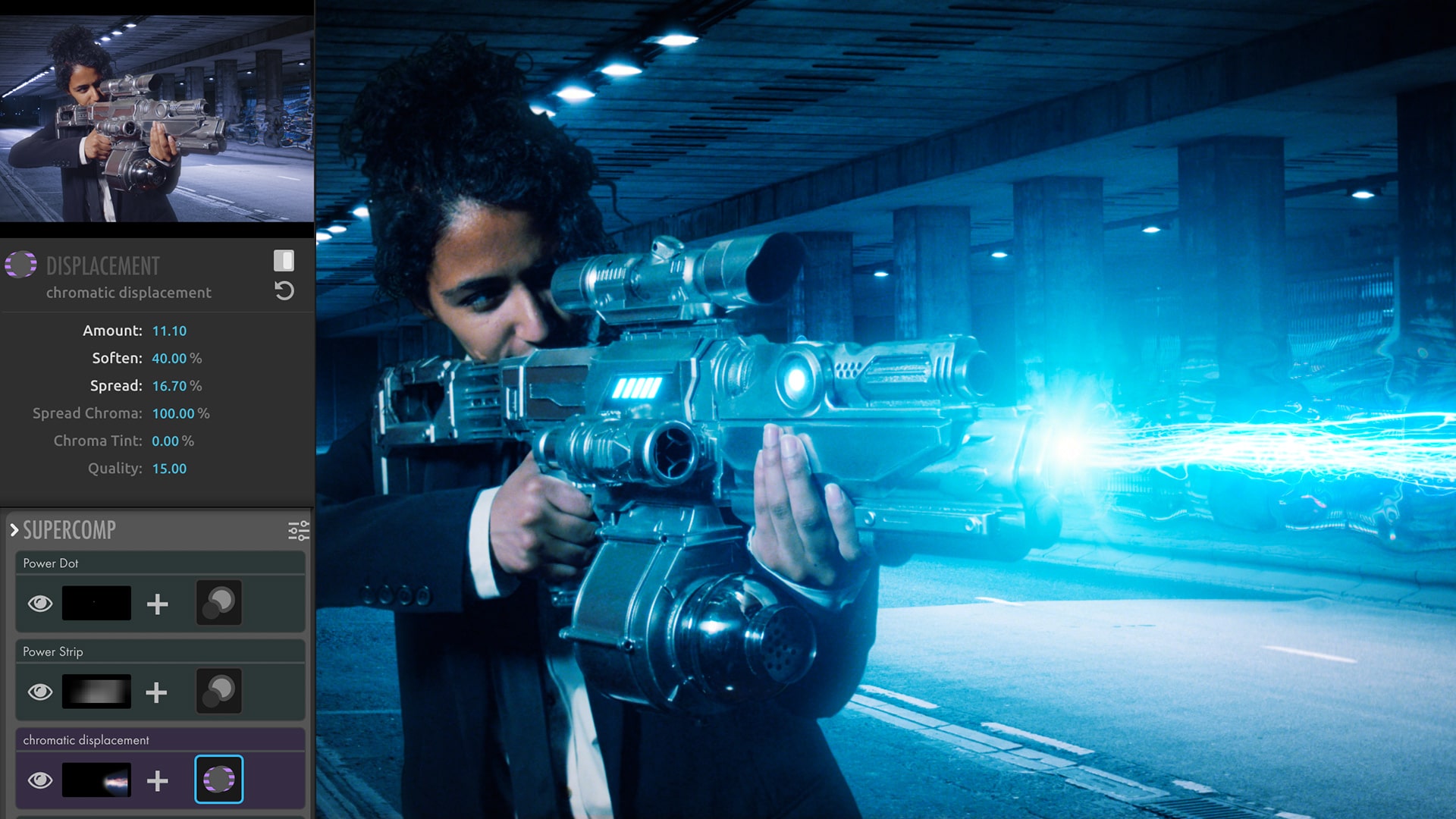 Displacement Layers
utilizes the same impressive prismatic-generating engine as the
Chromatic Displacement
effect that's also included in Red Giant's VFX Suite, which uses pixel data from the displacement image layer to build a height map, smoothing out all the displacement colors realistically. The result is a stunningly polished look for impacts, invisible objects, force field blasts, and more.
To be honest, we could go on and on listing all the amazing effects included in Supercomp, so be sure to check out all 17 effects when you download Supercomp, and try them out for yourself. A few additional favorites of ours are Haze, Diffusion, and Heat Blur, all of which make perfect composites with our VFX assets.
Getting Started with Supercomp
For more information on Supercomp, check out
Red Giant's Supercomp User Guide
, and also check out the video below!
You can learn more about the VFX Suite on Red Giant's
website
, and see all the awesome plugins that are included such as
Supercomp
,
Primatte Keyer 6
,
King Pin Tracker
,
Optical Glow
,
Chromatic Displacement
,
Knoll Light Factory 3.1
,
Shadow
,
and
Reflection
.
We love Red Giant's plugins, and can't wait to see what you come up with using the Red Giant VFX Suite!
First time here? ActionVFX creates action stock footage for visual effects and filmmaking. (We also have some great
free stuff
!)
Want to see more blogs? Head on over to the
blog section
where there is page after page archived just for you.
Remember to connect with us on our social networks to stay updated on our latest news, giveaways, announcements, and more!
YouTube
-
Facebook
-
Instagram
-
Twitter
-
Linkedin