Here are four Arnold tutorials to help show you how to use this incredible engine to the fullest.
Autodesk's Arnold engine
can produce some of the most gorgeous renders out there. Other engines can achieve equally stunning results when wielded properly (and
we've covered many of them here
), but today is all about Arnold. We're going to talk about how you can get the most out of it for your projects.
Arnold 6
was recently released, and with this new version, GPU rendering was brought out of beta mode and integrated as an officially-supported feature. If you've used Arnold prior to the latest version, you probably got frustrated with its CPU-only rendering limitations. You won't have to worry about that anymore.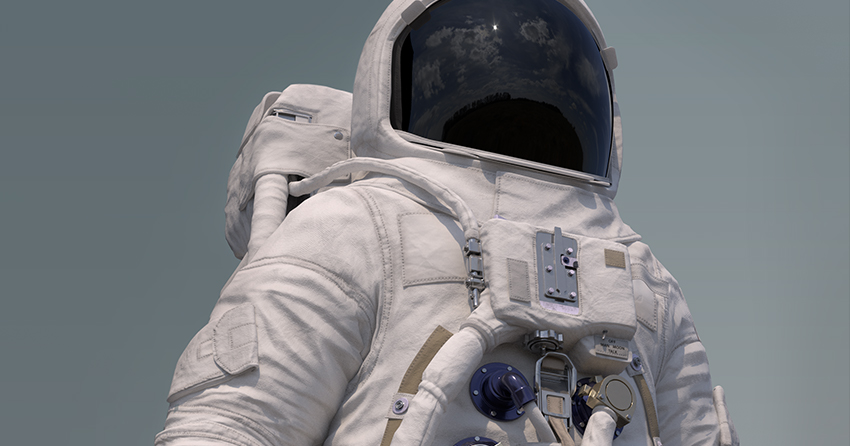 If you're looking to grow your skills in Arnold, check out these four great tutorials below!
1. Arnold Rendering Basics in C4D
Cinema 4D users who may be new to using Arnold will undoubtedly learn a lot from this one. Not only does it cover how to set up a basic scene, but it also discusses C4D's Physical Renderer in comparison with Arnold. You can then compare apples to apples and see some of the differences and limitations you can expect when choosing one render engine over the other.
It also delves into working with the camera, volumetric lighting, Arnold's awesome denoiser, and even how to composite your final scene in After Effects.
2. Eye and Skin Shading in Arnold
There are several great Arnold tutorials out there on skin shading, but
Arvid Schneider
takes it a step further by providing instructions on how to create a photorealistic eye shader as well. The results are outstanding and provide a great idea of how far you can push the visuals in Arnold.
3. Working with Procedural Shading in Arnold and Maya 2020
Knowing how to use shaders correctly in Arnold opens the door to a ton of opportunities when it comes to developing eye-catching VFX. This is another tutorial from Arvid Schneider that goes incredibly in-depth on shaders and helps establish a solid foundational understanding of procedural shading, as well as some basics on look development in Arnold.
He covers how to generate so many cool looks, like clear and frosted glass, multi-colored metallic finishes, wax, powdery plastic, and cool iridescent effects. Even if you're building something simple in Arnold, these shader techniques will make your work look terrific.
4. How to Light Creatively in Arnold
This tutorial by
Brent Le Blanc
discusses a wide variety of classic lighting techniques that can be implemented in Arnold for some very unique results.
A great tip in this video is when Brent shows you how to use the Look Through window to quickly navigate your scene and reposition your lighting. This allows you to quickly review and experiment with some truly creative ideas for your scene.
If your render doesn't have effective lighting, it's easy for it to look dull or unconvincing, so make sure you check this one out!
We hope you've enjoyed these tutorials and learned something new now that Arnold officially supports much faster GPU rendering. If you've got any cool Arnold renders you'd like to share, we would love to see your work in the comments below!
First time here? ActionVFX creates the best pre-keyed stock footage for VFX and filmmaking. (We also have some great
free stuff
!)