Thinking about trying Houdini for your VFX? Check out our article to see why we think you should!
If you're in the VFX industry and have not yet taken the plunge into Houdini, there are a lot of amazing capabilities it offers that you will probably want to take advantage of. It can be intimidating to learn a new program, especially if you're limited on time - but learning Houdini can be an excellent skill to add to your VFX arsenal, and give you a competitive advantage when it comes to your career. With that said, let's dive into why you should learn Houdini.  
What's the Big Deal About Houdini?
More and more, VFX studios are transitioning to using SideFX's Houdini into their post-production houses because of its versatility, power, and its impressive level of quality that is honestly jaw-dropping. A major benefit of Houdini is the built-in procedural generation for VFX. Everything from destructions and deformations, to hair, ice crystals, waves, bubbles, fire, and more - can all be procedurally generated inside of Houdini.  
Check out what's possible with Houdini in this demo reel of some of their customers' latest work:
Did you catch the list of studios at the end?  If you're looking to grow in the VFX industry and want to work towards ending up somewhere like one of those top-tier companies, becoming an expert in Houdini is a stepping stone to get you there.
As it becomes more prominently used, it will be a great benefit to at least get acquainted with Houdini's capabilities - or even better, learn it yourself.
Their
website
explains,
"As a creator of 3D animation and VFX for Film, TV, Video Games and VR, you need a combination of technical and creative skills. Houdini is perfect for bringing these worlds together as you explore, create and refine your CG projects from concept to final signoff. While Houdini has a wide variety of tools designed for generating CG content, it is its node-based procedural workflow that sets it apart because it makes it easier for you to create directable CG shots, explore multiple iterations and refine your work, even deep into production."
Whether you want to work on Hollywood blockbusters, indie sci-fi films, or video games, Houdini can play a major role in advancing what you can bring to the table.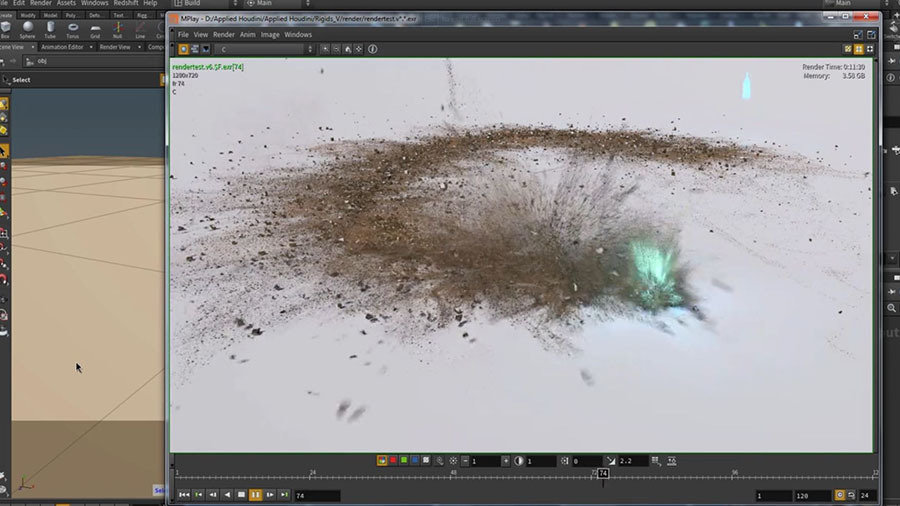 Advantages of Houdini
Houdini features 3D modeling, rigging, animation, destruction, particle and fluid simulation, procedural generation, and much more - all in one place. Having a localized workflow within a single program really speeds up collaboration between VFX teams. You also can reduce expenses, since you won't be needing additional software and third-party plugins for features that Houdini can augment.
Houdini also features an outstanding built-in renderer, called "Mantra," which alleviates the need to purchase a third-party renderer like Octane or V-Ray.  
Hands-down, the biggest advantage of Houdini is its value.
Not only does Houdini offer
Houdini Indie -
an incredibly affordable version of their program tailored to independent filmmakers, but you can
download Houdini Apprentice
completely for free, right now!
Houdini Apprentice grants you pretty much full access to all the features of Houdini, with just a few minor limitations, such as a lower-third watermark and a 720p maximum resolution restriction - and of course, you aren't allowed to use it commercially. But for those looking to cut their teeth on Houdini's powerful node-based editing workflows, and even to generate a decent demo reel, you couldn't ask for a better opportunity to hone your VFX skills than with Houdini Apprentice.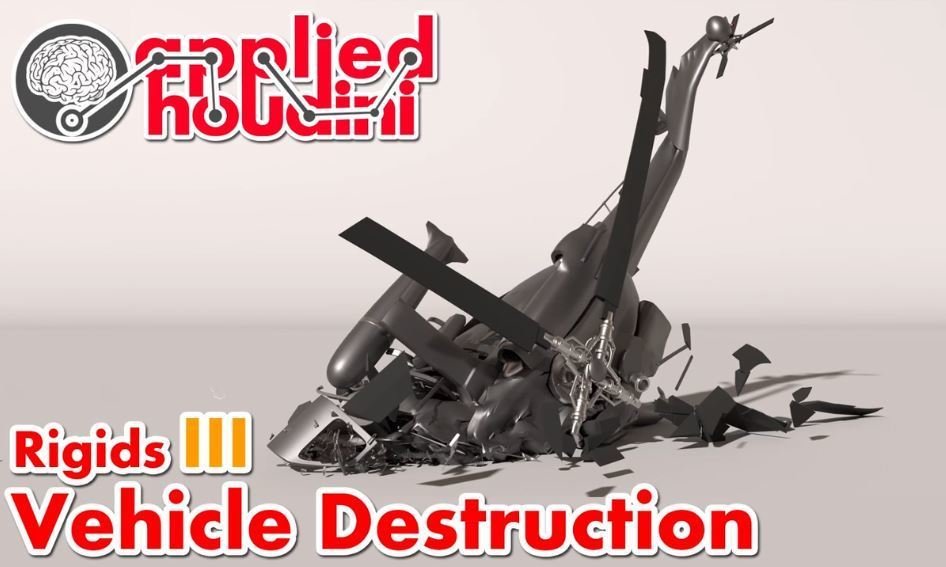 How Can I Start Learning Houdini?
Of course, there are a ton of great YouTube tutorials for pretty much anything you'd be interested to learn in Houdini, but there are two even better resources out there that can equip you for Houdini.
Their own website,
SideFx.com
, has some truly helpful, in-depth tutorials to help shape you into a Houdini expert.  
Another great resource is
AppliedHoudini.com
, where they host a treasure trove of helpful Houdini tutorials for free, as well as advanced paid tutorials.
If you're serious about VFX and really want to progress in your career, take some time to download Houdini Apprentice, follow along with a few tutorials from the experts, pair your renders up with some ActionVFX effects, and create a demo reel that will one day land you that VFX job you've always dreamed of.
First time here? ActionVFX creates action stock footage for VFX and filmmaking. (We also have some great
free stuff
!)
Remember to connect with us on our social networks to stay updated on our latest news, giveaways, announcements and more!