On the fence on whether or not you should update your camera? This article will tell you why we think you need to go ahead and do it!
The Panasonic GH5 is a more-than-capable 4k mirrorless beast that a lot of filmmakers are in love with (including our Operations Manager, Luke). While it already possessed a multitude of innovative features at an affordable price, its capabilities just became even more robust, thanks to its latest firmware update.
If you've been on the fence about picking up a GH5, G9, or the new GH5S, the new firmware update that just dropped may make you pull the trigger. For existing GH5 owners who haven't already taken the plunge and updated their cameras, here's what's new in the Panasonic Lumix GH5/GH5S/G9 2.3 firmware update.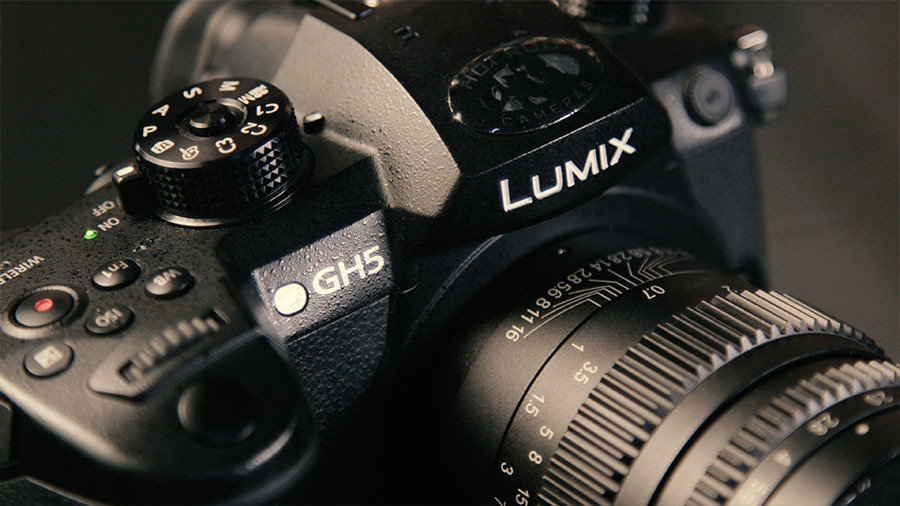 Finally...Faster Autofocus on the GH5
One of the biggest complaints of GH5 users since its launch was the unreliable autofocus. Also a frequent issue that plagues the lower-end Lumix G7 and G85, the higher-tier GH5 would be thought to have a major advantage in the AF department, but it honestly wasn't much better - until now!
The GH5 uses contrast-based autofocus rather than the much faster phase detection found in its competitors' models, as well as many smartphones. And while phase detection still typically outpaces the contrast-based autofocus method, the latest firmware update will help your GH5 focus faster, and with greater accuracy. The most important thing to note about this improved autofocus, is that it only works its magic if you're at shutter speed 180, so definitely keep that in mind when you're testing it out. Face detection, especially, offers a noticeable improvement over the previous firmware version.
Check out the video below for a great comparison of the GH5's autofocus in the new firmware update, versus its previous one:
View LUTs on In-Camera Playback and External Monitor
If you've purchased the V-Log update, you can now view LUTs both on the camera's display during playback, as well as on an external monitor. You'll still be outputting the V-Log footage, but you'll have the advantage of reviewing your footage with your preferred LUT in the field.
Maximum 20x Enlarged View in Manual Focus Assist
For running without a compatible autofocus lens, you always had the option of using focus peaking or a slight digital zoom to ensure your target was in focus. With the increased digital zoom in
Manual Focus Assist
,
you can ensure your subject is nice and sharp, even if your focus peaking appears slightly off-base.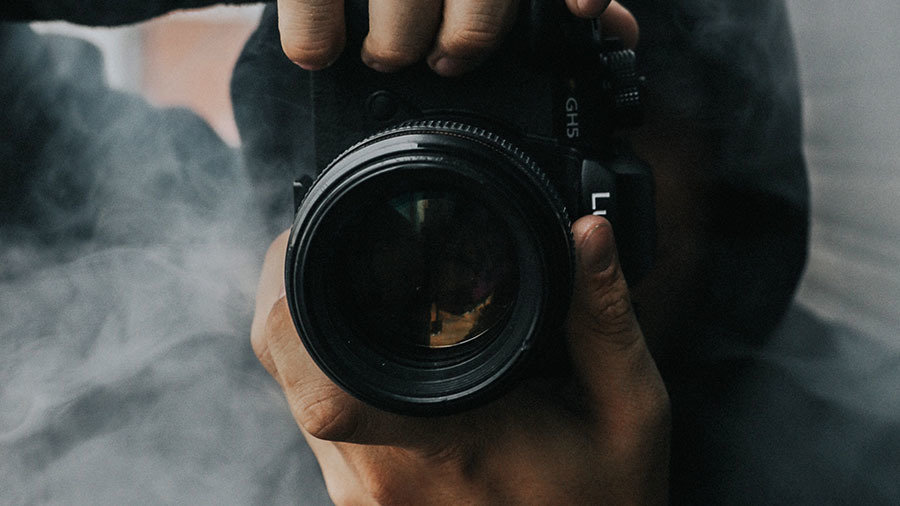 Improved Body Image Stabilization

We've all experienced the unnatural, peripheral wobbling that occurs when shooting and walking with a cell phone. The GH5's image stabilization was good, but occasionally would experience a similar distortion, despite its in-camera image stabilization. Firmware version 2.3 remedies the jello effect - just make sure
E-Stabilization
is set to
ON.
Optimized Sound Recording
GH5 owners should notice a big improvement in audio quality, since the 2.3 update offers an increased optimization of the internal noise-canceling microphone. Your audio recording setup may vary depending on your field, but give this new audio recording a shot and see if it might be advantageous to your workflow.
Night Mode and Live View Boost
If you've been on a low-light shoot and are limited to the in-camera display as a monitor, the new Night Mode should make the screen much easier on your eyes. Similar to the warm light emission a lot of smartphones are transitioning to at night, Night Mode turns your display a shade of red that should make your scene much more comfortable to view - although practical application for this may be limited depending on what you're shooting. Night Mode was already available on the G9 last year, but it's great to see a new feature like this being ported over to the older GH5 model.
Similarly, the Live View Boost is intended for low-light shoots, but only functions in photo mode. Essentially, it brightens the display for your review, without affecting the integrity of the actual image.
It's hard to believe the Panasonic Lumix GH5 was released almost a year and a half ago, but it has made waves in the prosumer industry ever since. Between its superb low-light performance, 4k clarity, high frame rate capabilities, ergonomics, and overall ease of use, it's easy to see why so many videographers are enamored. And with great firmware updates still ongoing almost a year and a half later, it's never been a better time to be a GH5 owner.
There are several other great features included in this firmware update, noted on Panasonic's website. The Panasonic GH5 firmware version 2.3 update can be found
here
.
As always, take every precaution and follow the manufacturer's guidelines exactly when performing a firmware update, so as not to brick your camera.
If you'd like some help on how to update your Panasonic GH5, GH5S, or G9, check out the video below:
First time here? ActionVFX creates action stock footage for VFX and filmmaking. (We also have some great
free stuff
!)
Remember to connect with us on our social networks to stay updated on our latest news, giveaways, announcements and more!