From compositing pre-keyed stock elements as a VFX artist to creative filmmakers looking to sharpen their video editing, this is your place to grow.
While ActionVFX prides itself on creating industry-standard VFX stock footage, the backstory leading into this company is one that not many people know about.

To learn more about ActionVFX, one must go back in time to their roots in East Tennessee.

The year is 2015, and Rodolphe Pierre-Louis is packing up his van to make headway to Chicago, the location of his first VFX stock footage shoot. 
VFX stock footage provides VFX artists and filmmakers with the ability to create high-quality shots and films. It saves time and money in all phases of production, but also allows you to do things that you wouldn't be able to do otherwise in-camera or on set with your talent. Below is an impressive shot built with
ActionVFX Fire elements
, as an example.
Before leaving, Rodolphe garnered the support of a fellow like-minded VFX artist and filmmaker named Luke Thompson. In Chicago, the first products on the agenda were explosions and fire VFX. Rodolphe and Luke found out very quickly that the standards they were wanting to bring to creatives around the world required much more equipment and financial backing.
A year later in 2016, they formed a
Kickstarter page
that raised above and beyond what they were asking for. People believed in their mission, and with the proper finances in hand, the very website you're reading this on was born.
The foundation of ActionVFX is shooting the products in such a way that meets, and actually creates, the top standard for the professional industry. That requires manpower and time, two things that can become costly.
When asked for the reasoning for believing and starting up such an ambitious company as ActionVFX, Rodolphe states "At the beginning, I don't think I fully realized the scale of what we were building. I just remember desperately wanting to 'do it right', and that's all I focused on."
ActionVFX wants to distinguish themselves from other stock footage companies, not fall in line with everyone else. And this new company at the time wasn't going to settle for anything less than the best. That is something that is said consistently by the employees here at ActionVFX. "The undisputed best, and nothing less", to be exact.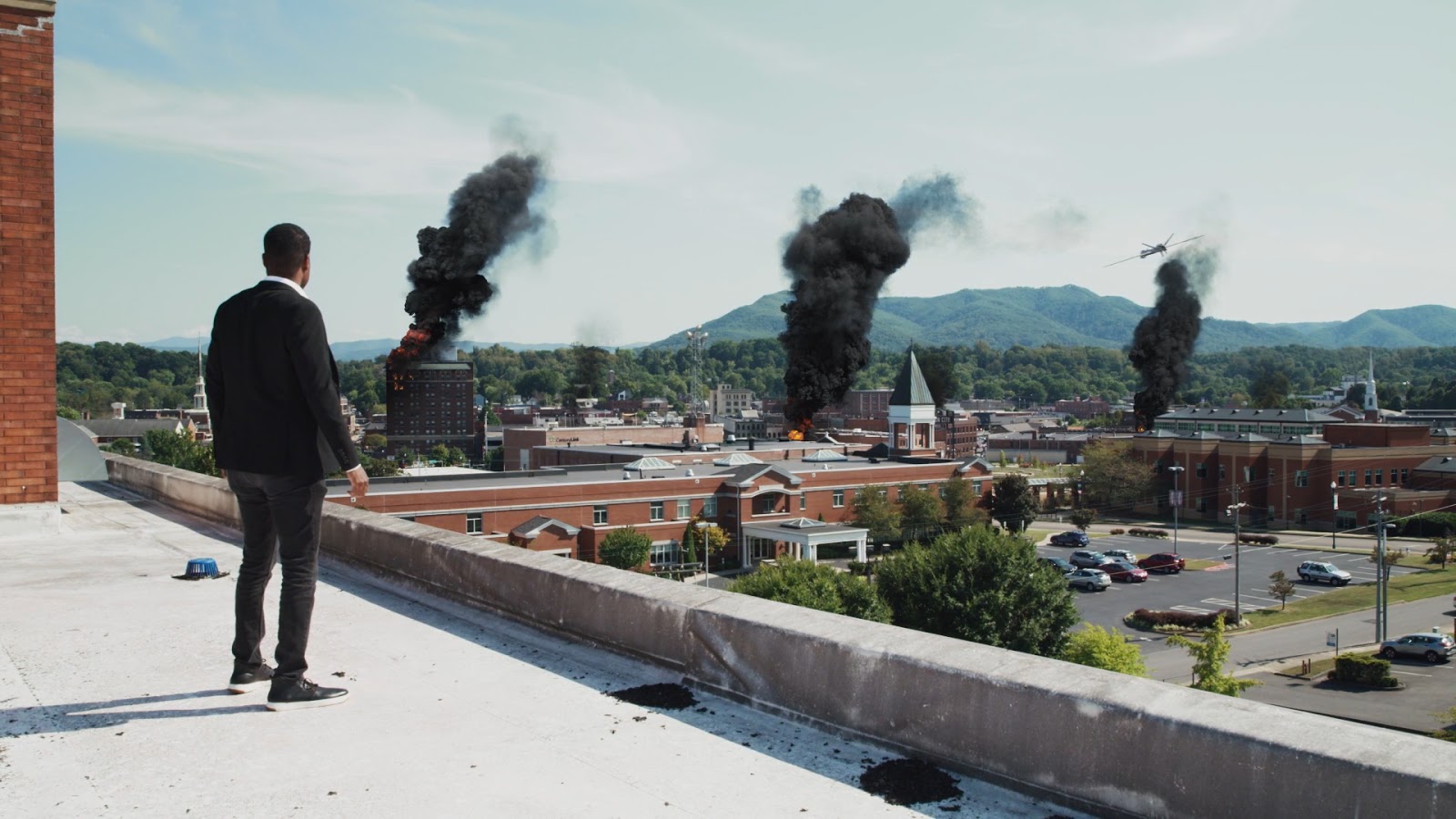 "Of course, in order to be the best we soon realized it was going to take a lot more than we originally thought it would, so that's how we ended up with this ambitious company" Rodolphe stated. Thus, the journey to the top began.
Flash forward four years later to 2020. Rodolphe and Luke, now CEO and COO, have formed the world's largest VFX stock footage library in the world.

With over 3,400 elements on this site, one can almost guarantee you have seen us on the big screens or while you relax watching TV or playing video games.

Luke discusses what ActionVFX products are doing as a whole in the industry, "... our collections are helping compositors and VFX studios from all over the world create effects for broadcast TV shows, music videos, commercials, and feature films." Daily operations at ActionVFX consist of interactions with people all over the world.

From the likes of Stranger Things and Deadpool 2 to The Walking Dead and Call of Duty, we're proud to serve the industry we love dearly.
Our products encompass all of the attributes a VFX artist or filmmaker at the professional level, an intermediate, or even a hobbyist could want. 

How does ActionVFX cater to such a wide array of people? It's simple: ease of use and quality. You can simply click and drag our pre-keyed VFX elements into your editing system and quickly get the cinematic quality you would expect, all while reducing the time spent in post-production.
Want the best part? We're not done yet. Actually, there is so much we want to show you right now! In due time, you'll be just excited as we are. 
We've informed our followers (that means you!) that we are taking feedback on what products they want to see next. From the beginning, we have always based our products on customer feedback. And nothing has changed four years later. 
To date, ActionVFX has accumulated awards and added to their team significantly, all while building an organizational culture that focuses on having fun with what you do.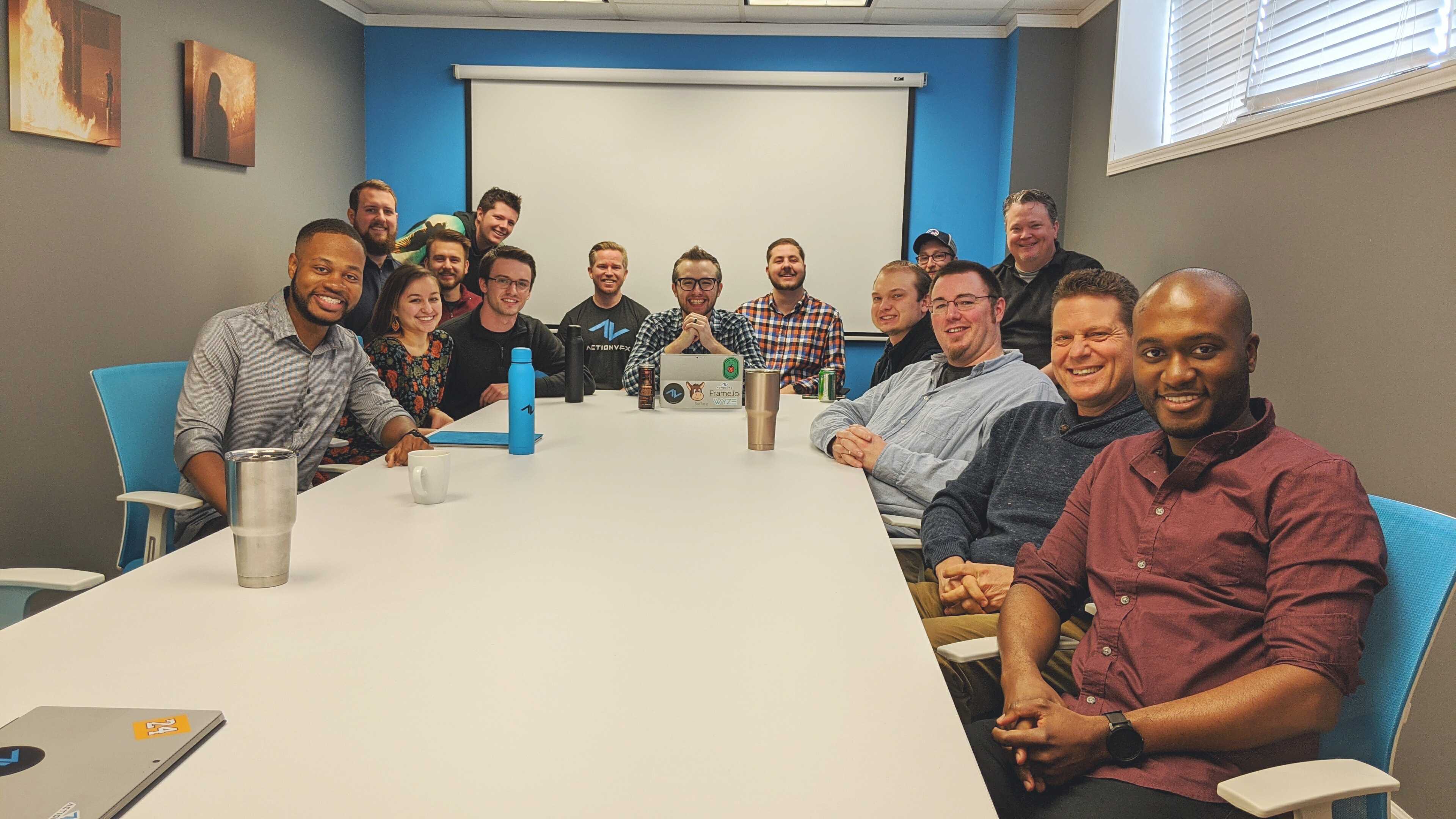 Moving forward, you may be able to point out our effects the next time you hit the theatre, grab the controller, or binge-watch your favorite Netflix show.
Each and everyday, our goal is to equip VFX artists and filmmakers with knowledge and value, opportunities for growth, and to provide quality visual effects that will get you to where you want to be.
And that's the ActionVFX promise
.