It's not you... it's us. Save big this Valentine's Day!
We're excited to bring you our Valentine's Day Sale! No worries, you don't have to wait until Valentine's Day to start shopping.

For all sale details, check out the bulleted list below:


What? The ActionVFX Valentine's Day Sale.
When? It starts Feb. 12th at 12:00 a.m. EST & ends Feb. 14th at 11:59 p.m. EST.
Where? It's our product page, click on over to it to plan your purchases.
What's 25% off? All of them! The entire library will be 25% off.
What's 50% off? The ActionVFX Drive! Get the entire current library for half.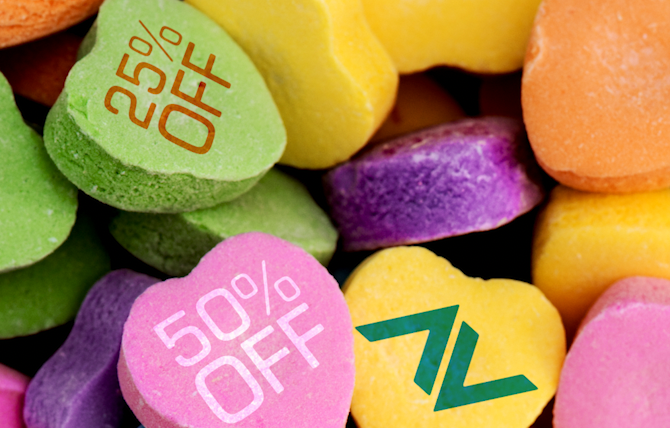 We receive many questions about the different ways to buy our products. Currently, there are four ways:
Buy individual clips.
If you click on a collection that you're interested in, you can see all the clips in that collection. Hover or click the clip you would like to buy, then decide which resolution you would like to add to your cart before checkout.


Buy a collection.
If you want more than just individual clips in a collection, then it's simple: buy the collection! Click on a collection you would like to buy, hover or click the "Buy Collection" button and select your resolution.


Buy a bundle.
If you want multiple collections in the same category, then the bundle route might be for you. If you click on "Products" above, you will see an option at the bottom of our categories to view all of our bundles.


Buy the ActionVFX Drive.
You know what they say, go big or go home! The Drive is the item you would purchase if you want all of our products in our library. You can find pricing under the "ActionVFX Drive" tab at the top.
Of course, if you have any more questions, don't hesitate to let us know!
Make sure to go follow us on our social pages, which can be found below! You can stay up to date with announcements and receive reminders to take advantage of the sale!
YouTube
-
Facebook
-
Instagram
-
Twitter
-
Linkedin