In this tutorial, Lendon goes over how to composite our
Ground Crack elements
in a shot using After Effects. He also made great use of Mocha Pro from our friends at Boris FX for the tracking.
Download the Background Plate below and follow along this... ground-breaking tutorial!
Download Background Plate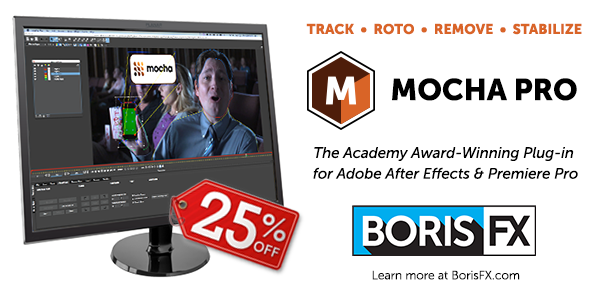 Exclusive 25% Off Discount on Mocha Pro 5
ActionVFX is excited to partner with our friends at
Boris FX
and share this exclusive discount on the industry's popular tracking tool for Adobe After Effects and Premiere Pro. Take 25% off the list price of Mocha Pro 5. Includes all options: new, upgrades or subscriptions.
To Purchase:
1. Go to
Boris FX Webshop
2. Select
Mocha Pro,
choose your option & add to cart
3. On checkout, enter coupon code:
ActionVFX

Offer expires on June 30, 2017.
To learn more about Mocha, visit
Boris FX
.
______
I hope you enjoyed this tutorial, and were able to discover new ways to better composite
our stock footage
into your projects.
First time here? ActionVFX creates action stock footage for VFX and filmmaking. (We also have some great
free stuff
!)
Remember to connect with us on our social networks to stay updated on our latest news, giveaways, announcements and more!
Facebook
-
Twitter
-
Instagram
-
Linkedin