Red Giant's New VFX Suite Is Here! Learn How ActionVFX Helped
June 27, 2019
Cody Vineyard
Learn how Red Giant utilized ActionVFX products to display the power of their new VFX Suite.
Red Giant
has been serving filmmakers, motion designers, and the VFX community for nearly 15 years. They have stood the test of time, and so have their products. Whether it's Hollywood blockbuster films or a web production, you can bet their software applications were used.
What is the VFX Suite?
If you haven't heard already, Red Giant has dropped the
VFX Suite
, a collection of nine tools for visual effects. One of the tools all VFX artists should read up on is
Supercomp
.
With this amazing tool, light and atmospheric effects can interact with After Effects layers and VFX assets more naturally than typical 2D layers. Supercomp has its own engine that upgrades the AE 2D engine with its own set of tools.
This tool is fantastic news for all VFX artists!
Supercomp includes more than 15 context-aware tools. These unique tools know how to intricately work with your compositing layers. The Supercomp tool can entirely change your workflow, making it a much smoother, faster composite experience.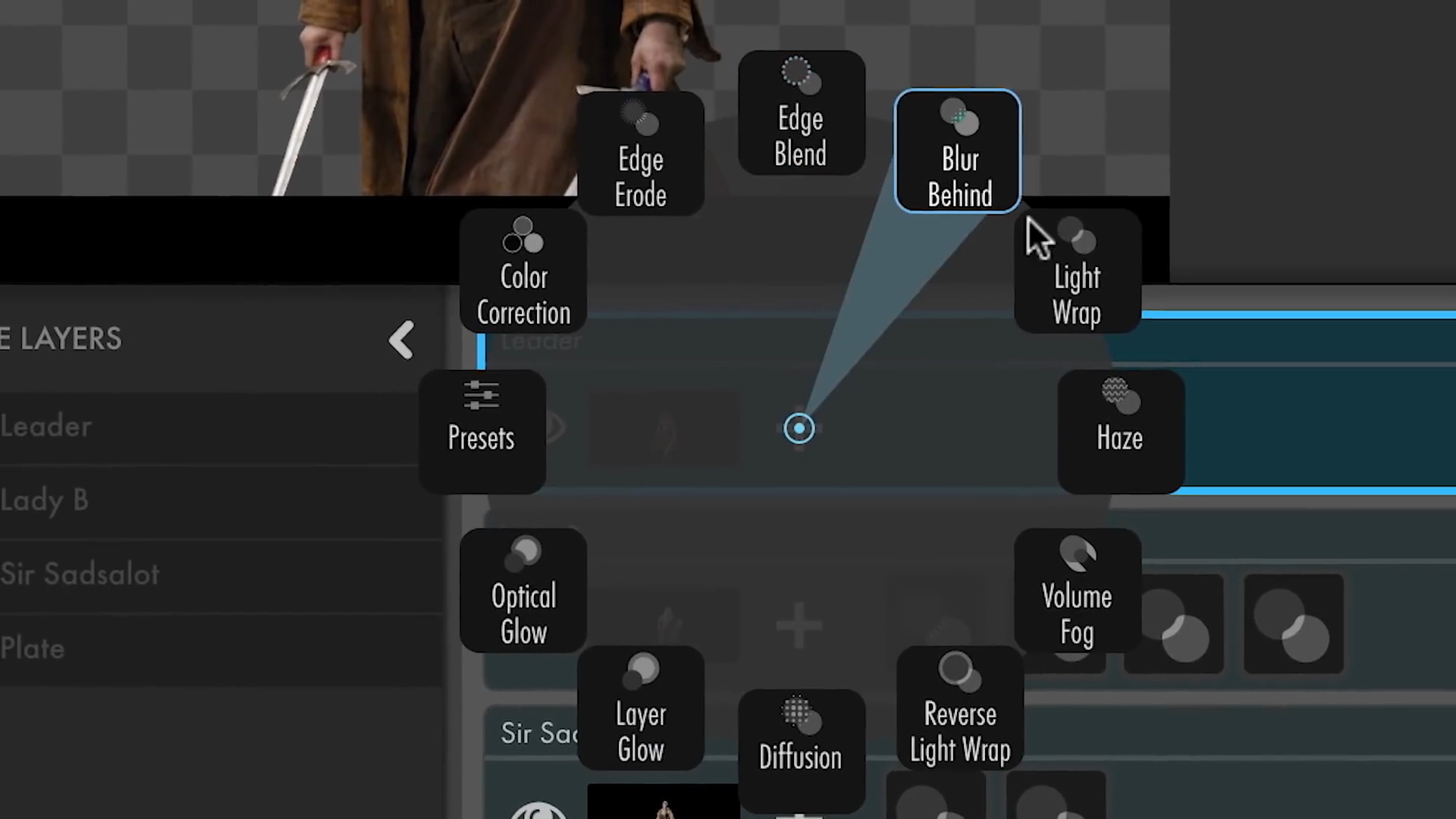 Daniel Hashimoto, also known as
Action Movie Dad
, views Supercomp as a way to approach visual effects elements in a different way.
Everything I used to do to integrate a VFX component is now available from a quick menu. The remarkable thing about this is that I still have control of a layer's transformations, and can apply my favorite effects to them right there.
While VFX Suite and Supercomp are some of the best software money can buy, this is only scratching the surface of the other 
Suites
and individual tools Red Giant has to offer. Whatever you end up purchasing, know you're using top of the line software used by industry professionals all around the world.
How ActionVFX Helped Fulfill Red Giant's Vision
As Red Giant continues to produce high-quality software and short-films, there is a constant force that is always there to aid the Red Giant team — ActionVFX.
Some of the crew at Red Giant took time out of their busy schedules to tell us how ActionVFX elements are utilized in their pipelines. Needless to say, they were excited to integrate ActionVFX products.


What a library! Not just in quality, but quantity. I would often scroll through the library for inspiration when we were making these shots. "Ooh these ground cracks are awesome, I'm gonna hurl something at the ground today."
Seth Worley | Red Giant
When we were working on Supercomp, long before release, one of the first things I did was get my whole team on ActionVFX.
Aharon Rabinowitz | Head of Marketing

Rabinowitz and his team knew the exponential power behind Supercomp, and when in need of VFX stock footage, Red Giant settled for nothing less than the industry standard of ActionVFX products. Rabinowitz when on to state:
It was an incredibly obvious match of products that could help each other do their best. Supercomp relies on footage - without it, there's really nothing to composite. But when you mix it with really good stock footage, the powerful compositing tools inside of Supercomp make that footage the most useful it could possibly be in After Effects.
Red Giant is always in the process of creating shots to showcase what their powerful software can do for one's project. Times call for specific clips to benefit the production that is being worked on.
We were looking for very specific elements for each of our shots and the ActionVFX library had just about everything we needed. In the case of the Supercomp hero we needed fire that would work for a flamethrower.
Leo Hageman | Senior Web Marketing Manager
Check out the final shot composited within Supercomp, featuring numerous
ActionVFX assets
!
In concluding our conversations with Red Giant, we asked them why ActionVFX users should invest in the VFX Suite and Supercomp tool. Hageman stated the foundational core of ActionVFX — artists empowering artists. 
At Red Giant we make tools to solve problems for our own projects. The ActionVFX team seems to be doing the same thing with effects footage, crafting stuff for your own projects that you offer the rest of the visual effects community.


To our friends at Red Giant, thank you for spending the time to talk with us, and letting us see how our products benefit incredible VFX software. Our company is founded on providing valuable content to the VFX industry and community, and through the team up with Red Giant, we know we are doing that.
If you're interested in seeing what other customers are doing with our products, you can check them out over at the
Customer Projects
section!
First time here? ActionVFX creates action stock footage for visual effects and filmmaking. (We also have some great
free stuff
!) 
Remember to connect with us on our social networks to stay updated on our latest news, giveaways, announcements, and more!