Consider joining these online VFX communities to grow your skills, knowledge, and contacts.
Since the advent of the internet, humanity has found all-new ways to stay connected. Now, in a world that's stuck inside, these new means of communication are more important than ever. From zoom calls and facetime to a simple text, we're able to reach out and stay in touch in so many incredible ways.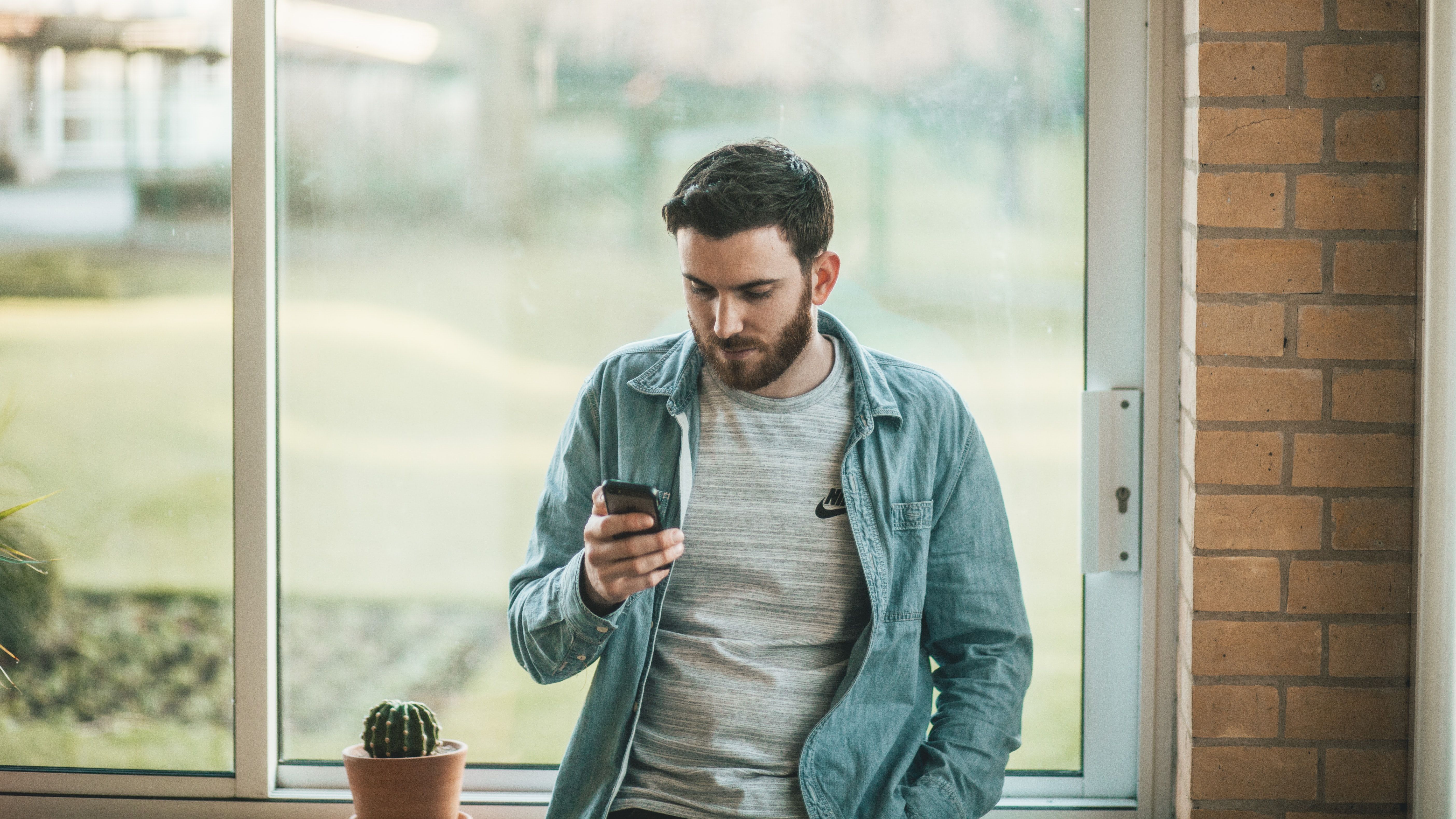 For VFX, this connection is spawned from the digital nature of the craft itself. Many artists share hobbies, similarities, and other crossroads of personality that have brought us together on a level that starts with the art but runs much deeper.
In an industry that is also strongly reliant on networking and who you know, the benefit of these communities is twofold. The following are some of the best places to hang out and get involved in VFX online. 
To start with the obvious, the VFX Reddit is one of the largest online VFX communities and a great place to get immersed in the industry online. This is a great place to join in on the conversation but also to be exposed to new things. That variety is one of the best things about the VFX Reddit.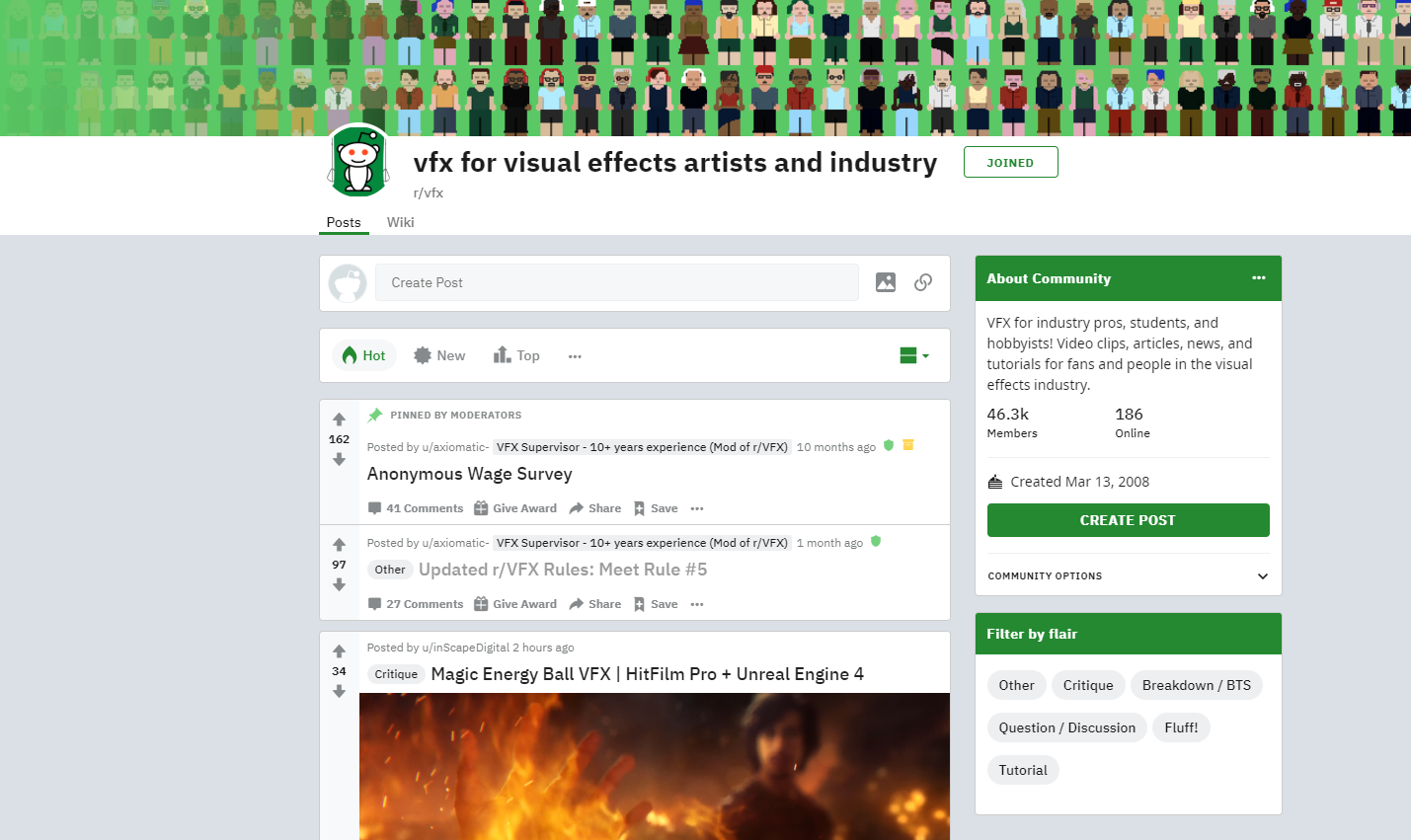 At the time of writing this, VFX Reddit shows a shot made in HitFilm Pro and Unreal Engine 4 as the first post and a ZBrush and Maya rig in the second. That melting pot of skillsets prevents stagnation and ensures at the very least you'll be exposed to new things as you browse. 
Per Reddit's format, your activity isn't required either, so feel free to take it slow and lurk until you find something you want to jump in on.
One of the biggest VFX communities on Discord is
Keep Calm, I'm in VFX
. It's a group of over 2,800 members ready for your input in discussions.
Live streams play a huge role in this Discord server, so there's ample opportunity to learn and provide feedback. It's creator,
Ludovic Lochem
, is the head of CG at
DNEG
. DNEG is one of the world's leading VFX and animation companies for feature films and television.
You will be collaborating and having conversation with some of the industry's best in this server!
Discord has exploded in recent times and asserted itself as the go-to platform for building real-time digital communities online. A well set up Discord can truly be the best of all worlds—forum, chat, sharing board, and more. 
The VFX Discord accomplishes this through its strong segmentation of practice and dedicated channels for some of the most spammed topics: reels, products, and jobs. For Martin Bayang, one of the discord's mods, it feels like a good communication channel for VFX artists.


"It's nice to have other people to bounce ideas off of, whether it's techniques, or code related ideas and questions, or sharing wip's and reels for feedback, or just neat things you've found..." 

The heart of the VFX Discord goes beyond the work alone. 


Our friend and online VFX artist aficionado Hugo Guerra recently opened his Discord to the public! Once a place for subscribers only, the quality of conversation has held true. This is a place for like-minded talented individuals in the space to converse and share.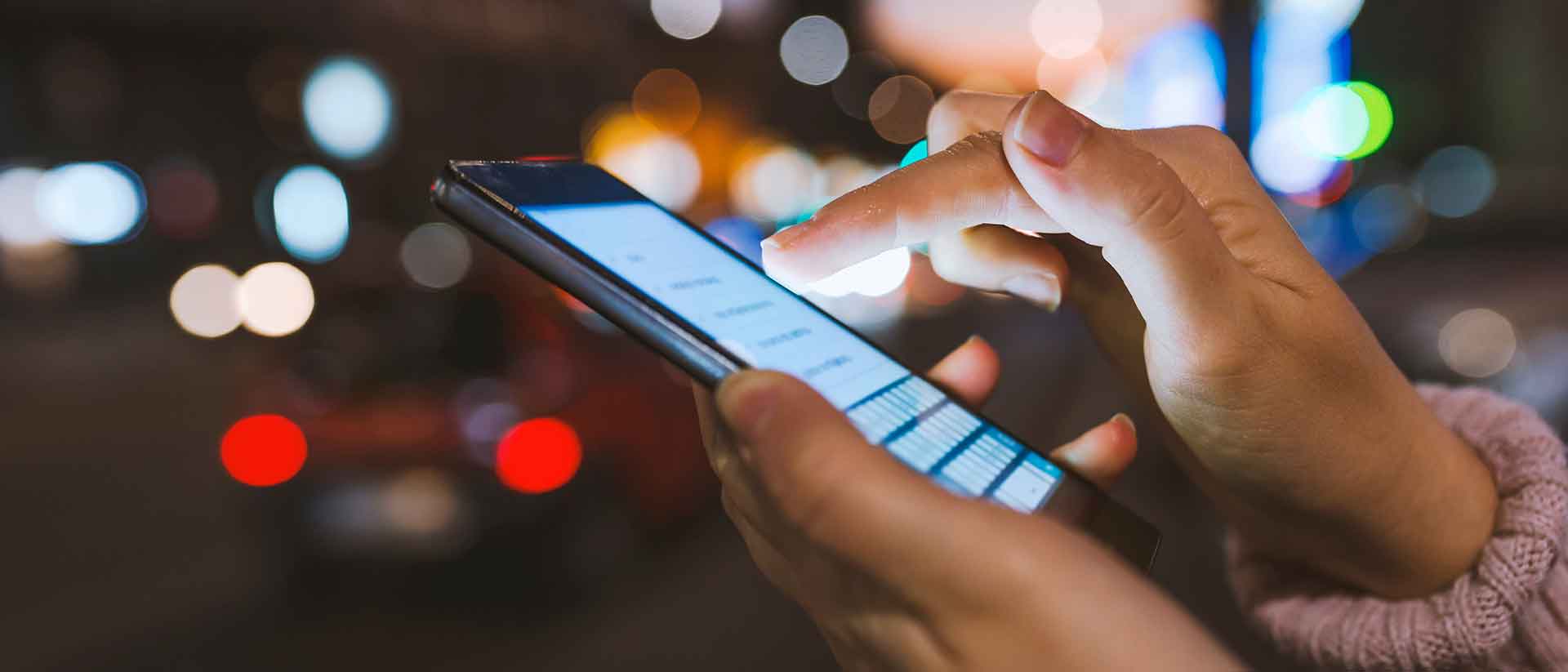 Similar to the VFX Discord, the channel segmentation really keeps things clean and fresh. Hugo's community has the usuals covered across many disciplines but also keeps it up to date and topical with dedicated sections for Working From Home and dealing with the COVID 19 impact as a VFX artist. 
This is a place where you can really feel at home and learn a lot from your peers. 
5. VFX Twitter
I know what you're thinking. Twitter is a whole platform, not a community. If you curate it right, you'll find an incredible wealth of knowledge and conversations which you won't want to miss. The important step here is finding the right people to follow. There are several amazing artists in the space that are active on Twitter and worth giving a follow.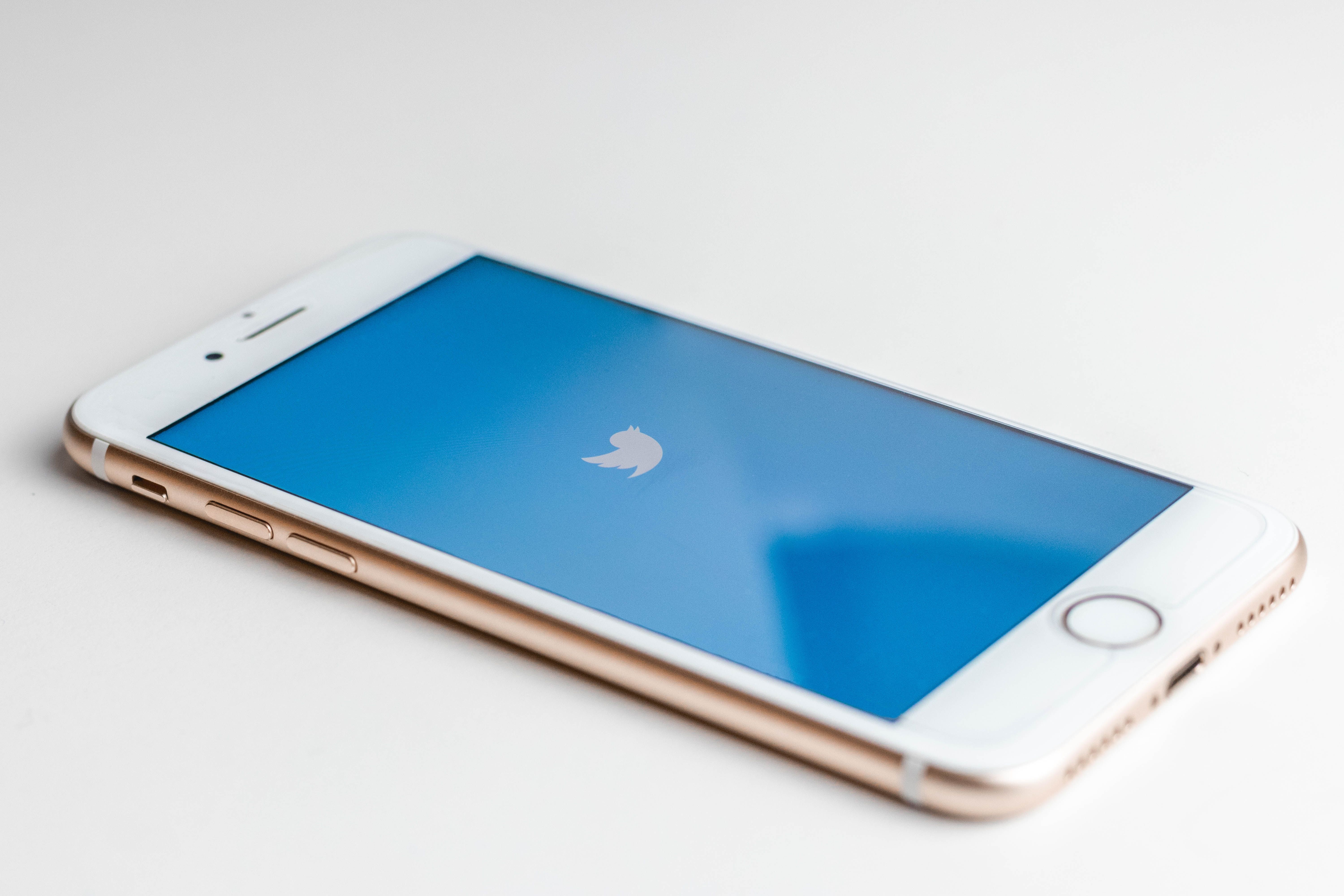 The man we mentioned above,
Hugo Guerra
, will keep you posted on both his own content, but also recommendations and things happening in the industry.
Todd Vaziri
can help you stay in tune with filmmaking at large and also expose you to some of the brightest minds from ILM and beyond.
Ian Failes
is a content machine who will give you a month's worth of reading and watching every week.
Of course, don't
forget about us either
, as we share our blog content and some of the amazing things we see across the web. 
From the first few follows, you'll find more and more and more. Eventually, you'll come to realize it's one big happy family on the platform! So many folks are sharing, conversing, and growing each other's love for the VFX community online. This is a perfect time to get involved and Twitter is a great place to start, so brush up your profile! 


We can't let this list go without our ActionVFX Group on Facebook! Our group is full of professional VFX artists and beginners alike, all striving towards one goal: learning.
This is a group where you can share your work for constructive criticism, learn and converse with others, and feel like your part of a community.
Give us a try
!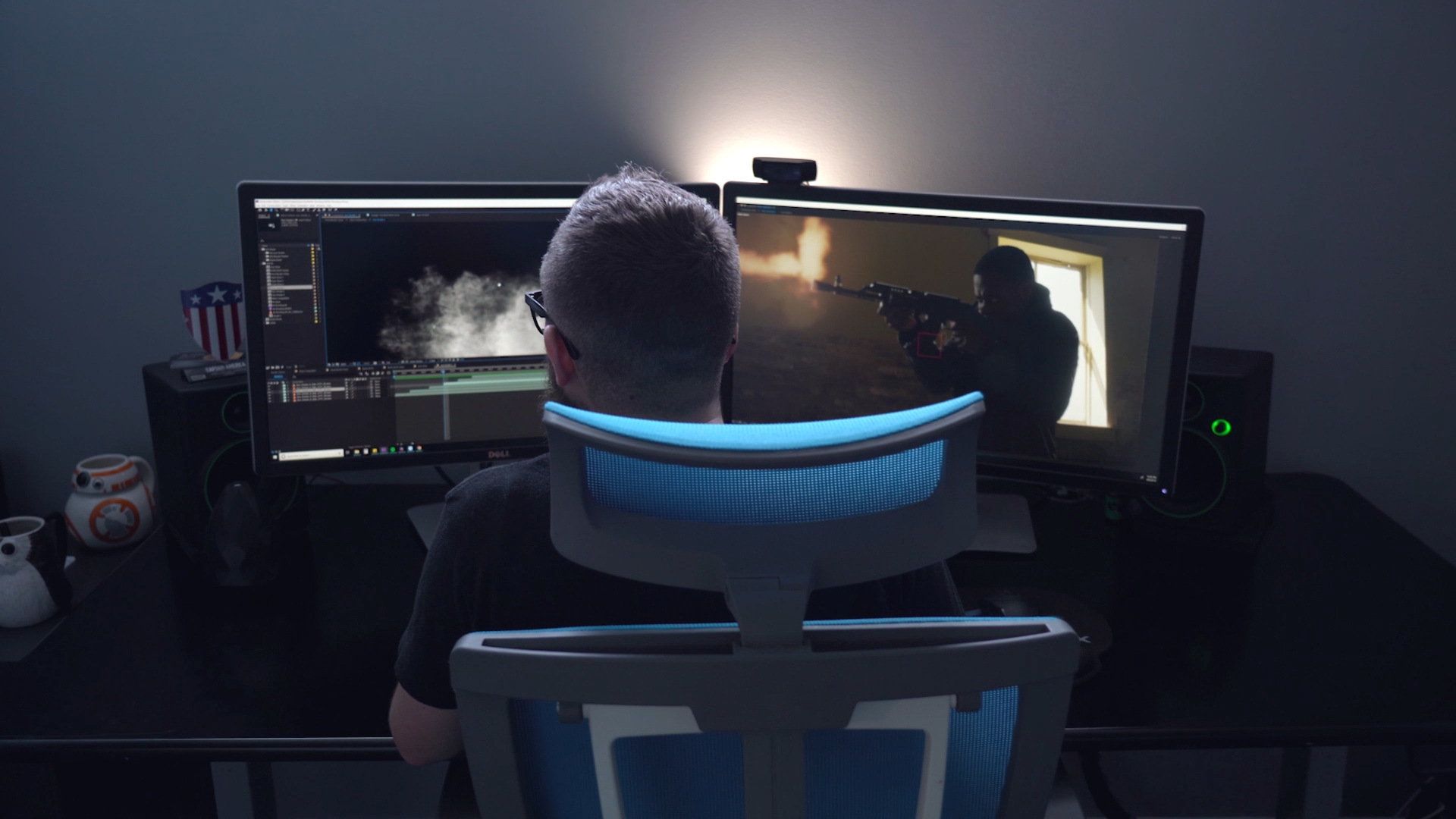 Staying connected and staying
social
is as important as ever. Look to transition your in-person networking skills to online. This is becoming a crucial part of our industry regardless of the state of the world.
Finally, have fun with it. These spaces aren't just for work and being mechanical. It's for sharing our love of the craft and enjoying each other's company. See you online!
First time here? ActionVFX creates the best pre-keyed stock footage for VFX and filmmaking. (We also have some great
free stuff
!)