We're discussing how to use the newly added 3D Camera Tracker in HitFilm Pro 13!
With the recent release of
HitFilm Pro 13
, users of FXhome's
swiss army knife of editing, visual effects, and compositing software can now utilize a powerful new 3D camera tracker. Let's dive in to how it works, and how it can make producing VFX in HitFilm Pro 13 even more seamless.
"HitFilm Pro is the top choice worldwide for creatives who want everything they need in one place. Conquer post-production with 800+ effects, animation tools, motion tracking, and world-leading particle technology - without leaving your editor." - HitFilm Pro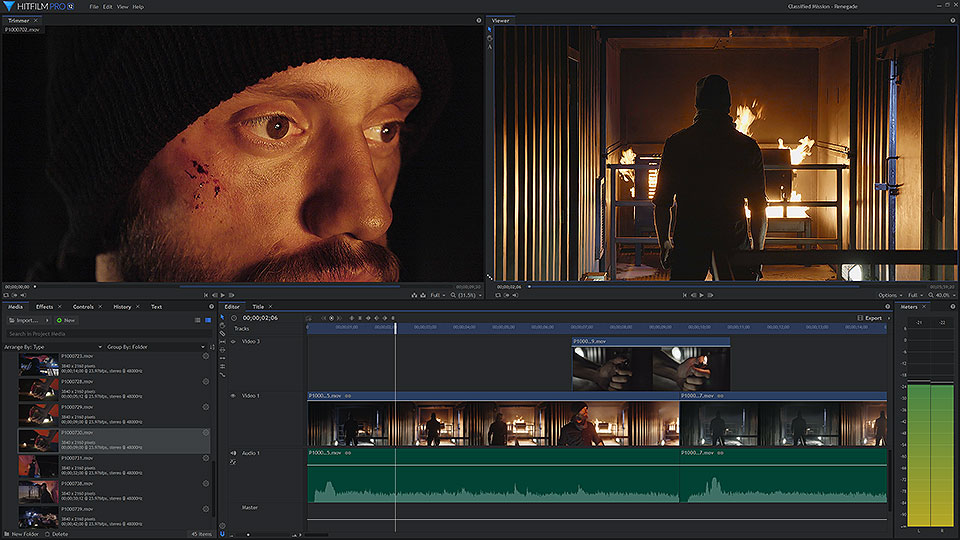 Using HitFilm Pro 13's 3D Camera Tracker
When Adobe added the 3D Camera Tracker to After Effects several years ago, it was a complete technological breakthrough for compositors and VFX artists everywhere. The tedium of object tracking and manual keyframing was mostly alleviated with an effect that takes very little effort to execute.
HitFilm Pro's new 3D Camera Tracker works almost identically to the one found in After Effects, which is yet another testament to the value included in HitFilm Pro.
The video from FXhome does an excellent job explaining the process, and we've broken each step down from the video for quick reference.
Step #1: Add the Camera Tracker effect to the layer you want to track.
Step #2: In the Controls panel, twirl down Effects>Camera Tracker, then select the Track Features button.
Step #3: After the track has been analyzed, you can then click the Solve Camera button.
Step #4: After the camera has been solved, simply click Create Scene, which will generate a virtual 3D camera that is synchronized with your footage, similar to the 3D Camera Tracker in After Effects.
Step #5: You can optionally set the ground plane to maximize the accuracy of your track. To do this, click the Camera Tracker, then select multiple track points near the ground in the video by clicking and dragging to highlight the ones you want inside the Viewer window.
Click the Camera Tracker box in the lower left corner of the Viewer window, then click Ground Plane>Set to Selected.
Step #6: Import or create the layer you want to attach to track points in the Viewer window, below the video layer that has been tracked.
Step #7: Click the Add Layer button, then create a new Plane layer. Change that layer from 2D to a 3D Plane by clicking the checkerboard icon on the layer and setting it appropriately.
If the 3D plane layer disappears, change the view mode to Perspective to view it in relation to the 3D camera.
Step #8: Reset the 3D position of your 3D plane layer by parenting it to the camera track point, then reset the layer.
Step #9: Unparent the 3D plane layer.
Step #10: Position the 3D plane layer however you'd like, and it will remain attached to the same point that was set in 3D space.
All the New Features in HitFilm Pro 13
While the 3D camera tracker may be the biggest feature included in HitFilm Pro 13, there are also a few other welcome additions to make working in HitFilm even better. Check them out in the video below!
You can also view every feature included in HitFilm Pro
here
.
One additional plus in HitFilm Pro 13 is that it leverages Nvidia GPU acceleration for up to 8x faster performance than ever before. If you have an Nvidia graphics card, this is just another reason to check out HitFilm Pro.


Advantages of HitFilm vs. Other VFX Software
A major benefit of using HitFilm Pro is that it has a very low cost-to-entry. You don't have to worry about recurring subscription fees, and new tools (like the 3D Camera Tracker) are being added all the time.


Another significant reason for choosing HitFilm Pro is the amount of time you'll save when learning how to use it. Rather than learning processes in several different apps to achieve a single visual effect, you can edit, key, animate, track, mask, composite, simulate particles and more - all within a single app.


You can also take advantage of
HitFilm Express
, which is a free version of the HitFilm software with a surprisingly robust amount of functionality and features.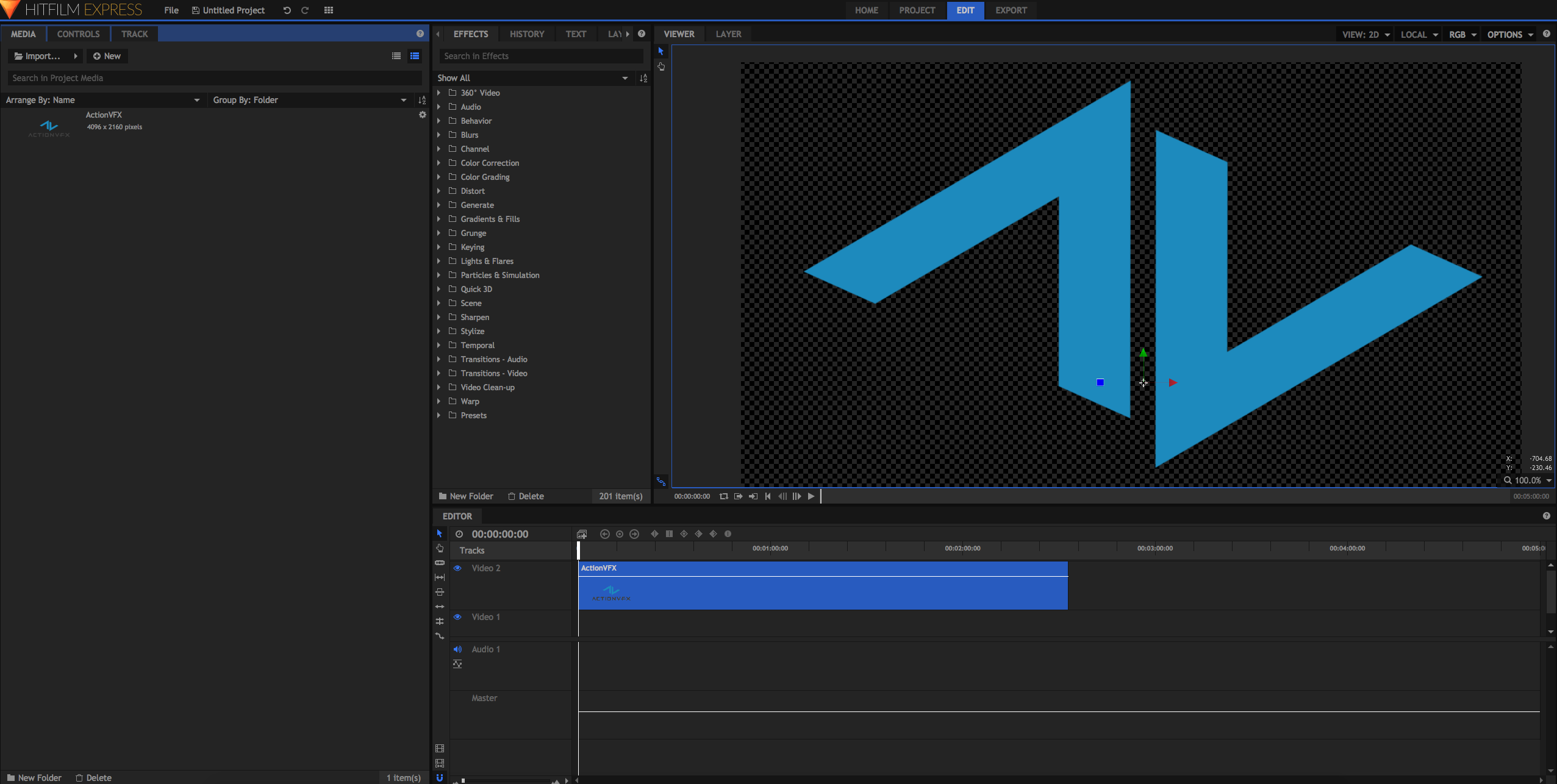 HitFilm Express is an excellent starting point for those new to filmmaking and VFX, and once you've honed your skills and learned the basics, you can upgrade to HitFilm Pro to have access to all of its VFX compositing power.
Where to Download HitFilm Pro 13
You can download the latest version of HitFilm Pro on
FXhome's website
. You can try the demo version which generously does not include a time limit, and gives you complete freedom to use all the great tools available.
You can even save your project files, which gives you some time to decide whether or not you want to purchase the full product. When you purchase it, you're given full access to exporting without limitations, and you also receive 12 months of updates.
Have you produced any VFX work in HitFilm Pro with the new 3D Camera Tracker? Let us know in the comments below!


First time here? ActionVFX creates action stock footage for visual effects and filmmaking. (We also have some great
free stuff
!)
Remember to connect with us on our social networks to stay updated on our latest news, giveaways, announcements, and more!
YouTube
-
Facebook
-
Instagram
-
Twitter
-
Linkedin