Got a film project coming up? This blog will provide some steps to successfully plan your next filmmaking project.
Not many people naturally enjoy the process of planning. If planning is second nature to you, that's great! However, if you struggle with planning, keep that weakness in the forefront of your mind, so you can build habits to overcome it. In the next two articles, we are going to show you some basics of how to plan a short film, as well as offer some tools and tips to equip you to plan your future productions effectively and confidently.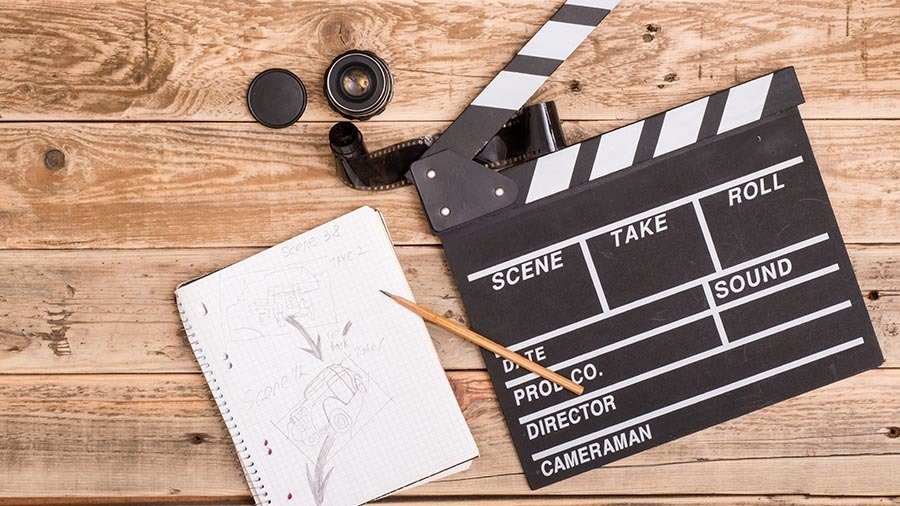 THREE STEPS TO HELP YOU PLAN THAT SHORT FILM
Whether it's a passion project for an amateur filmmaker, or just another day in the film industry for a professional, planning makes us all poised for success. Planning always puts us in a best-case scenario, so we can be in control - even when unexpected challenges inevitably arise. Below we will discuss three key topics that should be taken into consideration moving forward.

Always Keep Notes
When it comes to planning, it's paramount to always use a good note-taking app, such as
Evernote
to keep track of all the information you need for your shoot, and share with your team.
Slack
and
Band
are great team communication apps you can utilize, too. Make sure everyone knows how to use your preferred organizational apps, and can communicate through them.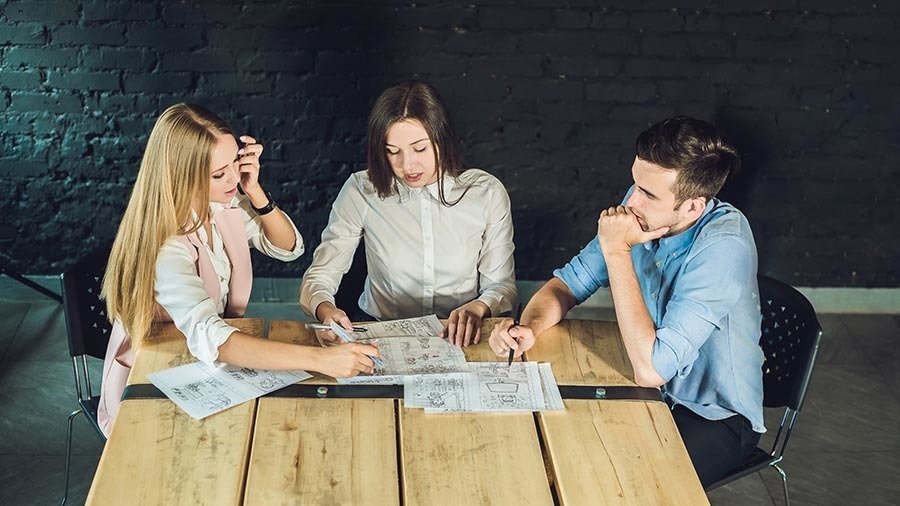 Legal (plan 3-6 months ahead)
For production legal advice, contact a legal professional. Below are simply some areas that will need to be addressed as you plan your shoot. The notes below are not intended to be taken in lieu of a consultation with a certified legal professional!



What gear will you need? If your equipment is rented, make sure you've got equipment insurance covered, and also insurance for cast and crew members. 
Will you also need insurance coverage for any potential stunts, vehicles, or buildings? 
Can filming notices be easily posted?
What precautions need to be taken so that this shoot can be conducted as safely as possible? Depending on your resources, you may be able to designate crew members to handle specific areas of the set, so there are multiple operators committed to implementing safeguards in their area. 
Know where the nearest hospitals are located, and establish a plan for emergencies.
If using a drone, has your remote pilot-in-command provided a copy of his FAA Part 107 certification? Has he performed his duties of reviewing the appropriate sectional charts, weather reports, and received any necessary permissions/waivers to fly in the airspace required for the shoot? This is a big deal, and can cause serious legal trouble if FAA protocol is breached. You can also have to wait an extended period of time to receive the proper permissions/waivers if they're needed, and this could delay your shoot. Also, does your remote PIC have the insurance coverage you need? You can obtain a quick quote on drone insurance here.
One great advantage of using ActionVFX's library, is that you don't have to worry about expensive insurance policies to cover pyrotechnics, firearms, or other safety hazards. Their affordable, quality visual effects stock footage assets allow you to relax and not stress over the "what ifs".


 To learn more about production insurance,
click here
.
Weather (sometimes unpredictable, but plan accordingly 1-3 weeks ahead)
As the shoot date approaches, keep your eyes on the weather forecast, and have contingency plans if the weather doesn't cooperate, if that's a feasible option. Secured canopy tents and rain gear are always a good idea to have on hand in case of unexpected weather.
Watch out for heat. If your talent and crew are shooting outdoors, keep plenty of cold water on hand, and make sure everyone takes reasonable breaks, and stays properly hydrated. It's easy to get lost in the middle of the shoot, and forget that you and others around you need to be mindful of the effects of the sun. Look for areas that can provide some shade, and use plenty of sunblock. Also, try your best to keep your gear from too much heat exposure.
In addition to everything mentioned above, it's always a good idea on the day of the shoot to bring:
Plenty of quality backup batteries that you charged and tested the day before
Proper flash storage (the highest-rated cards you can afford), and format the cards once in-camera before beginning the shoot
Backup cameras, and record backup audio from a secondary source (if possible) Always bring more than you will need

You have so many resources available to make you a successful filmmaker, but you must put forth the effort to make planning a priority. Leverage teamwork and technology as much as possible, and set milestones for when you'd like to have goals completed. Meet regularly with your team, but make sure your meetings have a defined purpose, and end with clear action plans to propel you forward to the big shoot.
Undoubtedly, many of you have your own favorite strategies, apps, and tips for planning a successful shoot, so please share your advice for veterans and newcomers alike in the comments below!
First time here? ActionVFX creates action stock footage for VFX and filmmaking. (We also have some great
free stuff
!)
Remember to connect with us on our social networks to stay updated on our latest news, giveaways, announcements and more!