Color correcting can be a tedious and long process, but with Adobe's recent update to Lumetri you can get that movie color correction you have always wanted.
You don't have to be an expert in
DaVinci Resolve
or
AutoDesk Flame
to achieve outstanding color grades for your footage. While it's great to have a dedicated colorist, or plenty of time to work on color grading yourself, sometimes you just need a quick, yet professional color grade. And if you've ever seen a unique color style in a movie or TV show, you may have asked the question, "how do I color correct my film to look like
that?
"
Thanks to Adobe's recent updates to Lumetri, you can now save a lot of time getting the look you want. As Adobe continues to add features to its already more-than-robust Creative Cloud production suite, an incredibly helpful feature you don't want to miss is the new comparison view inside the Lumetri color panel in Premiere Pro CC 2018 (April 2018 update).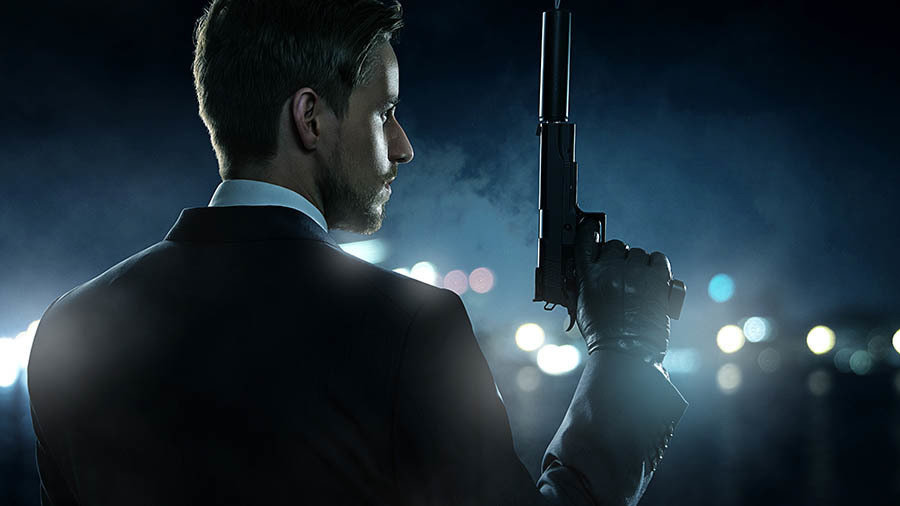 Generate a Specific Look with Comparison View
Essentially, you can take a photo or still frame from any video clip you want your footage to emulate, and Lumetri will immediately generate a similar grade on your own footage. It's not perfect, and it may take some finessing, but it gives you a foundational Lumetri layer that propels you in the right direction. You can then make minor tweaks to get where you want to be. It's primarily intended for color matching between scenes, but you can take it a step further by bringing in stills from a movie you want yours to look like, and sampling the color palette from there. Take a look at our example below using a shot from "The Matrix".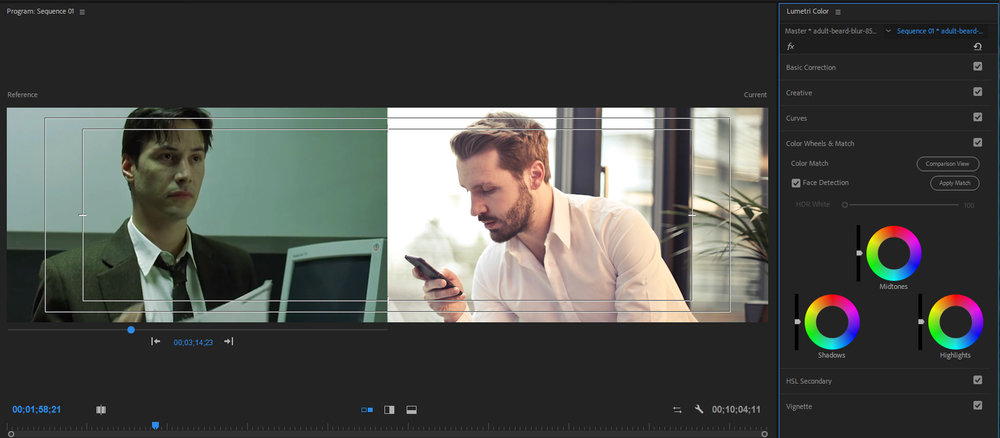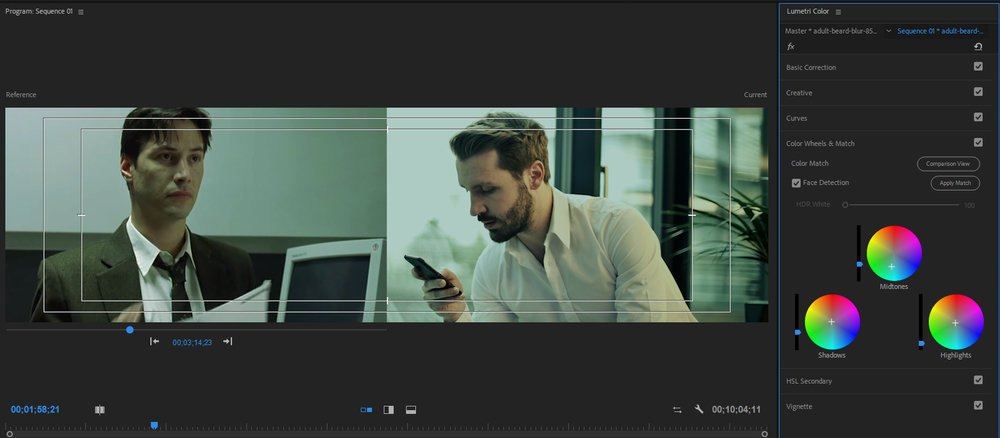 Color Match Across Scenes in a Snap
In addition to using the comparison view to take inspiration from your favorite color grades, you can also utilize comparison view to seamlessly color match your shots. This is a major time saver, because it can even use face detection to match skin tones. You can also apply this to adjustment layers, and place over multiple clips - which can really ramp up your edit speed. Check out the short video below explaining how to color match your footage with Lumetri comparison view:
After you have your favorite color grades applied to your clips, you can of course save them as .LUTs, and use them for other projects later. Enjoy better results and a faster workflow with comparison view and color matching in Lumetri!
First time here? ActionVFX creates action stock footage for VFX and filmmaking. (We also have some great
free stuff
!
)
Remember to connect with us on our social networks to stay updated on our latest news, giveaways, announcements and more!