Quixel's Mixer 2020 aims to offer easy and convenient ways to texture 3D models.
Wouldn't it be great if texturing your 3D models was as simple and fun as customizing a character or vehicle inside your favorite video game? Mixer 2020 aims to provide a similar experience, offering an unparalleled level of ease and diversity when it comes to customizing your own 3D models.
Quixel has pushed the boundaries of photorealism to new heights with their Megascans photogrammetry library, and now you can have access to incredible textures and features available in Mixer 2020.
Mixer is part of a larger ecosystem that works together. You can see the programs that accompany Mixer in the video below.
Mixer's website
shows just how easy it is to texture your 3D assets.
"Load your mesh, apply a Smart Material or two, and 3D paint the finishing touches—it's that easy. Take creative control and define your unique look, be it stylized, photo-real or beyond."


Beyond that, you can actually combine sculpting, painted layers, and procedurally-generated masks with any photo-realistic asset from the Megascans library to build whatever texture you want!
How to Prep a 3D Model for Texturing with Mixer 2020
Before bringing your 3D model into Mixer, you'll want to take several steps in your 3D modeling program to ensure the model has the most flexibility possible for texturing once it's imported into Mixer 2020.
In the example below, Blender is used as the 3D application.
Here are some general principles to follow in your 3D software:
For pre-existing materials, make sure they're named and organized clearly so you can know what you're working with in Mixer.
Make sure your mesh is mapped out correctly and that your UV shells are remaining in the 0-1 space within the UV layout, otherwise you may encounter some texture stretching in Mixer.
Because Mixer 2020 currently only imports one unified 3D model at a time, it doesn't import objects with group settings. You'll need to create custom material or vertex groups to identify which areas you'd like to separate for texturing in Mixer and give them unique material ID colors.

The alternative option to that is to bring in each element as a separate .OBJ in Mixer, texture them individually and export them out of Mixer, then import back into your 3D software to combine with your other model(s). The method in the video, however, shows how you can just segment your model so that you can do all the texturing on a single .OBJ inside of Mixer.
Once your model is prepped and ready, it's time to jump into Mixer!
How to Texture a 3D Model with Mixer 2020
Now for the fun part! Here's how easy it is to texture your model in Mixer 2020. After your model has been optimized and baked in your 3D software, you're ready to import it into Mixer.
You'll notice this video briefly touches on the method used in the previous video for coloring separate sections of your model to distinguish which areas will have different textures applied.
A really cool feature of Mixer allows you to save your custom textures as
smart materials.
Once you find the right mix of textures, just save it for access in your smart materials library anytime in the future for use on other models.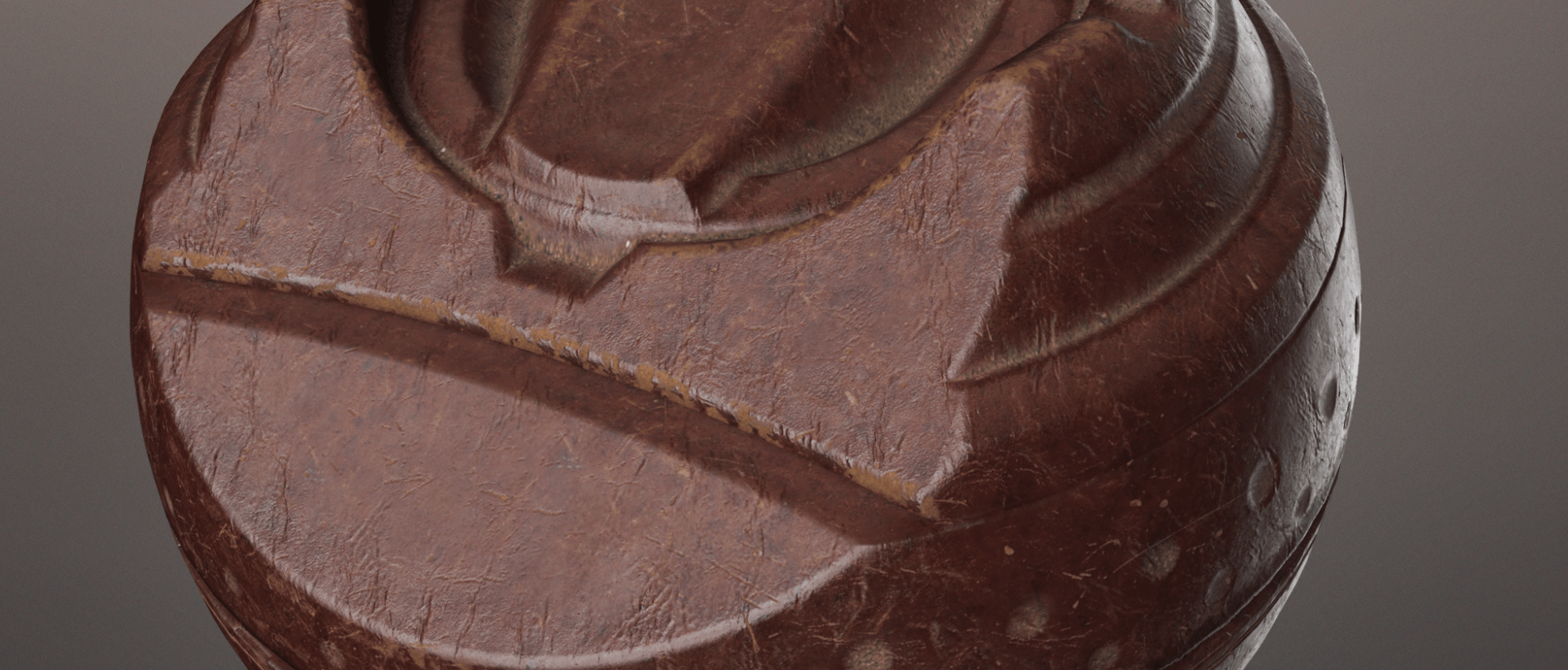 By using the
Material ID Mask
, you can easily make changes to your segmented model's components and apply the correct texture in the exact spot you specified when you were prepping your 3D model.
You can even add custom text layers with Mixer's brush tools! In addition to stacking masks and blending layers, Mixer's main feature is its connection to the Megascans library. With Megascans, you can access the world's largest photogrammetry database to bring your models to life with incredible detail and realism.
While not every Megascans asset is free, Mixer 2020 is a completely free program that's well worth the very short amount of time it takes to learn. It will help you take your 3D models to the next level instantly!
First time here? ActionVFX creates the best pre-keyed stock footage for VFX and filmmaking. (We also have some great
free stuff
!)