Create realistic monsters for VFX with these great tips.
From renegade robots to werewolves, ghosts, aliens, mutants, zombies, and colossal monsters - everybody loves creature VFX. Today, we're going to show you several VFX tips for integrating monsters into your project.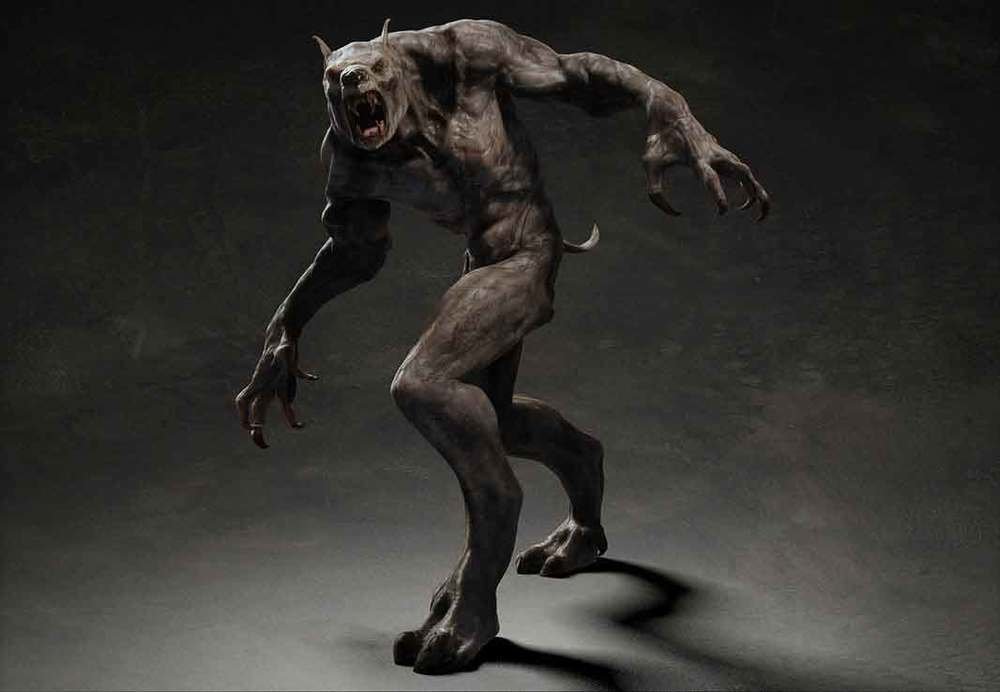 Where to Find 3D Monster Assets
Of course, a 3D modeling program like Maya or 3DSMax would be a great place to start building and customizing your creature. However, you can take the fast track to getting a 3D monster model for your project by purchasing a pre-made model from a 3D asset store like
Turbosquid
.
You'll find a wide selection of excellent models in a variety of formats that can really add a ton of production value to your film. You can even find sub-surface scattering materials, high-res textures, rigged models, and morph targets for animation - all of which make purchasing a pre-made 3D monster a huge advantage for your film's visual effects.
3D models are great for large-scale monsters, and in
Collider's
recent
interview with director JA Bayona
on working with dinosaurs in
Jurassic World: Fallen Kingdom
, he said Steven Spielberg gave him some great advice on how to convey a sense of the dinosaurs' scale on screen:
"Very early on discussing the animatics, he suggested not to frame the dinosaurs, not to fill the frame with dinosaurs, not to frame them completely inside the frame, so then you give the impression that they're bigger."
Most of the time when you see a creature on screen that's supposed to be large, but it's fully enclosed within the frame, it can lose that feeling of seeing a massive creature - so that's excellent advice for VFX filmmakers working with large monsters in 3D, too.
How to Create a Ghost in After Effects
2016's
Ghostbusters
had some outstanding spectral VFX that had a glossy supernatural look all their own. This look is surprisingly easy to achieve, and you can get a similar look thanks to
FilmRiot's
great tutorial below:
It's also worth pointing out that our fog collections are a perfect addition to your ghost's visual effects. Not only do we feature
atmospheric smoke
, but we even have a collection of
cold breath
VFX - which could be used in tandem with a hovering ghost, or to convey the chill in the air when your actors enter a spooky scene.
We recently covered
using practical lighting
to enhance your VFX, and ghost VFX can really be enhanced by casting practical light on your environment and actors on-set, as they respond to the presence of the ghastly apparition.
How to Use Digital Creature Make-Up in After Effects
If your creature is more of a humanoid-type monster, facial tracking can be used to overlay digital make-up within After Effects to create some very interesting monsters. The plus with this approach is the movements of your actors physically translate to the creature's facial expressions, and you don't have to worry about animating bodies of 3D models. This type of approach is used frequently on TV shows since it saves a bit of time, and can bring a more grounded feel to your character.
If you go this route, you'll want to focus on getting the look as realistic as possible, because even if you have a good look for your creature, it may not necessarily translate as well to your actor's face - so ensure the VFX make sense with your actor's appearance. This also works especially well when morphing your actor into a monster.
Nipan Studio's
YouTube channel shows you how to use After Effects to create a monster with digital make-up below, and the compositing on this is outstanding:
How to Create a Monster Vision Perspective in After Effects
Nothing can add tension to your scene like your characters being watched from a distance with a creepy perspective. You can learn how to make a creature POV shot in After Effects below:
What's cool about this technique is you can customize it to look like a large creature (with a camera on a drone or pole), or a flying robot as it hunts its target.
How to Create a Sea Monster Using After Effects
Anders Øvergaard
uses some really simple but effective visual effects techniques in his short film below, then he shows you exactly how he achieved the VFX for the sea monster.
A great tip from this video is that he took actual video of a fish swimming, and used that as a reference for animating his creature. Using real-world videos of animals as inspiration for creature animation can be tremendously helpful in letting you breathe life into your creature, and give it movements that feel natural.
There are a million different ways you can tailor these monster VFX methods to your film, but as with all visual effects work, don't just rely on tutorials. Spend some time polishing your effects as much as possible on your own, and experimenting with what works best for your shot.
Happy monster making!
First time here? ActionVFX creates action stock footage for VFX and filmmaking. (We also have some great
free stuff
!)
Remember to connect with us on our social networks to stay updated on our latest news, giveaways, announcements and more!