Adobe launches Premiere Rush CC for YouTube creators, but we think it can benefit VFX Artists as well.
At VidCon 2018, Adobe showed off a glimpse into its
new game-changing app
, previously codenamed "Project Rush." Now officially released as "Premiere Rush," it's one of Adobe's most exciting innovations in a very long time, and if all goes as planned, this could be the start of a cloud-based revolution for the video production industry.
What is Premiere Rush?
Premiere Rush is interesting for a number of reasons. First, it's aimed at streamlining the video production workflow by combining the best features of Premiere Pro, After Effects, and Audition within one program. While the advent of Dynamic Link was a huge leap forward for Adobe in enabling a more efficient workflow via fluid importability of media across their app suite, Premiere Rush rolls the most used features of those individual programs into a single app for a seamless production experience.
Second, and perhaps the most exciting aspect to this: Adobe is intent on delivering Premiere Rush to virtually all devices. Right now, it's available on Windows and iOS, but 2019 will see the launch of it on Android, meaning even devices like Chromebooks could take advantage of the massive power available through cloud-based video editing.

This also means you can start editing on your laptop, then pick up where you left off on your phone or tablet. Or you can start a project in the field on a mobile device when you have a sudden idea, then flesh it out later on your desktop editor. Once your project is complete, you can immediately share it to YouTube, and any other supported social media platform - all within Premiere Rush.
Sure, Adobe has taken a shot at fairly useful mobile apps before, with over a dozen handy unique applications that tie in to the Creative Cloud - but none have had the power or functionality of what's available in Premiere Rush.
Their
blog
mentions the vision for an "all-in-one" video editor. It asks, "Remember all those tools you're using? Our goal is to make it so you only need one."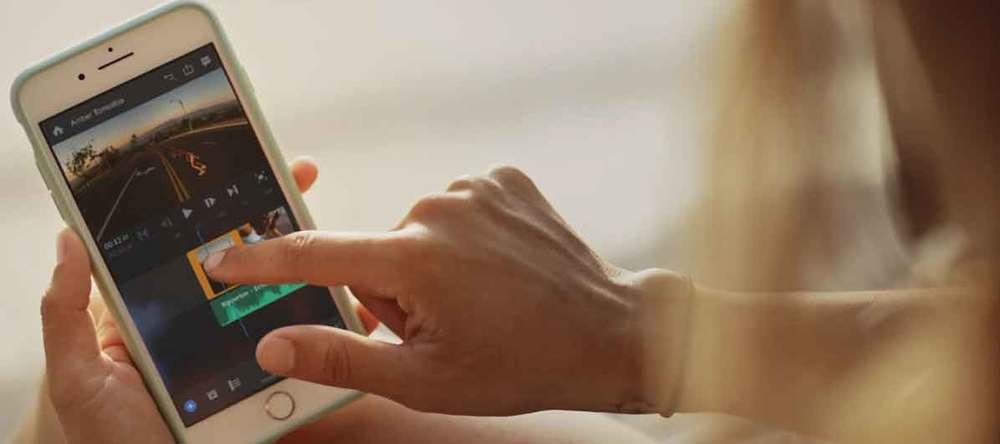 How the VFX Industry Can Benefit From Premiere Rush
Shooting off storyboards during production is critical, and we've written about
how to bring VFX pre-vis on set using mixed reality,
but the draw for VFX artists with Premiere Rush is the ability to collaborate on set in real-time, working with the footage that has just been shot to make notes with the visual effects supervisor, cut rough edits, and even add minor VFX to be touched up later.
The other advantage Premiere Rush gives your VFX team is the ability to easily bring pre-made VFX assets on set with you, and review with your DP,
ensuring proper lighting,
and that scenes are shot as effectively as possible to align with the VFX department's vision.
How Does Premiere Rush Work?
For a brief overview of what the workflow for Premiere Rush looks like, check out the video below:
Obviously, this doesn't spell the end of traditional production desktop apps...at least not yet. Cloud server technology makes up the backbone of Premiere Rush, so while there are limitations, it's a step in an exciting direction.
What's cool about the idea of a lightweight video production app, is that your footage and assets are uploaded to the cloud, automatically converted into proxies, then the project can be passed along to other departments within various stages of post-production simply by opening the project on each user's platform. You also don't need a powerful editor for this type of light video editing anymore, and render times can be exponentially increased.
This brings a whole new meaning to the "Creative Cloud" moniker, and this could very well have been on Adobe's roadmap from the beginning of the Creative Cloud-branded relaunch back in 2013. While Adobe has made a push towards cloud-based editing with project sharing, Premiere Rush has the potential to move things in an entirely new direction for the film and VFX industry.

First time here? ActionVFX creates action stock footage for VFX and filmmaking. (We also have some great
free stuff
!)
Remember to connect with us on our social networks to stay updated on our latest news, giveaways, announcements and more!