It's no secret that
FXHOME
has been upping the ante over the past few years with some of the recent updates to their all-in-one video editing and VFX software,
HitFilm
. They recently released their latest installment, HitFilm Pro, and the public has already been raving about it.
Similar to its feature-ridden predecessor, HitFilm Pro continues to raise the bar, this time with a specificity in 360 video, grading, animation, and motion graphics. HitFilm is the only video product that combines editing, compositing, and 3D capabilities all in one neat package. With over 800 visual effects and presets ready to go, you simply can't go wrong with this software.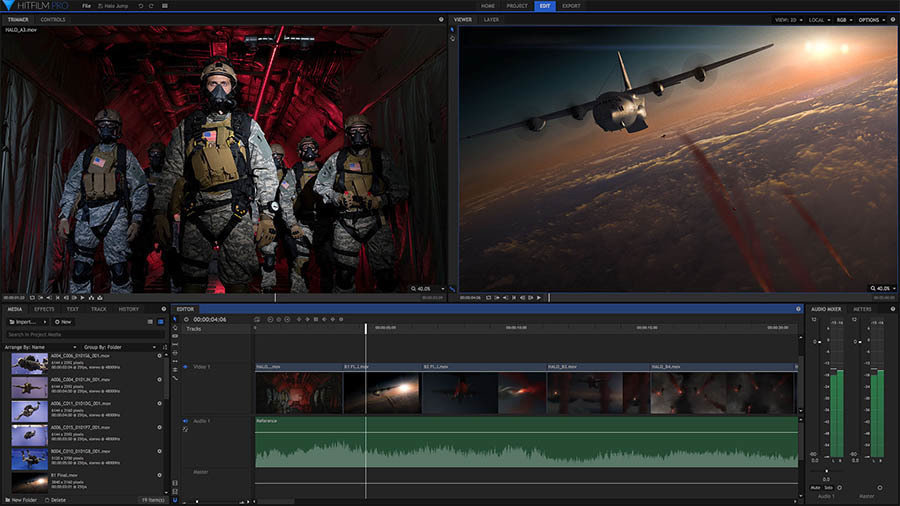 With 360 video becoming popular, it made sense to make advanced workflow updates to allow for editing and compositing these shots. Some of the VFX and filters available for 360 video include Distortion and Lightsword effects.

HitFilm Pro introduces the new Puppet Tool, allowing for quick, natural motion to be added to graphics and still images. This, along with improved mask editing and rendering performance, speed up production for motion
graphics artists and animators alike.

In addition to the Puppet Tool, HitFilm Pro now includes geometry effects which can be added to text layers, allowing for professional titling and animation. Advanced Behavior Effects have been added to allow users to manipulate their animation in more complex ways, like creating realistic orbiting planets.
Animation tools are no longer exclusive to Composite Shots, and are now accessible within the editor timeline. This allows users to animate and manipulate keyframes right from the timeline without needing to create composite shots.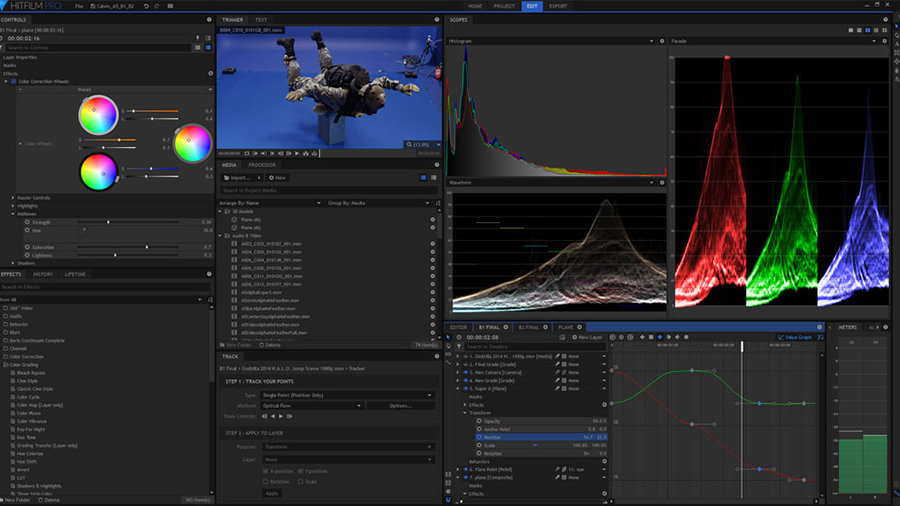 HitFilm Pro also contains faster overall performance and streamlined workflow. Users can preview and pre-render complex composite shots for high-quality, real-time playback and faster export times. The GPU
acceleration and a 64-bit architecture allow for getting the most out of your computer's capabilities as you import more and more into your project.
Color grading is now as simple or advanced as you want it to be. With curves and intuitive color wheels, you can subtly enhance or dramatically stylize your shot with ease. Try out the numerous effects and presets, or go rogue and create your own.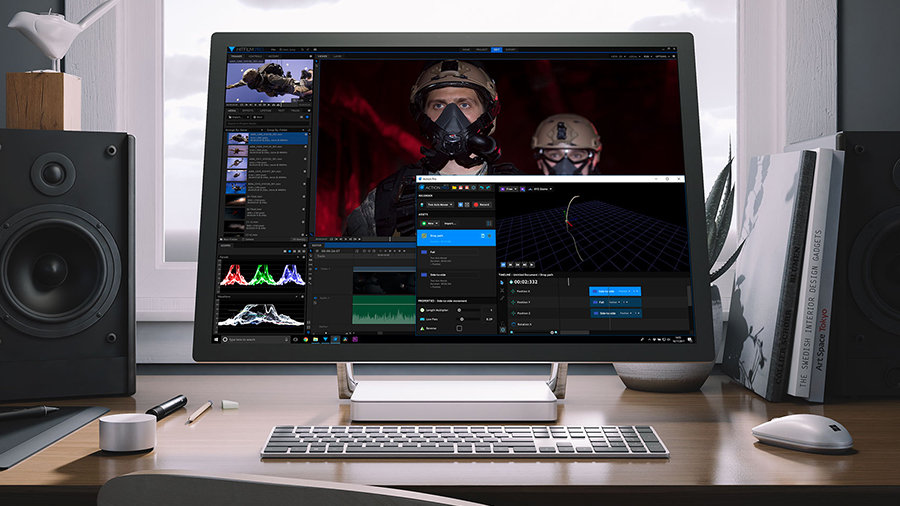 "This is the biggest release we've ever had, giving our users some super-affordable and groundbreaking tech," explained Josh Davies,
HitFilm
CEO. "Our users' suggestions and enthusiasm have really helped to drive the
development of the software and I can't wait to see what they create with the new features – especially the Puppet Tool!"

It's safe to say with over 1.8 million users worldwide, that HitFilm is here to stay.
For more information about HitFilm products and services, you can visit their site
here
.
First time here? ActionVFX creates action stock footage for VFX and filmmaking. (We also have some great
free stuff
!)
Remember to connect with us on our social networks to stay updated on our latest news, giveaways, announcements and more!
Facebook
-
Twitter
-
Instagram
-
Linkedin