Making awesome Visual Effects is no small task and often requires many hours of preparation and long nights. Not only that, but for the independent artist, it can be expensive.
That is why I get so excited talking about
HitFilm Express
and ActionVFX's stock footage. HitFilm Express, which is a complete editing and compositing application, makes it easier than ever to add epic effects to your movies for free. 
As you may already know, ActionVFX provides many of their amazing stock footage assets for free. So if you're doing the math, I'd say your budget is looking mighty fine.
I have been privileged to work with the vast library of amazing stock footage from ActionVFX, and I have to say that no matter what program you use, this stuff is awesome and is incredibly convenient to work with. So just how easy is it to add say, an ActionVFX muzzle flash in HitFilm Express?
1. Add Your Footage
For starters, open up a new composition and add your footage. After you have made any necessary edits to your footage, decide which frame you would like the effect to take place on.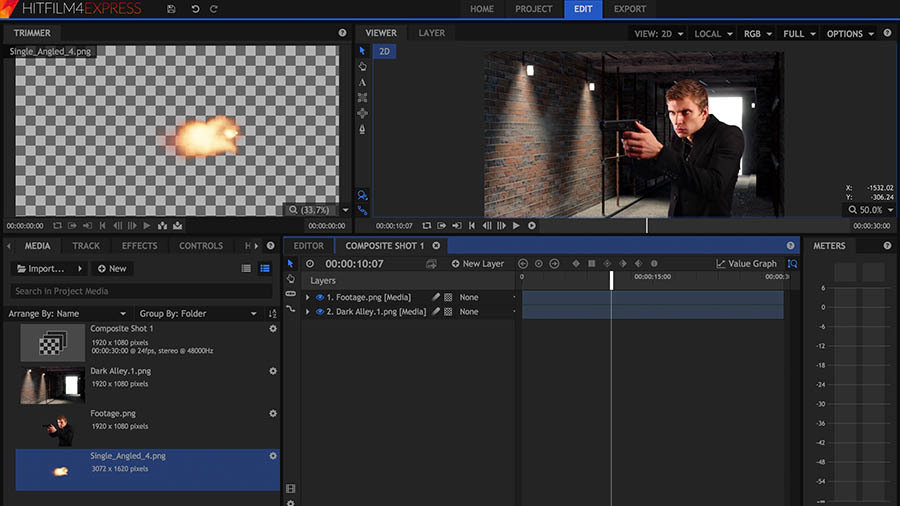 2. Importing Video Files
Then simply import one of ActionVFX's muzzle flash images or video files and drag and drop it onto the timeline.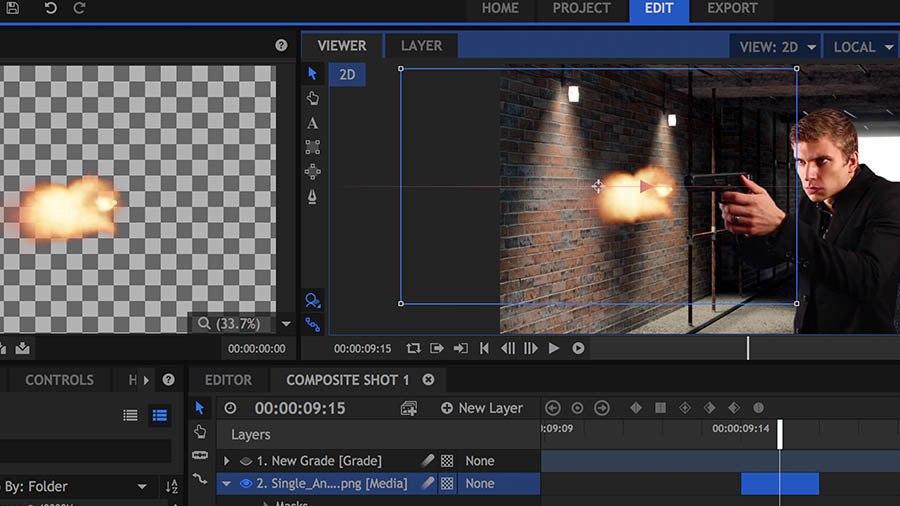 3. Positioning and Blend Modes
Position the muzzle flash accordingly, set the number of frames you would like it on, and boom, you are basically finished. I also like to set the blend mode to "Add" to create a brighter result, and just for smiles, I like to add one of the multiple customizable lens flares in HitFilm to give a more realistic feel.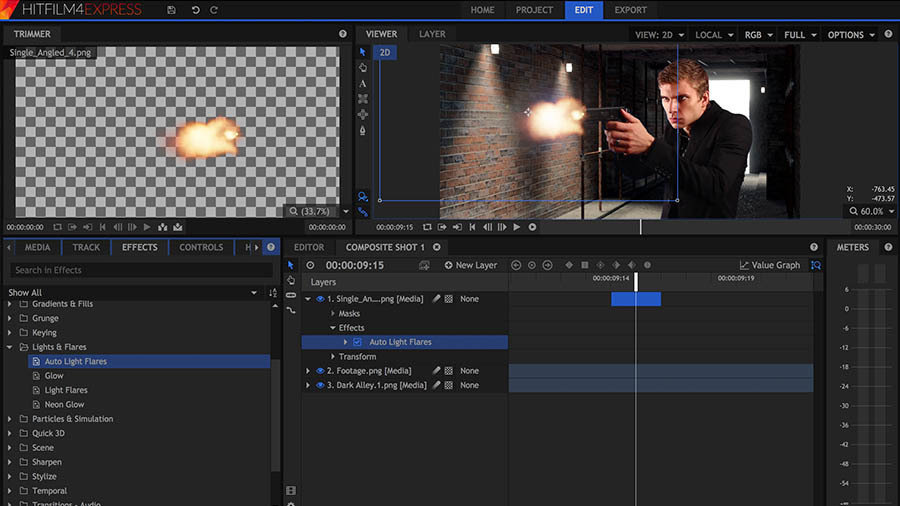 4. Adding a Grade Layer
Then it's just a matter of adding a grade layer and making some final polishes to your shot to tie everything together.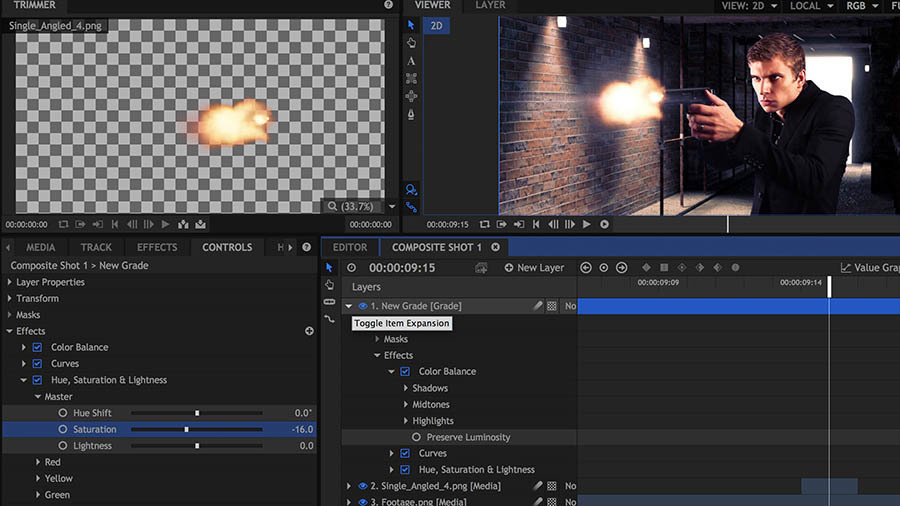 And just like that, you have successfully created a professional looking gun shot. Don't forget ActionVFX provides some sweet bullet shells falling, as well as bullet hole effects to make your entire scene complete.
So head over to
HitFilm.com
to get HitFilm Express, and start compositing awesomeness!
If you would like to know more about other great video editing software, check out this blog post by
Cloudwards
.
First time here? ActionVFX creates action stock footage for VFX and filmmaking. (We also have some great
free stuff
!)
Remember to connect with us on our social networks to stay updated on our latest news, giveaways, announcements and more!
Facebook
-
Twitter
-
Instagram
-
Linkedin