Recognizing the talent behind our new intro
ActionVFX
wants to recognize a talented member of our community and creator of our very sexy intro, Claude Autret.
We first learned about Claude when he won our sponsored contest, hosted by
CreativeDojo
. After seeing his demo reel, we knew that he was the right person to help us express our vision, through our intro.
If you haven't seen our new intro, now's your chance!
Claude was kind enough to answer a few questions about himself, as well as the work he put into this project.
When did you become interested in Motion Graphics?

My first job was working mainly in web design and some print in an agency, a colleague showed me After Effects and taught me some basic stuff so I could help him on a project. I quickly realized I loved moving images way more than keeping them static. I became more motivated than ever to do tutorials every night to learn everything I could about motion.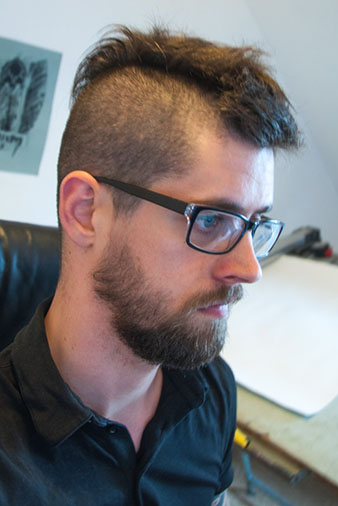 What's your first step when starting a new project?

Usually after scribbling a bit on my notebook to get some ideas down and a basic understanding of the project flow, I like to dive directly into After Effects and work on one shot, looking for aesthetics and getting new ideas by trial and error. This usually will give me more details for the rest of the project, even if I end up not using that first test shot. That also works for illustration, I really need to see some "would-be final renders" to get motivated!

Can you tell us a little about your creative process for the ActionVFX logo?

I was glad being asked to work on a project with explosions, smoke, debris and stuff like that, as I knew I would be able to go a bit over the top for once! I didn't have a specific reference in mind, but I always have some action titles in the back of my head, thanks to
Artofthetitle.com
.
I first wanted to add depth and impact to the logo and do a bit of C4D.
Division05's
latest video had me thinking about a fire tunnel. Once everything added up, I started modeling a tunnel from a logo extrusion, brought it in
Elements 3D
, worked on lighting and camera move. When everything was all set I started compositing all the stock footage in the same 3D space. I finished it up by adding some
Trapcode
particles, a lot of post effects, and color correction!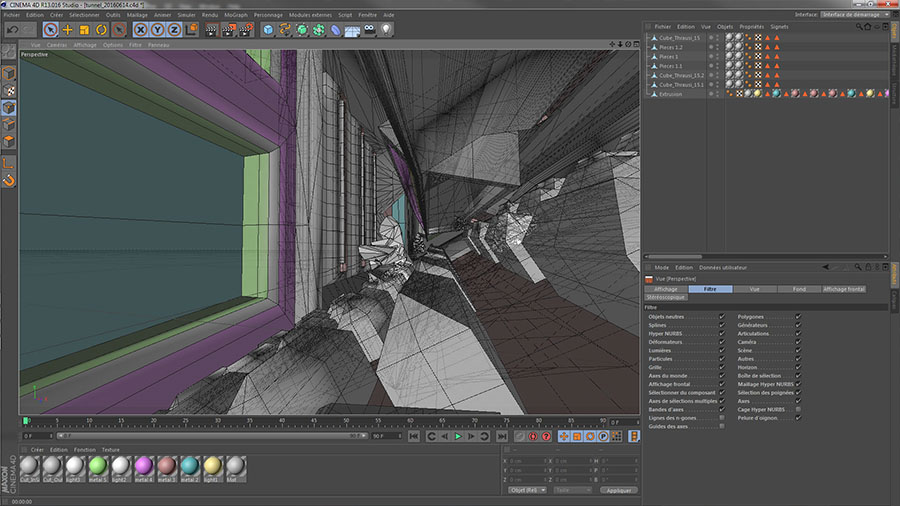 Are our assets any different from other stock footage that you've worked with?

I've mostly worked with 720p/1080p footage before, so the 2K/4K was a nice change, especially with a shot like the logo reveal where footage gets really close to the camera! I'm not an expert in color space, but I also found it easier to adjust the color levels of your fires to fit with my scenes.
How long does it usually take you to animate an average intro, from start to finish?

It really depends on the kind of animation needed. It took me about 3 days for something like the
ActionVFX
logo where there's some 3D modeling, and a lot of compositing. One of those days was spent mostly on timings, adjusting colors and effects, and working on the tiny details.
What is a common challenge you face when working in your industry?

Sadly, nowadays it's mainly working with a budget too tight to do anything really cool. With clients trying to cut corners everywhere I often have to spend a lot of time explaining why something will take a few days and won't/can't be done in 2 hours, and why when doing motion design, they shouldn't aim for a PowerPoint with fancy transitions, but something more efficient. Even when they are aware of the problem, most of the time it's the company not wanting to spend too much on communication. It can be really depressing, but fortunately there are always personal projects to have some fun!
What is one thing you'd tell someone that is wanting to make a career as a Motion Graphic artist?

A good way to find out what your style of motion graphics is to work as much as possible on personal projects. This allows you to keep up with all the new possibilities everyday! You see a lot of people doing "everydays." If they are only still images, it's still a good way to keep your brain working. There are so many tools to discover, so many things to try, it's endless! I've been a bit slow on that end lately, but I usually try to get some stuff out at least once a week, it's a good way to remember how motion can be fun.
Claude, thanks again for your great work, sharing your passion with us, and shining a little light on what it takes to create a motion graphic intro from start to finish!
Stop by Claude's website, check out his inspirational work, and send him some words of encouragement at
Jissse.com
.
The
ActionVFX
team is proud to show off our new motion graphic intro to our community. It is a timeless piece that will stay with us for years to come.