We caught up with HaZ, a highly regarded figure in the VFX and Sci-Fi community, to capture some of his insight from the industry!
HaZ Dulull began his illustrious career as a VFX artist on blockbuster films such as
The Dark Knight
and
Hell Boy 2
, and has since rapidly moved his way into the industry. His talent soon presented the opportunity to be a VFX Supervisor and was nominated for several awards for his work on networks such as BBC and Discovery.
His accolades do not stop there. His previous opportunities helped him move into a VFX Producer role and used his talents on series such as
Poldark
and
The Aliens
. In between 2013 and 2015, HaZ stayed busy perfecting his craft by making short films between VFX jobs.
In 2016, he took his vast previous VFX experience and made the giant leap to full-time directing and producing with his debut feature
The Beyond
. He has also created his own company
HAZ Film
. He spends his time making incredible Sci-Fi short films that have a knack for going for viral.
His reputation for his compositing and visionary leadership skills has propelled his name into the industry. If you haven't heard of 'HaZ' yet, remember the name.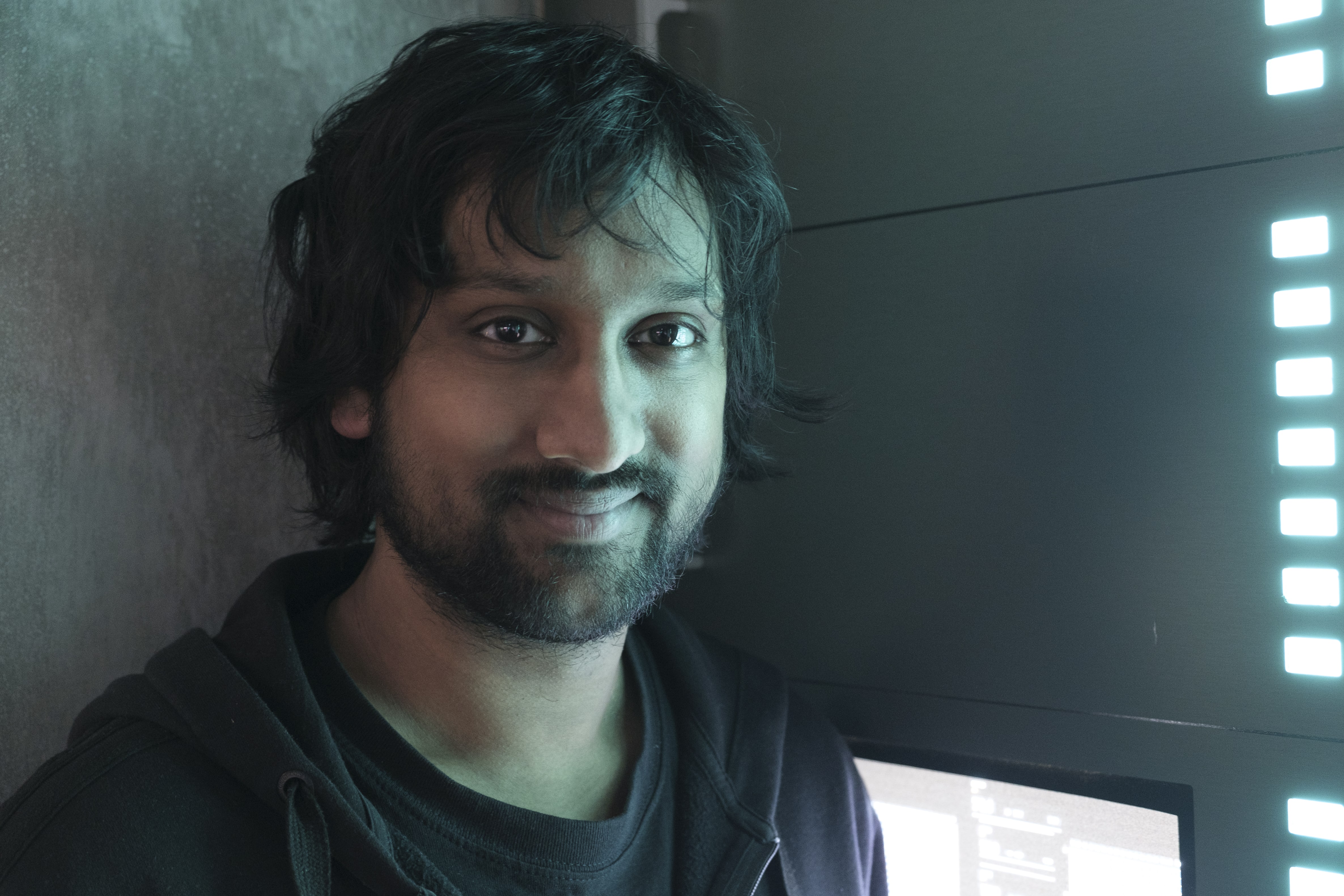 You know the drill, our questions and statements are in bold, and HaZ's answers follow below. Let's begin! 
What led to your passion for VFX? 
I think it was growing up watching movies like Bladerunner on VHS, and then Christmas time watching movies like Star Wars and Close Encounters of the Third Kind. It made me fascinated with sci-fi and VFX.


Where did you get your start in the industry? 

I started my career in video game cinematics (PS1, PC, Dreamcast, and then GameCube) before getting a job as a compositor on feature films, TV, and commercials. My first feature film job was working as a roto artist at MPC in London on the movie 10,000 BC (I still have nightmares of rotoscoping grass!!).

My highlight moment in VFX was doing post-vis on The Dark Knight before moving into VFX supervising where I was nominated for numerous VES awards for shows like Planet Dinosaurs on BBC, and America: The Story of U.S. on History Channel.


You've had a great career so far, holding several titles such as a VFX Supervisor, Producer, Director, and even Co-Founder of your own film company. What insight can you share from those experiences that might help someone who is an aspiring VFX artist? How would you recommend our customers and VFX enthusiasts to get started as you did?
Thank you. When I was working as a VFX Artist I would always create test scenes for ideas I had brewing, but it wasn't until I was a VFX supervisor and I created a bunch of short films, the first one being
Fubar Redux
, an animated short created entirely inside Nuke (when its 3D comp space was a big thing at the time) using 2.5D techniques.
Although
Fubar Redux
got lots of coverage in magazines and VFX sites, it didn't propel me into directing. It wasn't until I made my second short,
Project Kronos
, which went viral, got a Vimeo Staff Pick, and landed me manager and development deals in Hollywood. That was around 2013.
I then made other shorts, such as
IRIS
and
SYNC
. You can watch all those projects via my company site here
https://hazfilm.com/
.
The thing is, those short films were not really short films, they were proof of concepts, which is what made them attractive to Hollywood studios. They are always looking for IP and content, so to have a proof of concept for a feature film or TV series idea is way more attractive these days if you want to get noticed in Hollywood.
The big advice I would give all VFX artists aspiring to be filmmakers is that it if you can marry up great visuals with a strong story which is appealing commercially, then you are more likely to get noticed. Do not just make a short film which looks great but has no narrative substance, because that only proves you are a great VFX artist and not a storyteller.


You have made a huge impression on the sci-fi VFX community. What drew you into the sci-fi genre? 
I get asked that a lot. I think it's because the sci-fi genre is one of the only genres you can break convention and rules because it's all based on world-building and often set in the future. I also find sci-fi as a good way to get social commentary messages across in stories. For example, in
Project Kronos
, I was depicting a future where we made first contact with alien life.
In my second short
IRIS
, I depicted a terrifying future of nanotechnology driven drones used by the military. In my last short
SYNC
, I depicted a future where data is a big commodity and state of the art robot security is required to protect valuable data.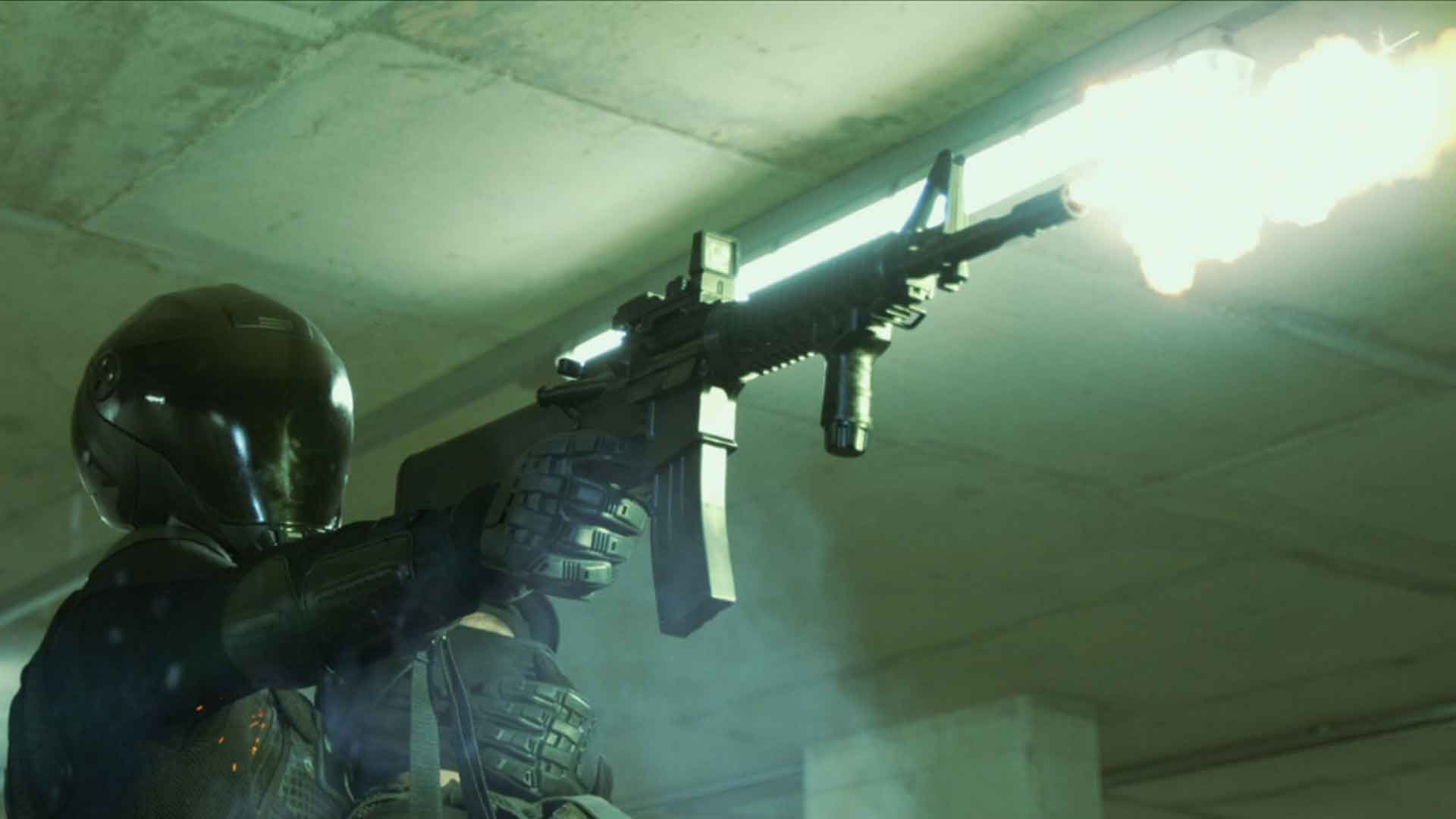 I guess you could say the latter two are cautionary tales of our future with technology, and only a genre like sci-fi would allow me to tell those stories.
I took that filmmaking sensibility into my feature films, such as
The Beyond
, where we look at synthetically modified astronauts required to make faster than light space travel to make first contact. My second feature,
2036 Origin Unknown
, explores the relationship between a human character and an A.I. robot as they figure out a mystery on Mars, which could provide the answers to our existence.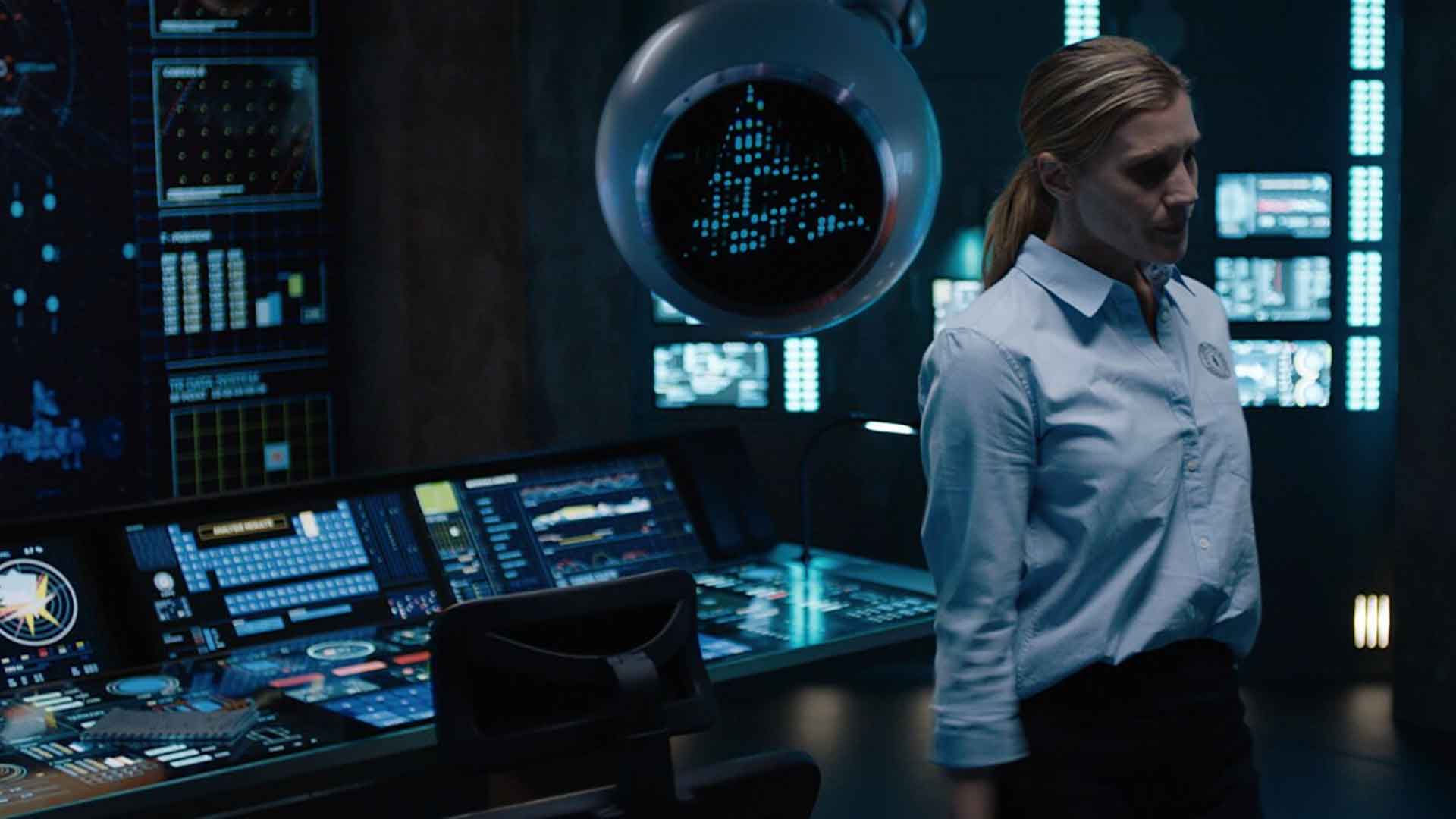 The increasing popularity of your sci-fi films has really propelled you forward in your career. What have you learned from those times when your VFX projects were first gaining audiences' attention?

I think it's about telling stories that have a strong connection to humanity. That's the key thing I learned and always kept enforcing in all my projects.
The big thing I learned when my short films were gaining attention was to stay humble and hungry because you are only as good as your last project. So, you have to keep on making stuff, honing your craft, and pushing yourself. You can easily become yesterday's old news if you don't keep up with creating new content as a filmmaker.

Your first feature film The Beyond went digital on all platforms, including Netflix! Can you describe what went through your head when Netflix picked your film up? What was the process?
That was a great moment for me, and in fact, any indie filmmaker who gets their film picked up on Netflix. This was largely in part to the sales executives at the distribution company
Gravitas Ventures
, who genuinely loved the project and pushed hard to get it sold to as many territories as possible.
Every year, Netflix invites distributors to send in their latest acquisition of films on their sales slate / catalog, and
The Beyond
was top of that slate. They offered us a 12-month deal and that was it. It was on Netflix from August 2018 until August 2019, and it was trending for two weeks.
The other attractive element for Netflix was that the film was number two in the iTunes charts when it was released in January 2018, next to Bladerunner 2049 and Wonder Woman.
What has been the most significant moment in your career thus far?
It was getting to direct the pilot for Disney's action-comedy miniseries
Fast Layne
. I was in Vancouver from January 2018 until May 2018, directing the pilot and three additional episodes while also serving as a creative consultant on the entire series.
Being made a creative consultant on the series was due to my VFX supervision / Producer background, which enabled me to shoot smartly for VFX, design scenes utilizing VFX, while being a storyteller. I stayed on the project throughout post overseeing the entire series and working closely with the show-runners and executives at Disney.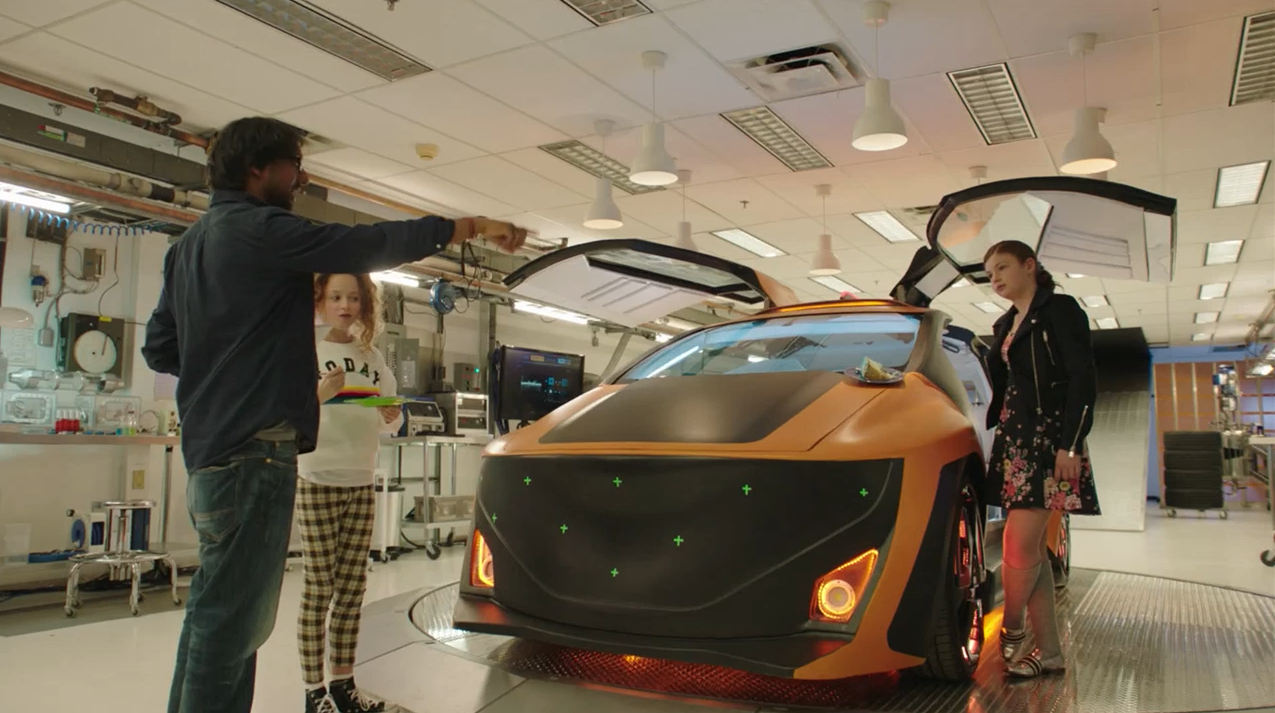 Based on your vast experience with not only Netflix, but other video on-demand distributors as well, how can filmmakers start the process of developing relationships with these companies to publish their own content across video on-demand (VOD) platforms?

I would not advise self-publishing directly to VODs if you have no idea about the world of film sales and distributions. I would advise to start talking to distributors who have experience and great relationships to worldwide VODs as early as possible, showing pitch decks, rough cuts of the movie, sizzle trailers, etc.

It's also important not to rush into the first distributor that makes you an offer. Explore as many as possible. The reason I went with Gravitas Ventures from all the others I met is because of the films they had sold, which included The Nightmare, a terror film about sleep paralysis told in a documentary format that was everywhere! 


That to me said this distributor knows how to sell these films worldwide, which was important for
The Beyond
since the film was a sci-fi told in a documentary format. It is quite niche in the world of commercial sci-fi feature films. My point is, research the distributors and ensure it's a good fit for your film before signing any deal. It's important they genuinely love the project so that they are passionate about selling it instead of just adding it as a catalog title.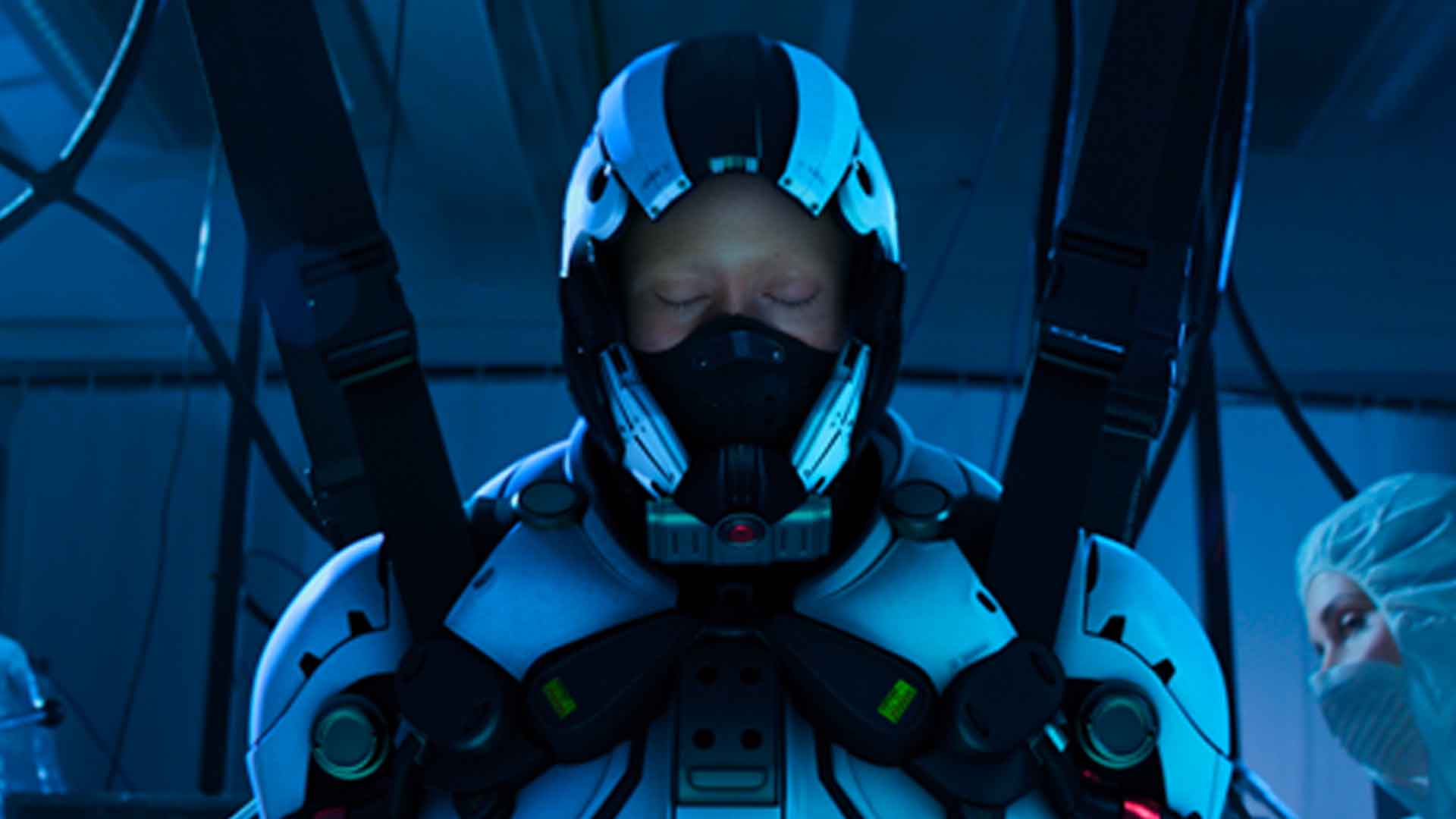 When working under tight deadlines producing projects for VOD distribution, have you found ActionVFX assets to be helpful in improving the productivity of your VFX pipelines, and allowing you to get to market more quickly?
Hell yes! Most of the time, I would not go down the route of simulating and rendering smoke and fire effects, as that's way too time-consuming. Instead, I would rely on VFX packs like ActionVFX. In fact, there are tons of shots in both
The Beyond
and
2036 Origin Unknown
where I augment the CGI scenes further with
ActionVFX smoke elements
to make the scenes feel more richer with depth.
In The Beyond, there were times I relied on stock footage VFX elements to help blend in the CGI into the VFX to create that realism needed. I even added some subtle atmosphere in the shots during compositing and finishing stages of the shots. After all, it is supposed to be a documentary-style narrative, so the audience needs to feel this is real footage.
Smart filmmakers would always find ways to reduce the time required to get shots done, and VFX elements like ActionVFX packs are a godsend in an industry where demand for high-end quality is required, yet the schedule is getting tighter.


HaZ, thanks so much for sitting down with us and sharing your exciting experiences in the industry. If people want to learn more about your filmmaking process, where would be a good place?
My absolute pleasure! You can visit my newly released masterclass series on sci-fi filmmaking, where I go into raw detail about pre-production and production, to post-production and distribution:
https://vimeo.com/ondemand/filmmaking101
.
-------
First time here? ActionVFX creates action stock footage for visual effects and filmmaking. (We also have some great
free stuff
!)
Want to see more blogs? Scroll up to the top and select a category or simply the "All" button for the most recent entries.
Remember to connect with us on our social networks to stay updated on our latest news, giveaways, announcements, and more!
YouTube
-
Facebook
-
Instagram
-
Twitter
-
Linkedin