Adam Brashaw is a Hollywood stuntman for many of the blockbuster movies we have all seen in recent years. He is also a cinematographer, actor, director, and compositor, a man of many talents.

We had the awesome opportunity to interview Adam on the recent short film he created using many of our elements in his post production titled 'Adrenaline.' This interview discusses how Adam got to where he is today and touches on his short film that features many of our assets!
Tell us a little about yourself and how your passion for film began.
I am a huge fan of film, every aspect inspires me in some way whether that's directing, choreography, stunts, VFX, composition, lighting, sound, acting etc. When I was 4 years old, I watched my first film, 'Superman, The Movie' with Christopher Reeve, and I was hooked on everything film ever since.
I knew from that point on that I wanted to succeed in some shape or form in film. As I grew up, I would watch action films by Jackie Chan, Jean Claud Van Damme, Steven Seagal and Wesley Snipes, and just fell in love with action.
I get drawn in by great directing and acting. I would go outside as a kid and climb trees pretending to be a ninja and fight bad guys, or push a shopping trolly pretending to dodge falling debris in my Superman costume and cape flapping away in the wind, my mind was so imaginative.
As I grew older, I would re-create fight scenes from Jackie Chan, Jet Li, and The Matrix using my old Hi8 camcorder. I entered in to a filming and editing competition. I came in 2nd place and won a new PC.
After that I continued teaching myself After Effects and practiced editing using myself a test dummy for shots, going outside with a tripod and trying split screens, lightsabers, green screening, force jumps, super speed, pretty much what everyone these days do.
During my late teens, I trained hard in Free Running, Parkour and martial arts which led to a number of opportunities.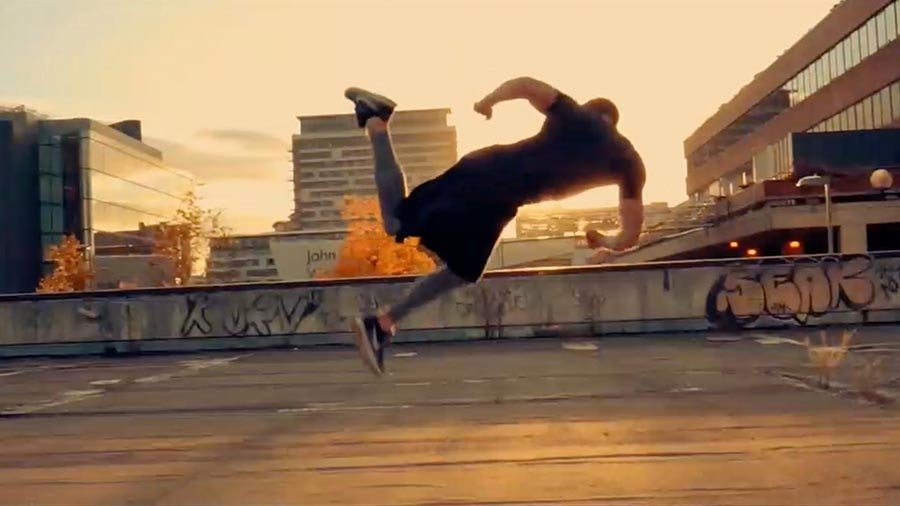 What has been the best part in your life's journey thus far?
The best of my journey so far is the fact that I have made a living doing what I love. I have worked on huge movies as a stuntman, stunt doubling Hollywoods biggest stars like Ryan Reynolds on 'Hitman's Bodyguard,' Michael Fassbender on 'Assassin's Creed,' Jeremy Renner on 'Avengers - Age of Ultron,' and working with legendary directors.


I stunt doubled Tye Sheridan on 'Ready Player One,' directed by Steven Spielberg, a director that I have wanted to work with my whole life. Iv'e worked with Robert Downey Jr., Chris Hemsworth, Samuel L Jackson, Daniel Radcliffe, Johnny Depp, and the list goes on. I am so grateful for each and every opportunity that comes in to my life.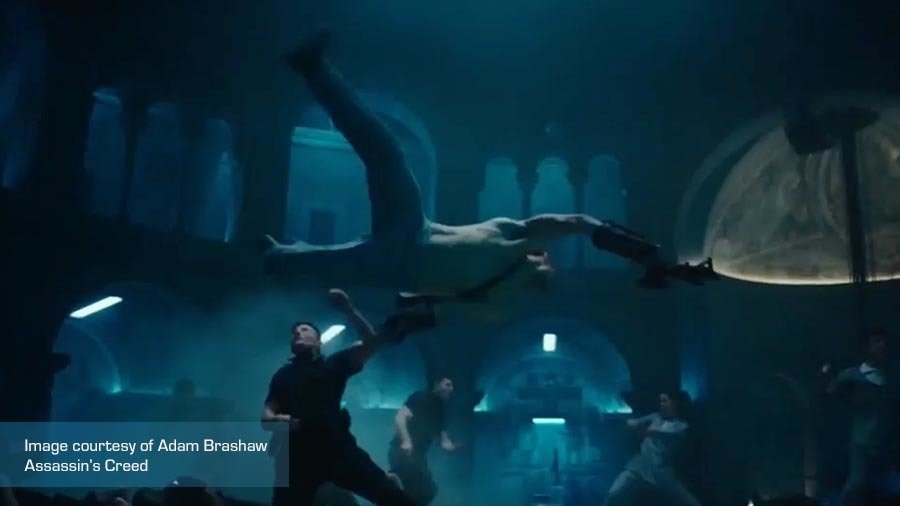 How did you get into VFX?
I fell in love with VFX when I watched big Hollywood movies and the behind the scenes. It fascinated me how they could literally create the most amazing sequences in the computer and enhance the shot in some way that was otherwise impossible.

As I got in to filmmaking, I always had ideas that involved some kind of super natural elements which meant having to learn certain tricks to make the shots work. Once I discovered After Effects, I taught myself the basics so I could apply the things I learned for each shot.

I would make videos that would intentionally have VFX elements in it so I could apply what I had learned or have to find tutorials on how to do it.


What inspires you as an artist?
As a filmmaker/artist I get inspired by many aspects of film. I may watch a film that has incredible acting which will give me ideas on a story that I could make, or watch a film that has amazing fight choreography that would inspire me to go out and create one that has a similar pace and feel.
I love listening to music like cinematic, classical, indie, hip hop, trap, drum and bass or dubstep. I find music is the spark that ignites my creativity.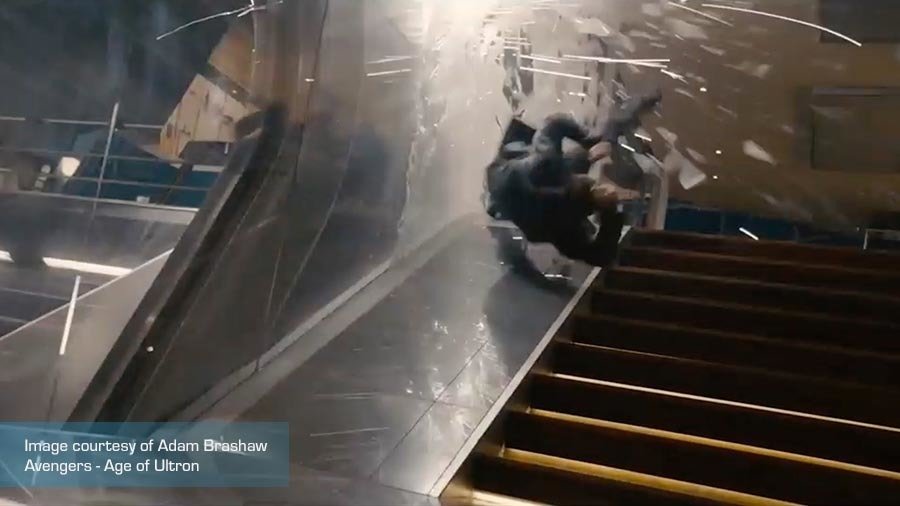 How did you find out about ActionVFX?
During the pre-production of Adrenaline I was searching for assets that could be used that would help the editing process. I started looking for bullet holes as I knew the car was going to catch some action.

After searching I came across your site and was literally blown away by how professional your assets are and how perfect they are for filmmakers. I went through the whole library and purchased all the assets I needed, which made my life so much easier down the line.


How were ActionVFX elements different from other assets you've used in your VFX work?
ActionVFX elements are on a different level from other assets out there, simply because they feel professionally designed for filmmakers. I am really impressed by the quality you guys have maintained throughout all your assets.
What I like about ActionVFX Collections is the variety and well thought out, like the muzzle flashes. A shot stands out when the muzzle flash is actually the right angle that the shot
was taken.
As mentioned before, I like to make my films feel real, and ActionVFX elements make that possible.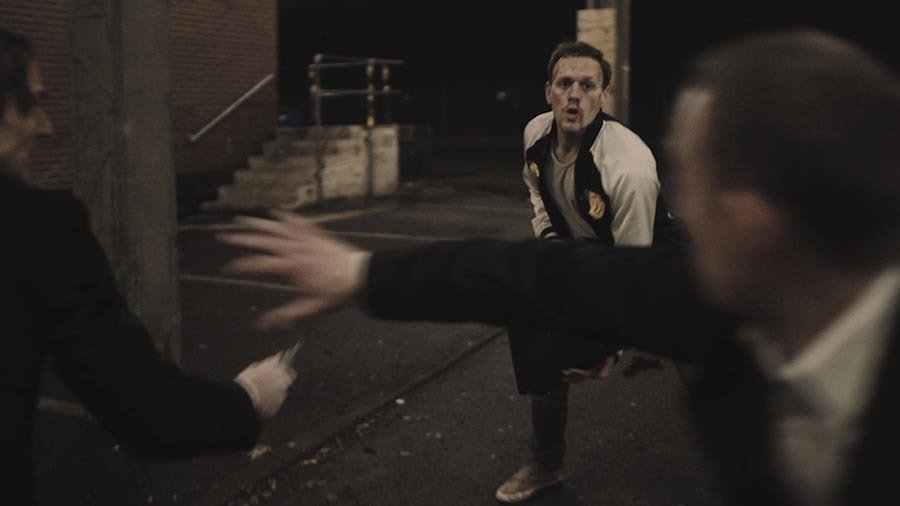 Tell us about your work with ActionVFX assets on Adrenaline.
I feel ActionVFX came in at the exact time I needed them. I used the muzzle flashes for the gun shots, sparks on the car as it got shot, bullet holes on the car, a bullet hit and some smoke. I set myself up for a real challenge on Adrenaline.
I knew the car was going to get shot at, so every shot after the car scene needed the bullet holes in the background. I had to use different tracking techniques to make that work and some even by hand, since there was so much camera shake and people passing through frame.
I'm all about making something look as real as possible, and that's what I love about ActionVFX assets, they are all shot on the RED, so the dynamic range in the VFX assets merged perfectly with my shots.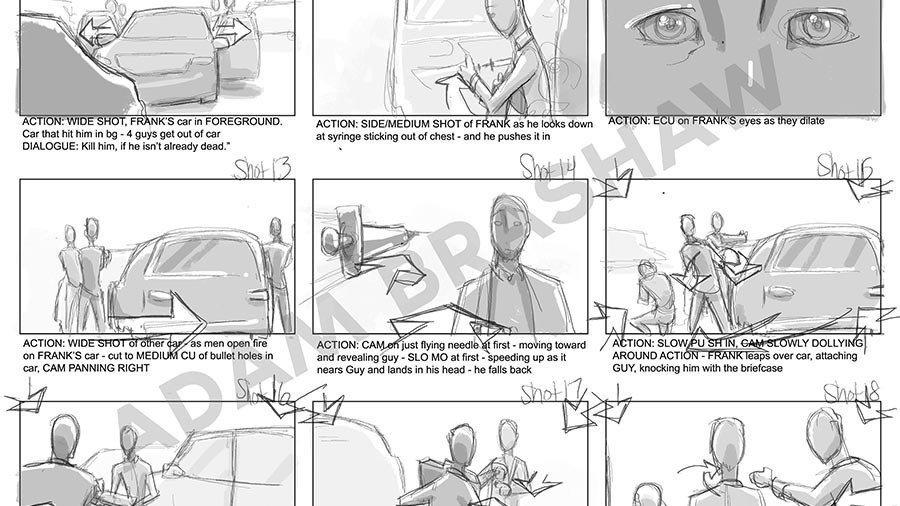 What inspired the plot of Adrenaline?
I love the one man army kind of concepts. I had the idea years ago about a drug that would enhance you in some way, and of course, gangsters that wouldn't stop tracking you until the drug was in their hands.

I thought to myself, 'How can I do a short film that is contained in 5 minutes that has action, an element of story, VFX, and a small amount of dialogue. Thats when the idea kind of came to me, jump straight into the hero already beaten up, car smashed up, throw action in the mix, end with dialogue, the end.

The style and feel came as I continued to plan, make the props, find the costumes, find the music, etc. As time went on, I loved the idea of the film having the vibe of an R rated GTA, mixed with 'Crank,' and the feel of 'Drive.'

Check out 'Adrenaline' below!
What's the next step for you? Will we ever see any feature films?
Yes definitely! I am currently working on 'Adrenaline,' the feature length. I've had really good feedback from people saying they would want to see more, which is awesome. I think the concept is really cool and I love combing action with story, so this feels like the right one for me to focus on.
Right now, it's all about writing and making other videos to keep me active and continually trying to better myself. I want to make a "Making of/How to" video using Adrenaline as a case study. Hopefully that will give a good insight as to how we did it and help people make their own films.
Talking about inspiration from earlier, I also get inspiration for a concept when I see VFX assets. ActionVFX has been a huge help in visualizing some new ideas I have! You have so many assets, my brain is going crazy with ideas! Thanks guys!
We hope that you all enjoyed reading about Adam and everything he is accomplishing. The next time you see a movie with some crazy stunts, there is a good chance that it's Adam!
First time here? ActionVFX creates action stock footage for VFX and filmmaking. (We also have some great
free stuff
!)
Remember to connect with us on our social networks to stay updated on our latest news, giveaways, announcements and more!
Facebook
-
Twitter
-
Instagram
-
Linkedin