Adobe unleashed a huge Creative Cloud update, and we're here to break it down for you!
With each Adobe Creative Cloud update, there always seems to be a balance of workflow optimization, as well as a couple of new effects.

The spring 2019 update has even more new features than usual, and here are six of them that VFX artists can benefit from!


1. Content-Aware Fill for Video | After Effects CC 2019
Of course, the most impressive addition for visual effects in the spring 2019 update is
Content-Aware Fill
for video. We've already covered the
ins and outs of this new effect
, including how it works and how to use it. If you haven't read it yet, make sure to check it out!
Leveraging Adobe Sensei's machine learning, Adobe has found a way of reducing the amount of skill and time needed to remove objects from a video with a simplified workflow that processes very quickly. It analyzes the entire scene and produces a .PNG sequence of content-aware fill layers that blend perfectly throughout the scene.
2. The Freeform Project Panel | Premiere Pro CC 2019
VFX artists are constantly working with assets scattered across multiple folders and bins. While project organization is critical, and we've even shown you
how to clean up a messy VFX project
in After Effects, sometimes it's nice to just interact with an interface that feels as intuitive as sliding around storyboard panels or sticky notes on a desk.
The Freeform Project Panel makes those over-the-shoulder collaboration efforts with clients or VFX supervisors so much better. It not only allows you to quickly organize the order of clips in a more tactile way, but you can even drag them over to the timeline and they'll appear in the same sequential order as in the Freeform Project Panel.

No more follow-up e-mails trying to remember what the shot order was supposed to be!
3. Faster Mask Tracking | Premiere Pro CC 2019
Premiere Pro has implemented mask tracking over the last several years, and in this update, they've significantly improved the mask tracking speed (four times faster for HD footage, in fact).

After Effects and Mocha will probably always win out when it comes to mask tracking advantages, but it's nice to see some performance improvements that make features like mask tracking in Premiere Pro a little more useful, especially for novice VFX users.
4. Improved Codec Playback | Premiere Pro & After Effects CC 2019
No one likes choppy video playback. Thanks to a codec update, HEVC files now playback much more smoothly on Windows machines by utilizing 10-bit hardware decoding.

Plus, macOS users can expect better hardware decoding for both h.264 and HEVC codecs, and Adobe has optimized macOS' Metal acceleration for improved playback of RED footage.
5. System Compatibility Report | Premiere Pro & After Effects CC 2019
It can be incredibly frustrating to have video hardware or software errors that cause your system to either crash or not function as it should. That's usually followed up by playing a guessing game of what device/firmware/software/plugin needs to be updated, and it can be a major pain to find the solution.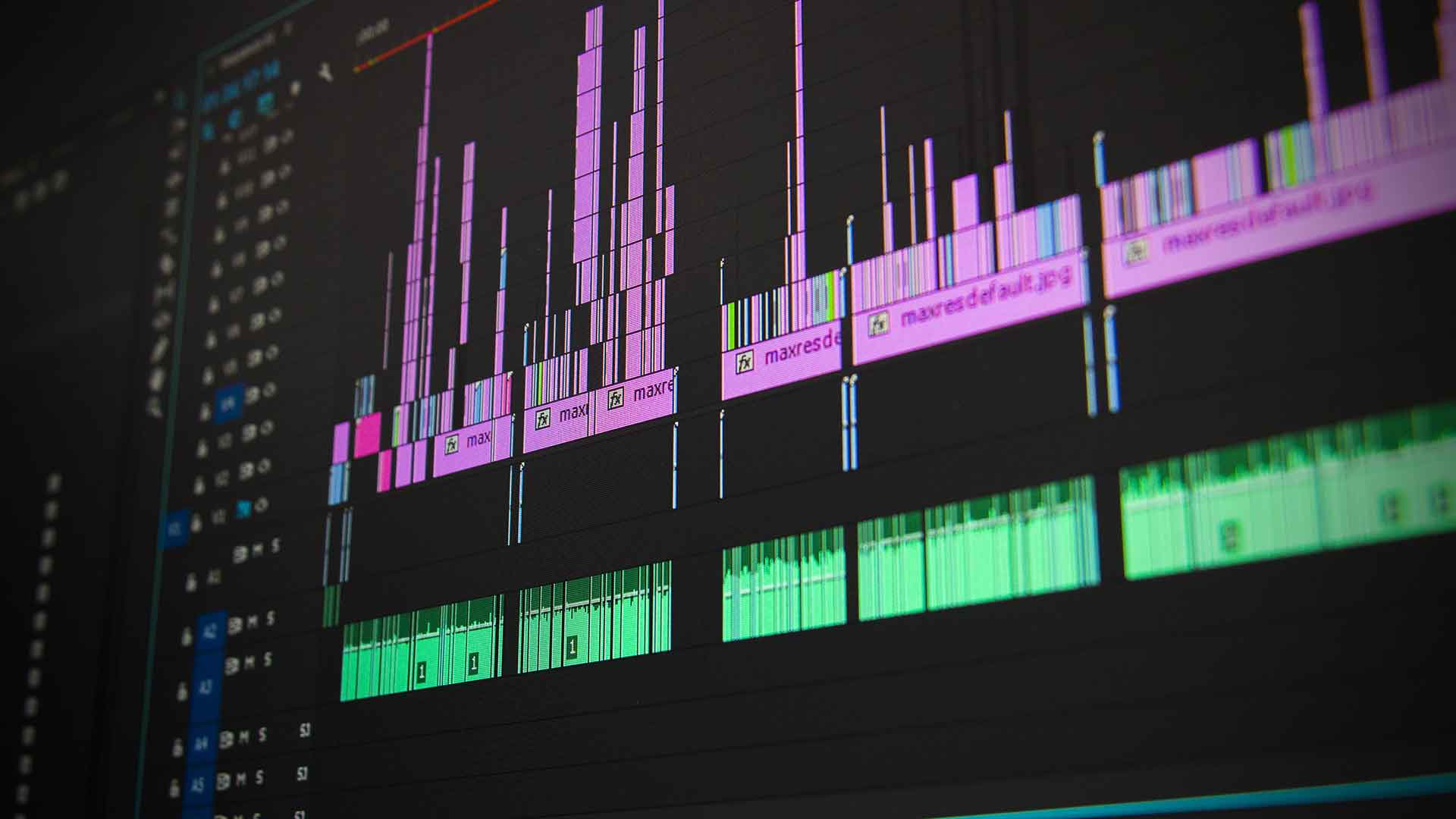 Adobe has eliminated the guesswork with its incredibly helpful system compatibility report. From now on, if you have something like an outdated video card driver or a GPU update that's causing compatibility issues, you'll get a notification after launching Premiere Pro or After Effects.
The notification alerts you to the specific problem that caused your issue, so you can simply update what you need to and get back to your VFX editing.
6. Expressions Editor | After Effects CC 2019
Expressions have always been incredibly useful in After Effects, but using them never felt very polished. It had a tendency to feel as though you were clunking around in a debug menu, rather than building code in a more user-friendly environment that was purpose-built.
The new Expressions Editor in After Effects feels like using a much more robust coding program, offering you a dedicated window with in-line error messages, autocomplete for easy access to expression protocols, custom color-coding, and more.
We hope you found something especially helpful in our rundown of what's new in the Premiere Pro and After Effects' CC Spring 2019 update! Let us know what your favorite new feature is in the comments below!
First time here? ActionVFX creates action stock footage for VFX and filmmaking. (We also have some great
free stuff
!)
Remember to connect with us on our social networks to stay updated on our latest news, giveaways, announcements and more!