The world of game development owes a thank you to SideFX for their new Houdini update!
SideFX
recently released a
huge update
to their Game Development Toolset for Houdini. 
This toolset enables game developers to have control like never before when building VFX assets inside of Houdini. There are over 90 tools available for enhancing the VFX pipeline for game development in Houdini (following the 40 new ones that have just been added).
First, let's take a look at what game developers can achieve with Houdini. In the video below, you'll see how developers can generate almost any type of environmental details imaginable, and create entire biomes for a game.
Utilizing Houdini's game development toolset, you're able to take a traditional game dev VFX workflow that would normally have you going in and out of dozens of apps (as in the chart below)...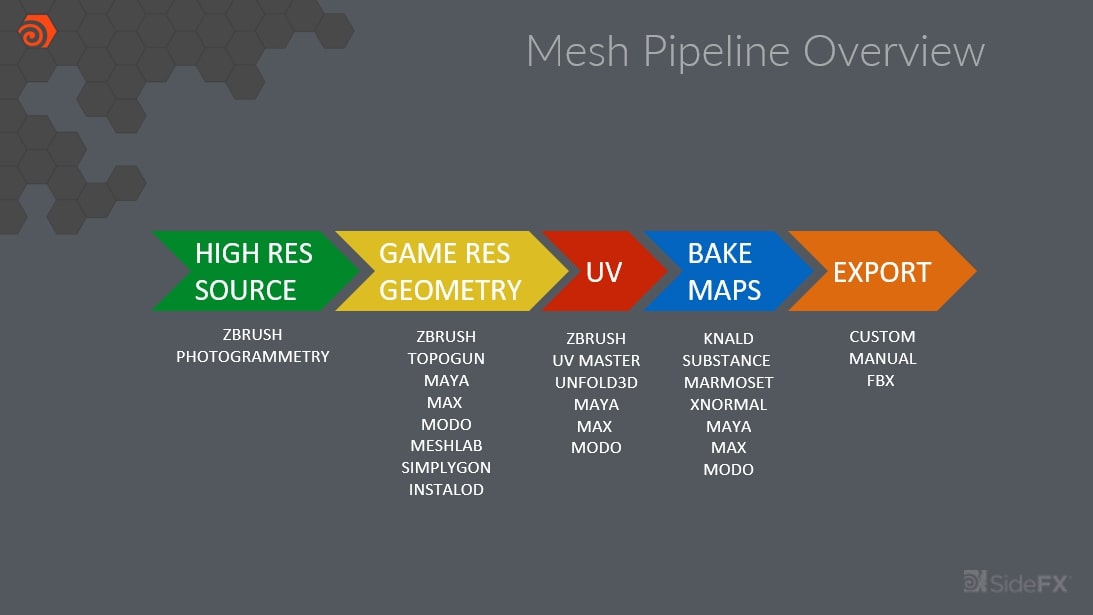 ...and transform it into a consolidated process that allows you to remain inside Houdini the entire time (like this):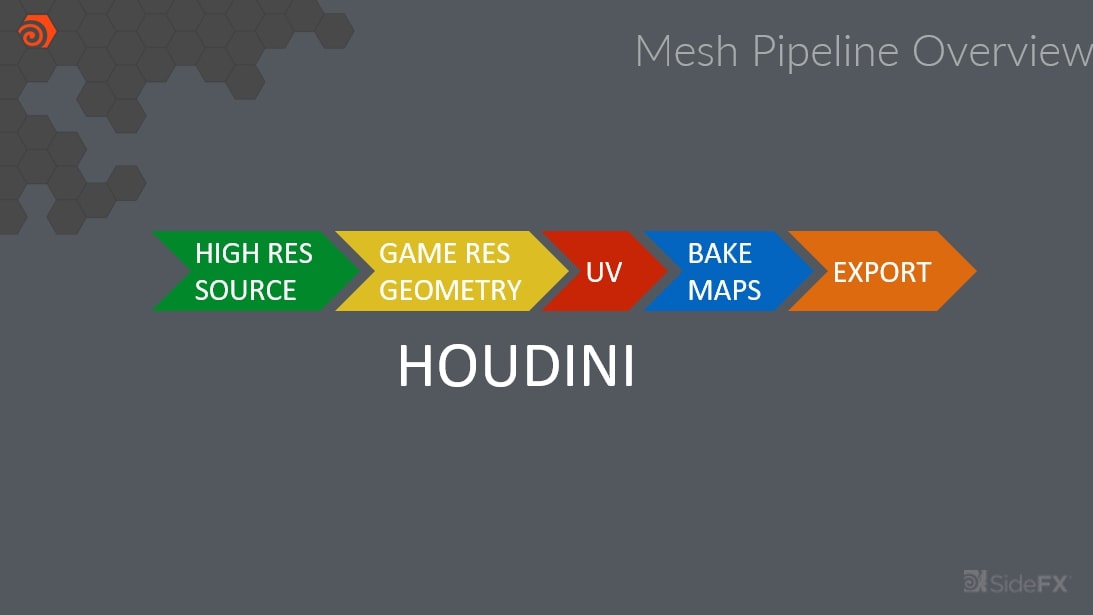 While Houdini users have had access to the Game Development Toolset for some time, here are five noteworthy features that can be utilized following the latest update. To be fair, all 90+ tools are very useful depending on your workflow, and you can view the full list on Houdini's
Game Development Toolset page
.
1. Automated Photogrammetry with Reality Capture
While it may be of more benefit on the Art Pipeline, Laser Scanning is a thing of the past thanks to photogrammetry. With Houdini's
automated photogrammetry plugin
that uses Reality Capture's industry-leading algorithms, you can implement your photo scans directly within Houdini to automatically generate realistically-modeled 3D photogrammetric assets.
2. AliceVision Integration 
Speaking of photogrammetry, you can now run
AliceVision
commands directly within Houdini, allowing for deeper control and customization of your photogrammetric assets.
To learn more about AliceVision integration within Houdini,
click here
.
3. OSM (Open Street Map) Importer, OSM Filter, and OSM Buildings
If you're looking to build a realistic model of a city, Houdini's 3 OSM Plugins:
OSM Importer, OSM Filter, and OSM Buildings
allow you to pull data from the Open Street Map database (a global open database library), and then generate 3D extrusions based on the real-world map data.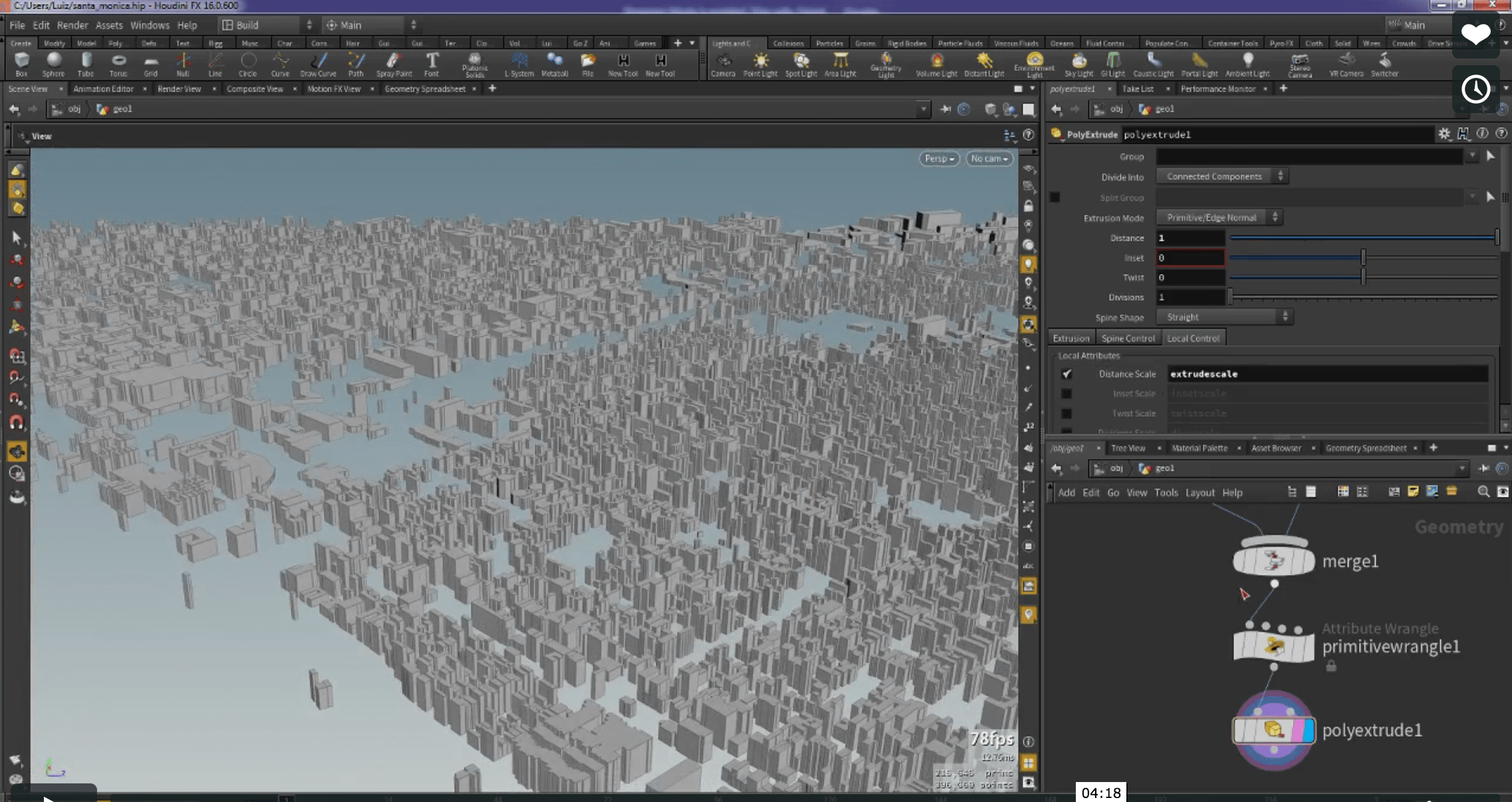 What's also interesting about the OSM plugins is that the building models can even be generated in Houdini based on their real-world parameters, such as the number of stories each building has (providing the region you're importing has the appropriate metadata).
You can use this for pre-vis work of an area your studio is shooting in, or you could also use it to simply help lay a foundation for developing a CG city.
4. Vertex Animation Textures
Using
Vertex Animation Textures,
you can have better playback of vertex shaders in a high-res environment. According to the
game dev toolset overview
, it currently supports:
Consistent Topology throughout the Simulation (Soft) 
Packed Primitive style Rigid Body Simulation (Rigid) 
Changing Topology throughout the Simulation (Fluid) 
Camera facing cards, points moving through space (Sprite)
5. Real-time VFX Mesh Generators
When working within a game engine, having the ability to render real-time meshes directly in the engine itself is incredibly helpful.
SideFX's
Real-time VFX Mesh Generators
can be used in Maya and Unity after setting them up in Houdini, saving you time from the start and allowing you to focus on other aspects of your VFX work within the engine.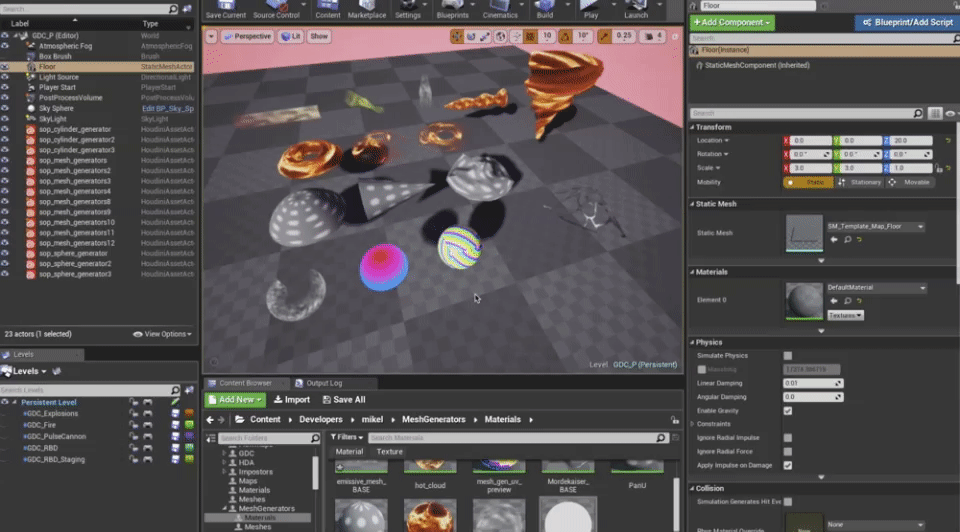 For a full demo on how the Real-time VFX Mesh Generators work, and how you can import them into your workflow, check out
this tutorial
.
How to Learn Houdini Game Development Toolset
Having over 90 tools at your disposal, the Game Development Toolset can be a little overwhelming, which is why they created an excellent training resource called
"Houdini for Game Development."
While these are only five helpful features in Houdini's Game Development Toolset, you can check out the full list of features following the update
here
. You're sure to find many more that will help you have a better and even faster VFX pipeline for game development.
First time here? ActionVFX creates action stock footage for VFX and filmmaking. (We also have some great
free stuff
!)
Remember to connect with us on our social networks to stay updated on our latest news, giveaways, announcements and more!