As demand for virtual production is increasing, make sure to stay ahead of the curve with these must-see YouTube channels.
Like every other industry, the COVID-19 crisis has forced the world of VFX to adapt and develop new ways of getting the job done.
What's interesting is the fact that this industry was already blazing the innovative trail of virtual production, enabling everything from epic sci-fi scenes to iconic location-based shots, to something as seemingly mundane as a scene inside a house to all be captured virtually on a closed set.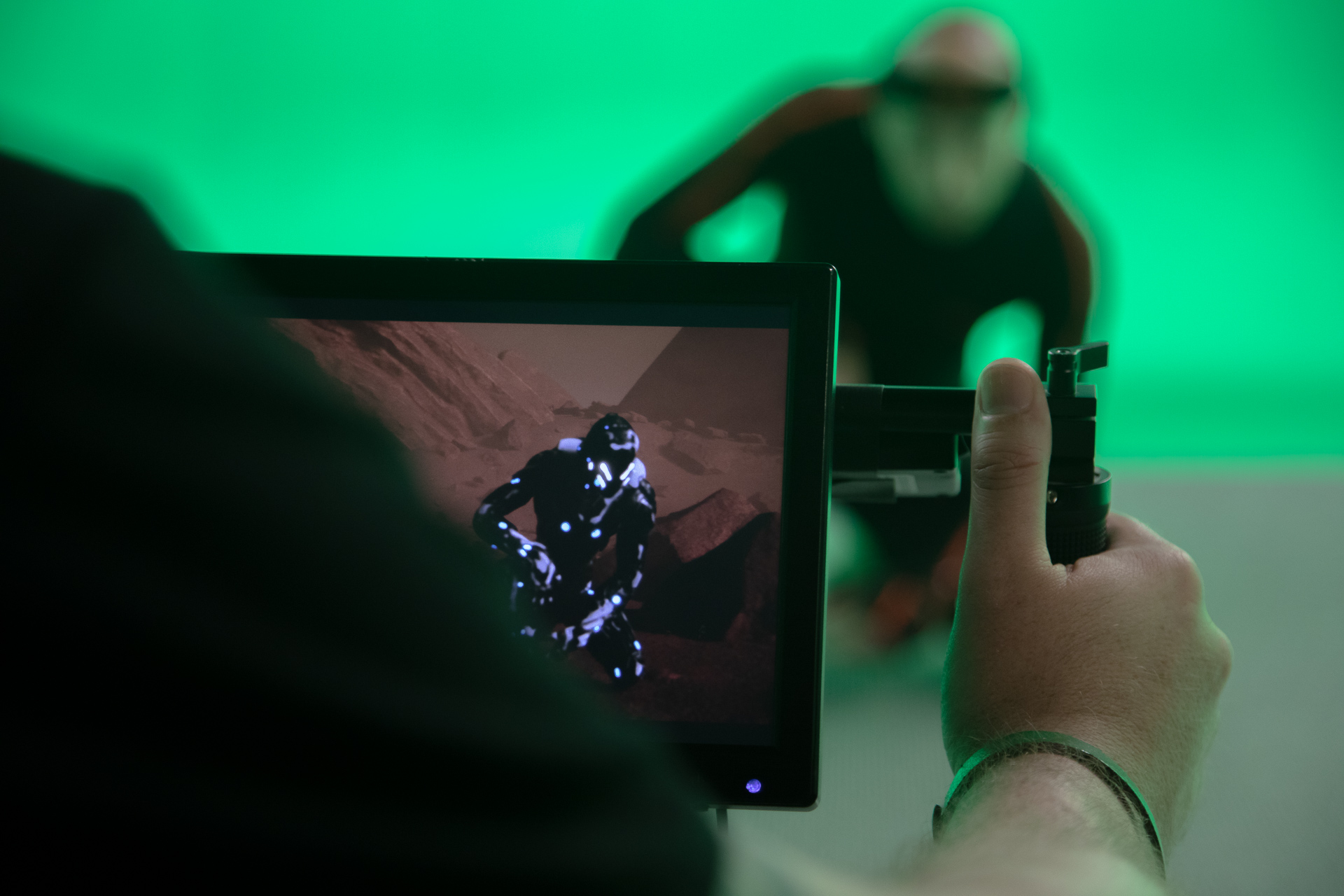 It's this refined level of control that should make virtual production even more appealing to studios. In light of social distancing guidelines to keep cast and crew safe, having the ability to film scenes remotely without needing to pile a crew into a close space for a scene is just another reason virtual production will continue to grow in the future.
We've covered a lot of ground on virtual production here on the
ActionVFX blog
, but today we're going to share some of our favorite virtual production filmmakers to follow to help you be prepared for this technical revolution as demand for virtual production increases.
Make sure you're following these great virtual production directors and companies to find the latest breakthroughs in the world of real-time VFX and virtual production.


We had the privilege to sit down with On-Set Facilities CEO Asa Bailey and
discuss his robust experience
in the growing field of virtual production, as well as learn a bit about his company.
Not only is Asa an accomplished director, but he's leveraged decades of his own technical expertise to build an entire company around fitting out studios around the world with the hardware necessary to run complex real-time VFX and virtual production environments.
"[On-Set Facilities is] the virtual production technology company that develops the world's most powerful virtual production computers. Founded by Director Asa Bailey in 2016. We develop virtual production computer systems and our crew, technologies, and On-Set Support™ teams can be found powering sets and stages around the world."
On the
their YouTube channel
, you'll find updates on their latest gear and computers, as well as exciting hardware innovations in the industry.
The current state of Virtual Production can't be discussed without mentioning Matt Workman. Matt is the developer of
Cine Tracer
, a powerful digital cinematography tool for filmmakers to block shots, create animatics, test lenses, lighting setups, and much more.
Matt has also played an integral role in bringing virtual production to the mainstream spotlight by directing
one of the most impressive tech demos
currently available using the Unreal Engine
.
Matt is demystifying virtual production in his incredibly helpful
DIY virtual production vlog
, where you can follow his journey all the way from the beginning of setting up his own small virtual production studio.
Matt publishes new content almost daily, so be sure to
subscribe to his YouTube channel
right now!
Rokoko
is the manufacturer of the leading motion capture suit for virtual production, the SmartSuit Pro, which is "an entire motion capture studio in one wireless bodysuit."
On
their YouTube channel
, you can find tons of great videos on how their surprisingly affordable and incredibly versatile motion capture suits can help users achieve realistic animations by directly piping in motion capture data to virtual productions.
What makes Rokoko's SmartSuit Pro so remarkable is the fact that it's completely wireless and doesn't require a complex studio set up with lots of expensive equipment, unlike motion capture setups of the past. The sky's the limit when it comes to creating organic CG movement in your VFX and virtual productions!
We'd be remiss to not include the Unreal Engine's official YouTube channel in this list!

Since UE4 is the core software component enabling virtual production, the Unreal Engine's YouTube channel is filled with great inspiration for virtual production ideas, as well as all the latest news and features available in the industry-leading software.
The Unreal Engine is one of the most powerful tools available to VFX artists today, bringing real-time rendering that makes 3D scenes come to life in a virtual production environment.
We've explored the great products from Quixel
on our blog
, and their YouTube channel is full of amazing asset demos.
Not only does Quixel's Megascans archive feature the largest library for photorealistic CG textures, but their free software Mixer allows users to create and mix 3D textures with ease.
The best virtual production sets for compositing are rooted in photorealism, and Quixel has taken the capabilities of virtual production to new heights.
Have you found any other virtual production resources you'd like to share? Let us know in the comments below!
First time here? ActionVFX creates the best pre-keyed stock footage for VFX and filmmaking. (We also have some great
free stuff
!)