Whether you frequently use Mocha or just trying it out for the first time, these 3 tips are essential.
BorisFX
is a trusted name in the VFX community because of the level of quality found in their great tools, such as
Continuum
(a vast plug-in collection for all major NLEs),
Sapphire
  (a VFX suite), and their most popular program,
Mocha
, which offers Academy award-winning planar tracking.
For After Effects CC users, a special version of Mocha is included for free within After Effects. There are times AE's 3D camera tracker will be sufficient - but you will often be better off jumping into Mocha to pull off complex planar tracks.
Let's take a look at three tips for getting the most out of Mocha!
Avoid Reflections and Shadows

Image via Mocha: Planar Tracking, VR & VFX Tools | YouTube
Mocha is the perfect tool for the job when doing screen replacements. Often, though, screens are reflective and can cause distorted tracks. Mocha uses an advanced algorithm that tracks textures, so you want to make sure you're thinking in terms of that when tracking screens. To mitigate this (as explained in the video below), you can use the x-spline tool to draw a shape around the entire screen, then use the add to x-spline tool to draw a second shape within the interior of the screen where reflections are not present. This technique lets Mocha ignore the reflective edges of the screen, and give you a solid track for your shot.
Cars can also present a problem for tracking, due to their high reflectivity - especially cars driving at night. The best way to track cars is to locate and track non-reflective areas, such as the wheels and grills (also demonstrated below).
Shadows in ground planes are another problematic area for tracking that can get overlooked.  When tracking ground planes, look for shadowless areas of texture, draw your x-spline around those, and expand the surface tool to match the entire ground plane in your shot.
How to Remove Objects Without Painting or Cloning
"You can just remove that from the shot, right?"
- a question often asked as thoughtlessly as someone asking for no onions on their burger at a drive-thru window. Granted, most object removals aren't a small task, but before you start calculating all the hours you'll spend on cloning and painting the next time you're asked that question, let Mocha's
Remove Module
do a lot of the heavy lifting for you.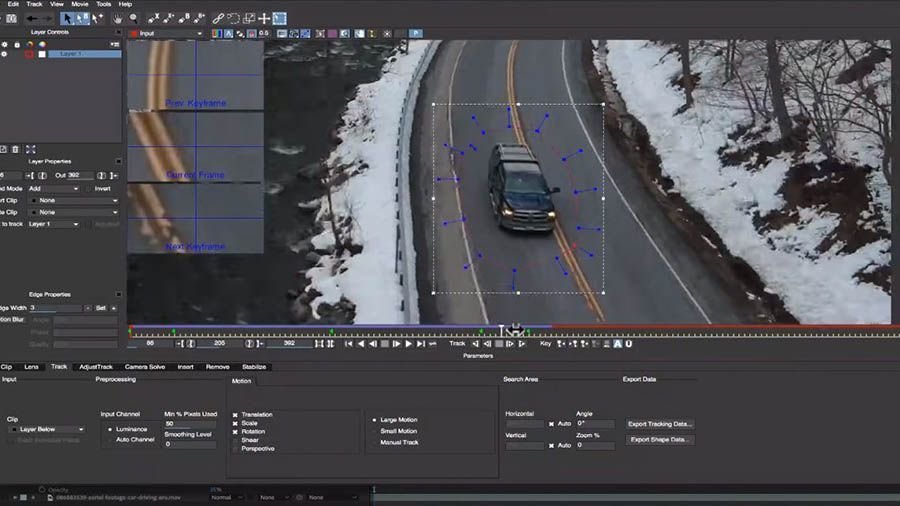 They describe it as "content-aware on steroids," and it may very well be a lifesaver the next time you're faced with an object removal!
Save Time, Roto Smarter
When you're rotoscoping, it's easy to start keyframing away without giving much thought to whether or not you actually
need
that many keyframes. You also need to be visualizing planes as you go, and be very selective about which parts you choose to track.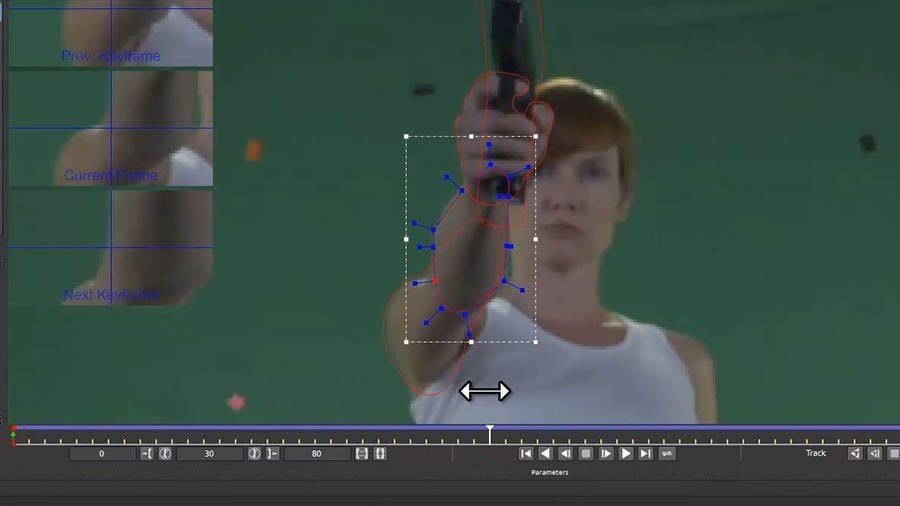 You may be in a hurry and have a rotoscope game plan mapped out in your head, but take a step back and examine ways to simplify your work first.

The video below explains several great ways you can speed up your roto workflow with Mocha.
Hopefully these three tips will make you more efficient and confident in one of the VFX industry's best programs! 
First time here? ActionVFX creates action stock footage for VFX and filmmaking. (We also have some great
free stuff
!)
Remember to connect with us on our social networks to stay updated on our latest news, giveaways, announcements and more!